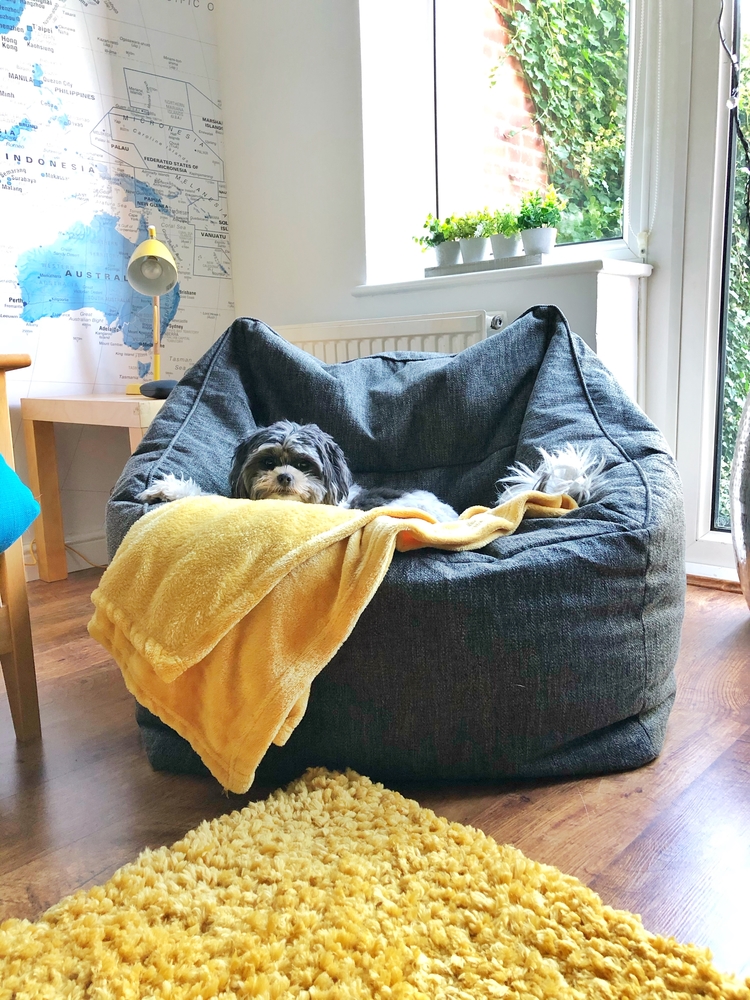 GIVEAWAY NOW CLOSED
When we moved into this house our priority was getting the kids bedrooms sorted, followed by the kitchen. We didn't give a thought to the 'dining room' other than to gratefully claim it as a space to store the kids' toys where we wouldn't have to look at them as we tried to relax in the evenings.
It gradually became the playroom, and we totally forgot about the ugly wallpaper and lack of curtains, closing the door on it every night so we didn't have to tidy up Buzz Lightyear and 22,000 Lego bricks before dinner. The luxury!
That was 10 years ago, and our kids are now teenagers, with views on the kind of aesthetic they want when they're chilling out with their mates, so we decided it was time to do a teenage hangout room makeover (I've written more about it here).
So over the summer the kids did most of the decorating (that's a brilliant project for teenagers, and way less stress for the parents!), and then came the really exciting part – choosing the design of the room.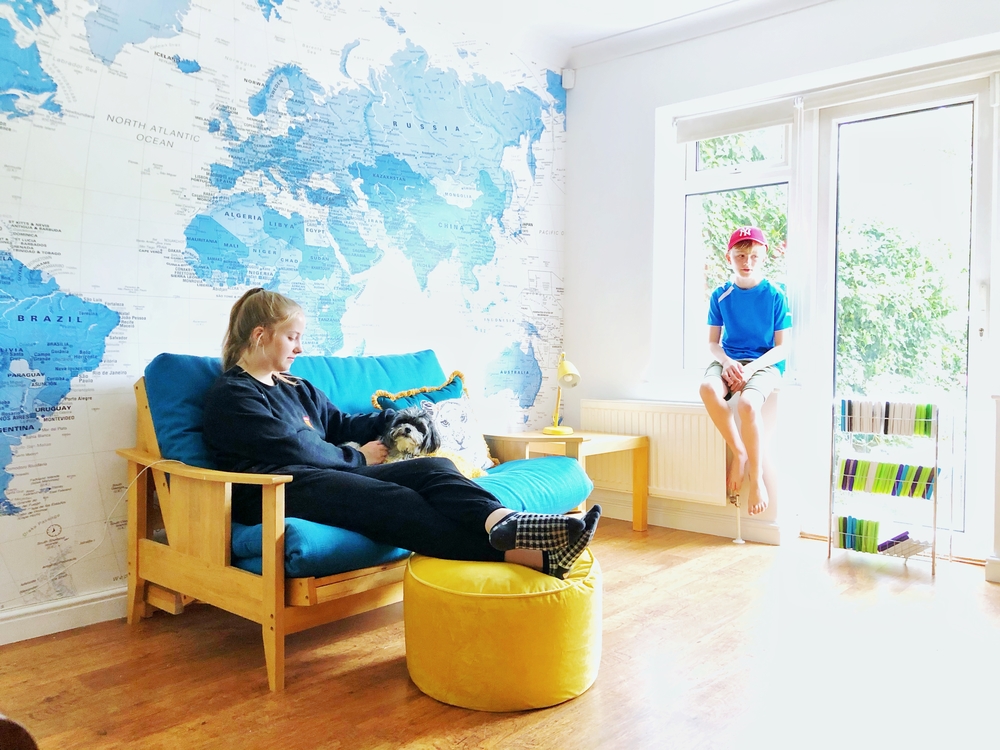 Advertorial content: this post contains links to Beanbag Bazaar, who gifted us the ICON® Oslo Armchair Bean Bag for our teen chillout room makeover. All images and opinion is my own. 
One of the most important things was enough comfy seating for them all to sit on. Toddlers are very willing to sit on the floor, but teens lounge, so we wanted comfortable soft furnishings with the ability to change things up according to who they had over, and what they were doing. We'd been offered this slate grey ICON® Oslo Armchair Bean Bag by Beanbag Bazaar to review, and I knew it would go perfectly in the room, and give the kids the flexibility they need. 
Quite often the kids play card games, or the Xbox, or they all just sit around and gossip with drinks and snacks, so they need plenty of places to sit. The room isn't big enough though to accommodate a big sofa and armchairs for when there's more than a few of them, so for a small chillout room we needed to think carefully about the furniture.
And then at other times they like to play active video games like Wii Party, or Maddie will do some Just Dance on the Wii for an exercise session – that came in really handy for PE lessons during coronavirus lockdown!
So we needed to be flexible with the furniture, and move things around quite a lot. That's where a beanbag comes in. When we need the space it can be pushed back into a corner, and brought out again when more seating is required. That, with the yellow pouffe we found, make it super easy to change up the functionality of the room whenever we need to.
The ICON® Oslo Armchair Bean Bag arrives empty, with a bag of 'beans' to put in yourself. I was wary at first, but it turned out to be really easy, and we managed it with no mess at all! I've sat in it (when Rocket allows me to!) and it's way more supportive than I imagined a beanbag to be, and really comfy. 
If you'd like to see more on how we styled the room take a look at my teenage hangout room makeover post. And if you'd like to win an ICON® Oslo Armchair Bean Bag, just follow the Rafflecopter instructions below. Terms and conditions apply – see the giveaway for details. You can browse other beanbag chairs at beanbagbazaar.co.uk. There's a great selection of beanbag chairs on Amazon too. 
Some links may be affiliate links, which means I get a small commission if you buy.