Hi! I'm Helen
Colourful midlife mum to two teens. Determined not to do as she's told and slide off into invisible old age. Much cooler at 50 than she was at 15. Host of the Teenage Kicks podcast, about mental health for teenagers.
I'm a lifestyle blogger and a (sometimes terrified) mum of two. I've been learning the ropes for 13 years, but I still haven't nailed the parenting game! This website began in 2011 and was billed at the time as the diary of my 6 -year-old daughter Maddie (nicknamed GG). It told the funny tales of parenting a loquacious schoolgirl and her brother The Bug. Since then (and as the children have become less generally hilarious) I have quietly developed my own opinions on parenting, being a mum of teenagers, and what it means to be a woman over the age of 50. We live just outside London, in St Albans with Actually Daddy – Jason is a marketing consultant who would be permanently on a ski slope if he had his way.
The original voice of this blog was GG (our Glib Girl). Our first About Me page had this to say about her:
I am a girl with a mind of my own. I am led to believe that my intelligence is inherited from my parents, but having lived with them for some time I think it is fairly safe to say that I am one of a kind, and that they are from a different planet. I like pink stuff, reading books, designing dresses, and eating lemon sorbet. I am an enthusiastic sharer of my opinions, which include how to deal with common 'parenting' issues, and the administration of school matters. Oh, and quite a bit about iPads.

I live with M&D, and the Bug, who is 3 years younger than me. When he is in my good books he is the 'Cuddlebug'. I like him best because he wraps himself around me like a bear-cub and gives the best hugs. Most of the time he is just the Bug, because he bugs me.

I try to get out and about for as many hours as there are in the day, but occasionally I miss a real treat (mostly due to Mummy's annoying propensity to make me go to bed at night) so if you know of something good that I've missed, please keep me posted and I will share it with you all. After I've insisted on being taken there myself 😉
Seven years on there have been a lot of changes: my daughter morphed into an incredibly cool teenager, with a style that is all her own. She regularly points out clothes she thinks will look good on me, and she's invariably right. For the first time, I've started shopping in Top Shop as well as Boden, and am happily creating a #ColourfulMums mission on my Instagram account. For his part, The Bug (Evan to all who know him) is rather cool himself and knows just about every animal fact you could want to learn. He's also an adventurous foodie and is the biggest experimenter of new dishes when we travel. At home, Evan loves his Xbox, LEGO that's technically far too old for him, and anything by David Attenborough.
Here's a taste of what you'll find me writing about:
Being a mum
They say the terrible threes are the worst of it as a parent. They also say that parenting a teenager is the hardest thing you'll ever do. I know which side I'm on, so if you have a teenager pull up a chair and I'll share my wine with you. Then again, you'll find all sorts of musings on my site from my earlier parenting years – mostly funny, sometimes despairing, but always with a sprinkle of advice in the comments from other parents going through the same.
I'm #50NotOut
Do you ever feel like once you're past 50 you're invisible? Far from being 'past it,' my life is going up a gear now that my children are more self-sufficient. Sure, they still need countless taxi services, frequent snack shopping trips, and my skills as a PA and a Diplomat. But before I was a mum, I was rocking a great career and a snappy suit, and I could still nail a big board meeting now. In fact, I'd say us older mums are even more kick-ass in the world than we were before, given our capacity to juggle the eleventy billion extra balls that get thrown at us as parents.
Never underestimate an older woman – we can still slay an outfit, we are supreme project managers, and we have stories to tell that you wouldn't believe!
Family travel inspiration
Before we had children, Jason and I travelled – a lot! We've visited four continents, and seen the most incredible sights. We were also massive fans of a ski slope. In fact, I still recall one awful argument we had about whether or not we could take our nine-week-old firstborn down a piste in a backpack. Well, newborn skiing aside, we've never stopped travelling. Our children have been to Cambodia and Florida, travelled all over Europe and spent Christmas in New York. Discovering a new country or city through the eyes of your children is magical, so we've just added their bucket list to ours! I also co-edit the award-winning family travel site Space In Your Case, where you'll find lots of inspiration and tips for parents with wanderlust. If you're a brand looking to work with us on a travel campaign, get in touch.

Type 1 diabetes
Having a child with diabetes is life-changing for the entire family. My daughter was diagnosed with type 1 when she was nine years old, and it's no exaggeration to say that managing the condition is like having a full-time job – on top of your full-time job and your responsibilities as a parent. It's probably the most underestimated condition in the book, so occasionally I write about the stories of our lives as we attempt to keep this petulant toddler in line. It's not all bad though. Our journey with diabetes has seen me lobby parliament, report live from the Diabetes UK professional conference, and made audiences 500 strong weep at my words. That feels pretty cool. You can find all my type 1 diabetes articles here.
I also write #HeartfeltWords every Sunday for the kind of life rules I'd like me and my family to live by. I post every week in the hopes that it inspires my children to the kind of life that opens hearts, doors, and opportunities for love and laughter.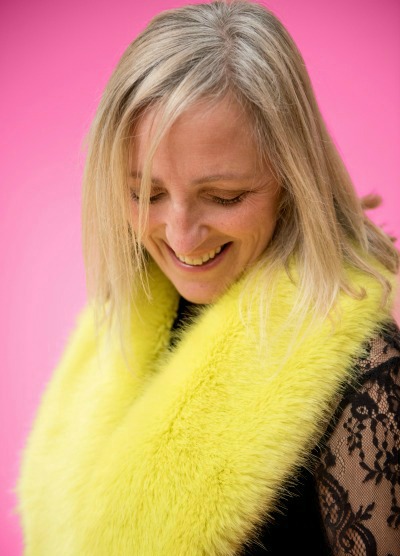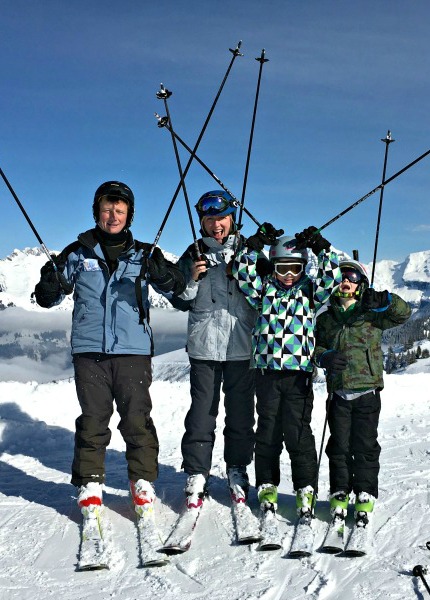 If you're a brand interested in working with me please read this.
For information on privacy and how I make my living from my writing look here.