Do you find it difficult to come up with gift ideas for teen boys? The older my son gets the more I find it difficult to know what to give him for birthdays and Christmas. I've found gifts for teenage boys so much harder to nail than girls' presents. At least with girls you can resort to fluffy socks or earrings – even if it is boring it does usually go down well.
It shouldn't be a surprise. I remember struggling for gift ideas for my teenage nephews years ago. In fact it's probably even harder to come up with the right thing when you don't know a boy well. I live with my son, so I should know him well enough to know what he'd want, but I still struggle. So I've canvassed friends and scoured the internet and put together the ultimate list of gift ideas for teen boys.
Some links may be affiliate links, which means I might earn a small commission if you make a purchase.
Special gifts for teen boys
Experience Days
With teenage boys it's often more about the thrill than it is about the thing. An experience day ticks that box whilst giving them something they've never done before. Sites like Virgin Experience Days, Buy A Gift, and Red Letter Days all offer a huge range of different things to try, from race track driving and hovercrafting to zoo keeping days and giant ziplining experiences.

Kitchen appliances
I'm not kidding! Obviously I'm not talking dishwashers and kettles here (although if the're off to university a few basic tools would be useful – mine will be begging to take my Nespresso machine with him when the time comes). But most teenage boys I know would be thrilled to get a toastie maker for their birthday, and health-conscious teens will love making smoothies in a Nutribullet, or dabbling with flavours in a Sodastream.
Lens ball
If your teen boy loves taking photos a lens ball is a fun idea for a gift that he'll really use. I've seen some incredible pictures taken using these – I quite fancy one myself!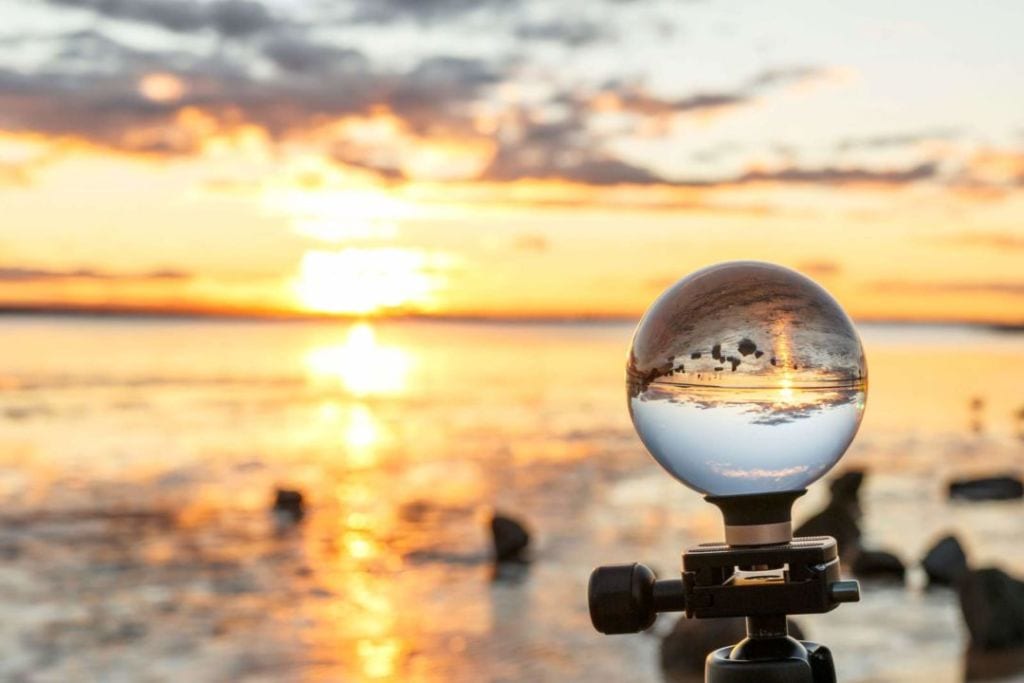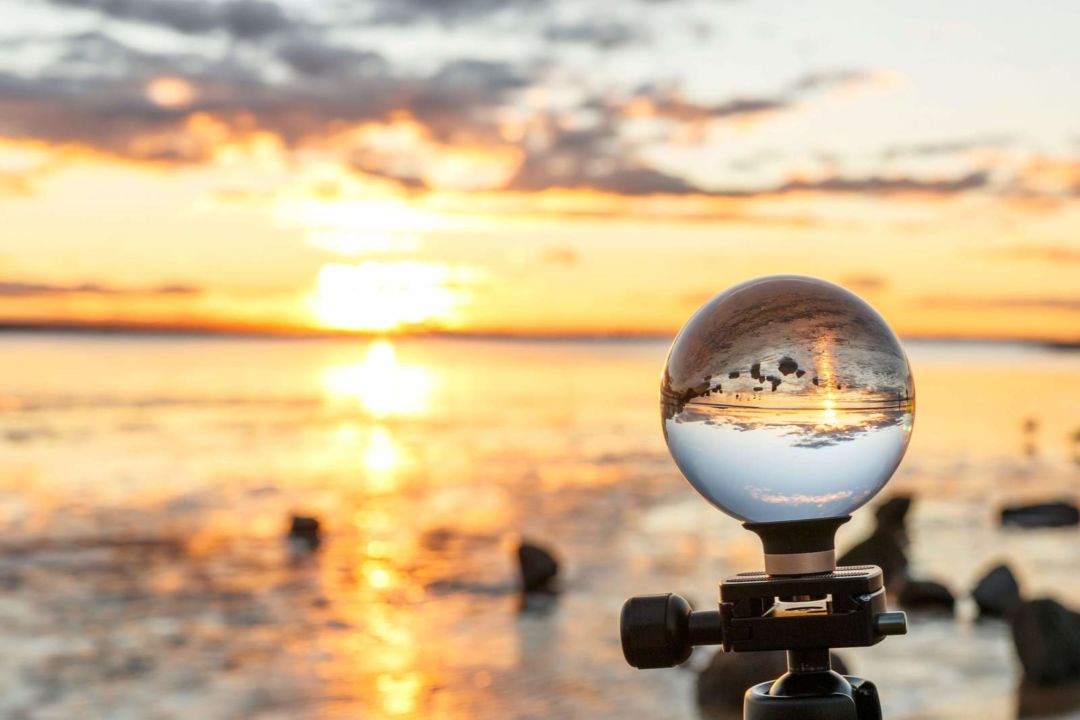 Gift ideas for teen boys who love the theatre
Most teens can't afford to buy theatre tickets, so if you can find something you know he'll love this is a special gift. Just don't expect them to take you with them! Everybody's Talking About Jamie often stars actors from our teenagers' favourite TV shows and YouTube channels, so that's a good one to start with. I can also vouch for it – it's a brilliant show. Here are some more ideas of the best theatre shows for teenagers – do click through and see if any might resonate with your boy. Please do let me know if you've seen anything good that I should add.
Travel tickets
This is a big one, but for a significant birthday you could offer to take your teenager away somewhere they've always dreamed of going to. I've already promised my daughter a weekend in New York for her 18th (the boys refused to go inside shops on our family trip to the Big Apple – can you imagine?!) She's also told me many times that she'd rather have a cultural trip to Paris than go backpacking with her friends, so I'm storing that one up my sleeve for a trip I can convince her to do with me.
You could do a really cool reveal with something like this and give them a handful of little presents to open – eg. a Hershey's bar, a toy yellow cab, a Lego Empire State Building, etc.
Smartphone Camera Lens Kit
Likewise if your teenager loves their phone and takes a lot of photos on it, a camera lens kit is something they'll have a lot of fun with. You can get super wide angles on the most basic of phone cameras, or zoom in for macro images.
A Membership
What's your teen boy into? Whatever it is, you're likely to be able to find a membership you can gift him that will fuel his interests. Film lovers will appreciate a BFI membership, whilst Gallery or Museum memberships might go down well with art buffs.
Original Posters
Whether it's theatre productions, movies he loves, or music gigs he's been to, an original poster carries enough points to impress his mates and send you up on his parent cool-o-meter. Even better if you can get one that's been signed.
Gifts for teenage boys with a hobby
If your son has a hobby he loves then you've got an easy solution. Fishing gear, a paddleboard, golf club or art supplies are always welcome if that's what your teen is into. Just make sure to pay attention to what he's bookmarking, or what his mates are talking about so you know you've got the right thing!
Original London Transport Sign
More on the same theme, but owning a piece of relevant history is bound to go down well in a teenage boy's room. Made his first solo trip into London arriving at Moorgate? First big weekend date from Victoria coach station? Whatever he has a connection to, an original London transport sign could feel very special.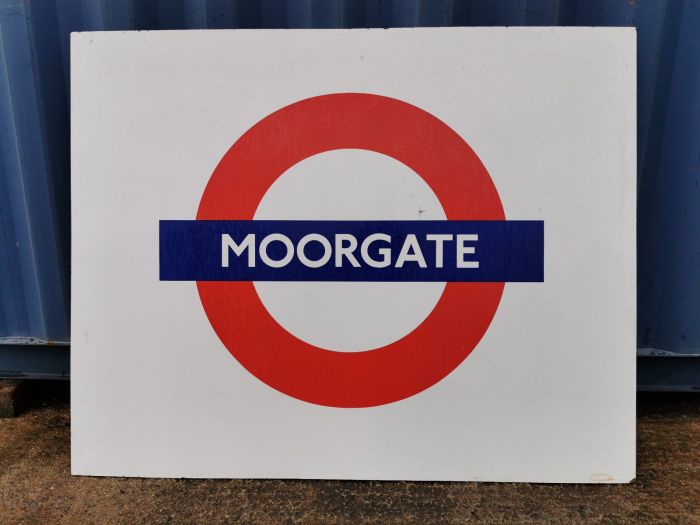 A Tattoo
I know. A tattoo might not be the thing you most want your teen boy to have, but if you gift it to him yourself you at least get to have some say in what, where and how he has it done!
Original Art
Whether it's a painting or ceramics, an individual piece of original art makes a memorable gift your older child can treasure.
Retro Sweet Hamper
Teenagers can always be relied on to appreciate a sugary gift, and this 1970s Sweet Hamper fits the bill perfectly. The perfect mix of retro sweets – think candy whistles, foam bananas, and Double Dips – it comes in a wicker hamper with a personalised gift card, and is certain to go down well. We were given one for review, and I didn't get much of a look in with my two! £29.50 from the Sweet Hamper Company.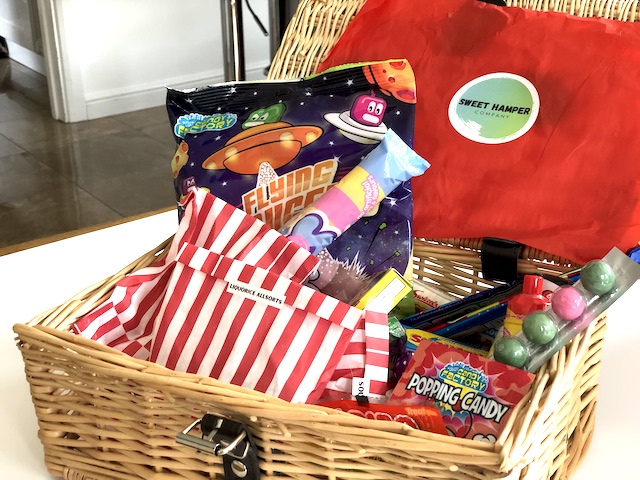 White Water Rafting
One for the whole family, or to do with his mates, a white-water rafting experience is the ultimate adrenaline rush.
Wireless Earbuds
A cool set of wireless earbuds is an essential for teens these days, and the JLab Audio GO True wireless earbuds are really great quality at an affordable price at £29.99. They also look cool, offer 20+ hour's playtime, and have custom EQ3 Sound. They're really lightweight and feature dual connect, incorporating dual microphones that allow the earbuds to be used individually while the other remains in the charging case. Small enough to fit in your pocket, the magnetic charging case keeps them safe when not in use, and charges quickly via a USB cable.
Festival Tickets
Depending on their age, most teenagers have a specific festival or concert they really want to go to in a particular year. Where we live it's Reading for the school leavers, with Wireless and Boardmasters featuring somewhere further along the line. If you have a teenager you'll know which festival they have on their radar.
Pickleball set
To encourage teenagers to get outside, and if you have space on a driveway, Pickleball is a cross between ping pong, badminton, tennis and paddleball. You can buy a net and paddles on Amazon to get started with this sport that's fast developing into a craze in the US. Expect laughter and a crowd of kids for snacks.
Branded clothing
Branded clothing is pretty much the only thing my teen boy will wear at the moment. It's certainly the only thing he'd like to find wrapped up in a present. But it does have to be the right brands, which is difficult for parents to stay on top of (and even harder for those not used to living with teens, like Grannies and Aunties!)
In 2021 I'd say the most wanted brands for teen clothing are these:
Nike Tech
Adidas
Puma
Under Armour
Foot Asylum
An electric razor
Depending on where they are developmentally, an electric razor is a good gift. When boys first start shaving they they don't need to shave often, and some of them don't like the process of shaving with shaving creams, so an electric razor is a good way to start. Most good quality electric razors start at around £50.
Gifts for teen boys under £25
A Photobook
You may not think it, but boys get nostalgic too, and they do appreciate it when someone puts thought into them. A lovely gift to give is a photobook; this could either be of their childhood years, experiences they've had with friends, or a particular holiday they've enjoyed. In fact, I'd say the more nostalgia, the better. They'll look at it secretly when no one is around, I promise!
Jewellery
I know, I know, "boys don't wear jewellery." But actually, that's not true, and the more teenage boys I meet, the more I find wearing jewellery items they've been gifted for significant dates, or just because they're cool. I went through a phase of buying my teen nephews leather cord necklaces, to fit with their surfer boy credentials (they lived at the beach).
For a bigger birthday a designer watch or smartwatch could be exactly what they've been wanting (but unable to afford). And for smaller budgets Notch bracelets are often recommended as a cool gift for teen boys. They can also be personalised to create a really meaningful gift for special birthdays, exam results, gap year travel plans, or even as medical ID bracelets. I'm thinking they're an ultramasculine version of a Pandora bracelet!
The other popular item of jewellery for teen boys is a gold chain. I'm told it needs to be quite chunky, like this stainless steel gold chain from Alfred & Co. from £32.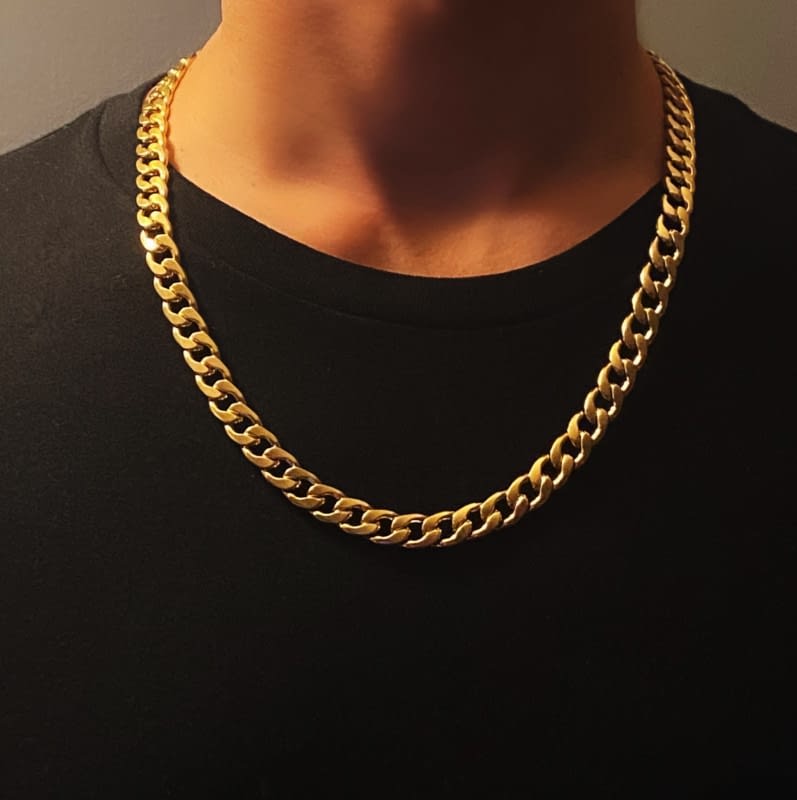 Baby photos on a stick
This is such a cheap gift idea for boys and will go down equally as well with them as it does with you while you put it all together. Time-consuming but personal, and a wonderful opportunity for a trip down memory lane for both of you.
Car-related gifts
If you need to find a gift for a 17 year old the chances are they will have asked for driving lessons. Whilst those might get expensive, you can still give this brilliant "I'll drive" keyring even before they've passed their test. Take a look at Equipp's other gifts for teenagers while you're there – they're lovely, and if you use my code TEENAGEKICKS10 at checkout you'll get 10% off any order!
Magazine subscription
Using one of the magazine subscription sites like MagazinesDirect.com you can gift a range of of magazines for teen boys for less than £25 a month for a 3-month subscription. Depending on your teenager's passions these are some of the publications you could try:
Cycling Weekly
Rugby World
PC Gamer
Playstation Official Magazine
Photography Week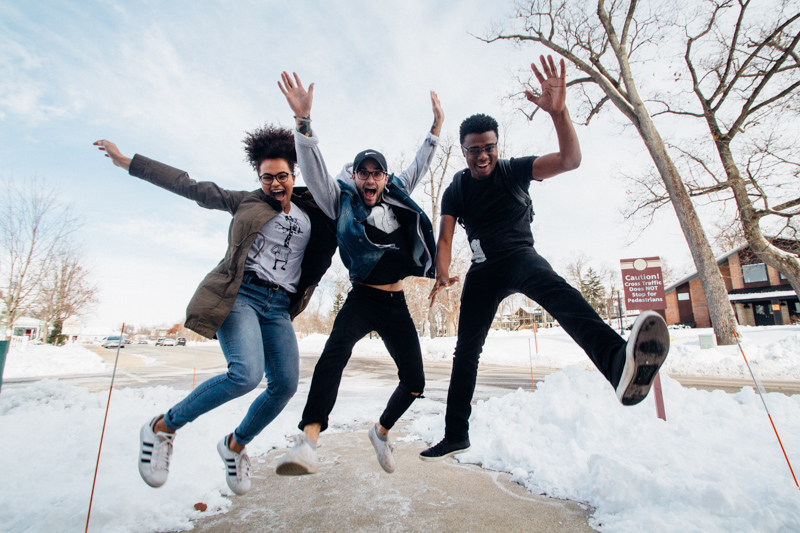 Gloves
Football grip gloves and touchscreen gloves are always needed in our house. You could even go one better and add a beanie hat with bluetooth headphones incorporated!
Digital fingerprint padlock
Perfect for the teenager who forgets his key or can't remember his combination number at the gym, a digital fingerprint padlock is a brilliant way for him to keep his valuables safe. Great for gym and school lockers, and even suitcases and backpacks.
Portable bluetooth speakers
These come at various prices and with different add-ons depending on the functionality. My own teenager has an alarm clock that doubles as a mood light and triples as a bluetooth speaker! You can even get waterproof speakers that stick on the shower wall.
Aftershave and smellies
I can't take credit for these recommendations as my boy isn't shaving just yet. These suggestions come from Jess @onlygirlinthehouse on Instagram – well, I say Jess, it's her son Bruno who has told the world what aftershaves teen boys want. They vary in terms of budget, starting with the dream bottle, and moving down to the more affordable!
Creed – top of the expensive wish list
Paco Rabanne Millions
Sauvage
Socks
Again, as recommended by Bruno, socks are always in need, but don't buy supermarket socks. The ideal socks for teen boys are by Route One or Stance (at the time of writing in 2021 – it's hard to keep up so if in doubt ask an actual teenager!)
Gift ideas for teen boys you don't know well
Vouchers and credit teens will love
If you don't know a teen boy well enough to decide on a specific gift, don't underestimate the power of vouchers and gift cards. A JD Sports voucher went down super well here at Christmas and means he can buy whatever he wants and top it up with his own money if needs be.
Other vouchers for teenage boys that will always be appreciated are loaded Starbucks or Costa cards, or vouchers for fast food outlets like Greggs, Subway or Nandos. Cinema vouchers or gaming credit for Xbox, Playstation or Steam (for PC gamers) also go down well.
Novelty Gifts for teens
You don't have to be too worried about being lame with teen boys either. Rest assured that novelty gift items always raise a smile, whatever their age (and after all, do we ever really grow up properly?!) Things like candy floss machines and Slush Puppie makers provide fun and games with their mates and family. If they're old enough they could even make some alcoholic frozen cocktails!
And that's it! I hope you've found some inspiration for teenage boy gift ideas. Do comment below and let me know if you have any more suggestions!
PIN FOR LATER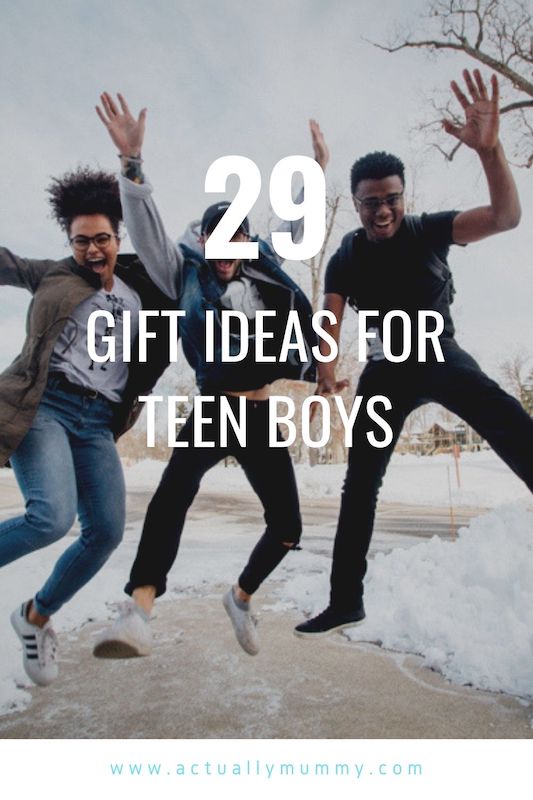 THANK YOU FOR READING
If you've enjoyed this post and found it useful here are some ways you can say thanks and support Actually Mummy:
Click here to buy me a virtual coffee.
Join our Teenage Kicks Facebook group which includes lots of advice and support for parents of teenagers. You can post your own problems and advice here too.
Click here to leave a review of the Teenage Kicks podcast.
Click here to sign up to our newsletter packed with tips, ideas and support for parents of teens.
Share this post with your friends.