There isn't just one New York. New York is not the trip of a lifetime. For my 50th birthday I took my family to celebrate in New York, and it was a real eye-opener. You see, I'd never been, and always wanted to. It's iconic, one of those cities that just has to be done at some point in your life. But I came back realising that I haven't yet 'done' New York. I haven't even scratched the surface. And so already I'm planning my next trip. And my next. All of them will be different.
The 5 New York Trips
New York for your 50th
Because – well, why wouldn't you?! We actually flew on my birthday. I'd vetoed the helium balloon the kids wanted to get me, thinking that security at Heathrow wouldn't be too impressed. So they made me wear this badge, for the whole day, and it was so worth it. My work colleagues had shouted me a bottle of champagne mid-flight, but this elf/cabin attendant wasn't letting me get away without a photo opp at the first class bar.
Arrival at our hotel was just as glam, with champagne and chocolate-covered strawberries waiting in our room. They just really know how to do things in New York, and everywhere that knew it was my birthday trip totally pushed the boat out for us. My jet lag fizzled out pretty quickly, and I was set for a birthday dinner of tapas and more champagne. There are so many incredible restaurants in New York; we loved the National Bar and Grill for breakfast, Georgio's for a fab taste of Hell's Kitchen hospitality, and The Redeye Grill for upmarket chic. We were also recommended the Bryant Park Grill (gorgeous setting) and the very-difficult-to-get-into-therefore-must-be-good River Café under the Brooklyn Bridge. Next time…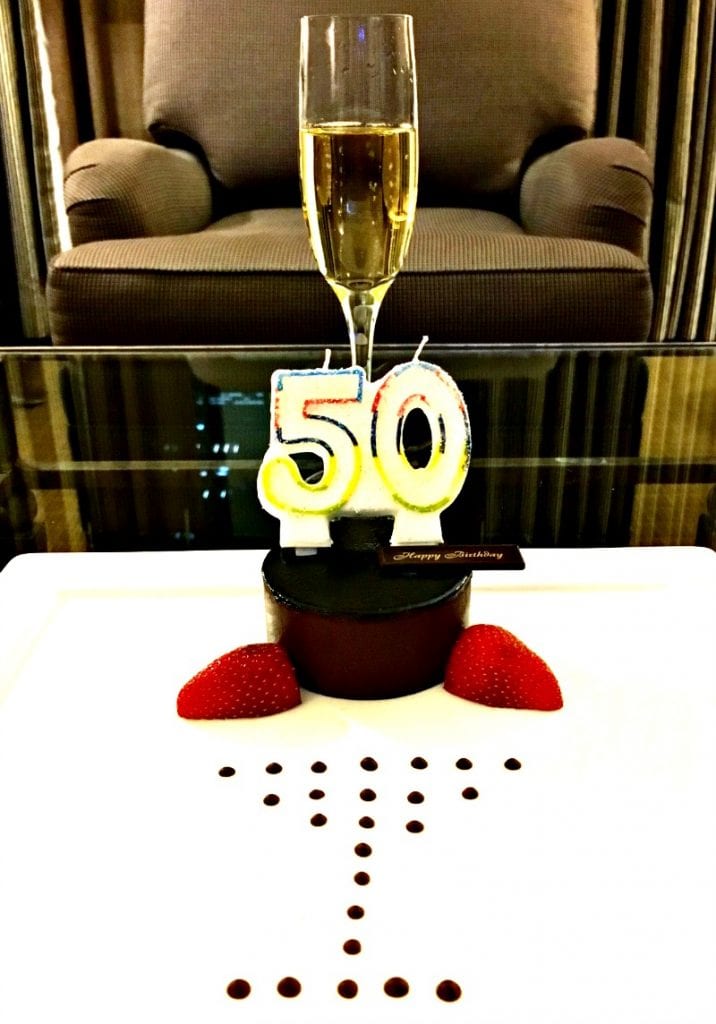 New York for Christmas
This is just one of those New York trips that I think everyone should do once. For starters, the window displays! My birthday falls just before Christmas, so we'd always planned to spend Christmas in New York. We weren't sure what to expect, given that Americans celebrate Thanksgiving more than they do Christmas, so we'd made sure to book some properly festive experiences for the big day itself, as well as for Christmas Eve. First we'd booked the Redeye Grill by Central Park, famous for its steak and lobster. The Bug ate a whole lobster as his Christmas treat, whilst the rest of us devoured amazing steaks. Then we spent the afternoon enjoying the Christmassy delights of Radio City's Rockettes. If you've never heard of the Rockettes, take a look at this video for an idea of just how special their Christmas Extravaganza is.
Having worried that Christmas away from home might be an anticlimax, it was anything but. We'd spent Christmas Eve at
Bryant Market
, where our daughter skated under the giant Christmas tree. We steered well clear of the rink at the Rockefeller Center and its heaving crowds, and this just felt more relaxed, especially for a family. We feasted on hot cinnamon-coated
'chimneys'
of pastry filled with cream and chocolate, bought delicate pastel-coloured macarons for a Christmas Eve treat, and shopped for last minute gifts from gorgeous little craft stalls. Then we toured the big superstores –
Saks, Bloomingdales and Macy's
, just to take in their window decorations, which are every bit as incredible as you'd imagine, and got us properly into the festive spirit.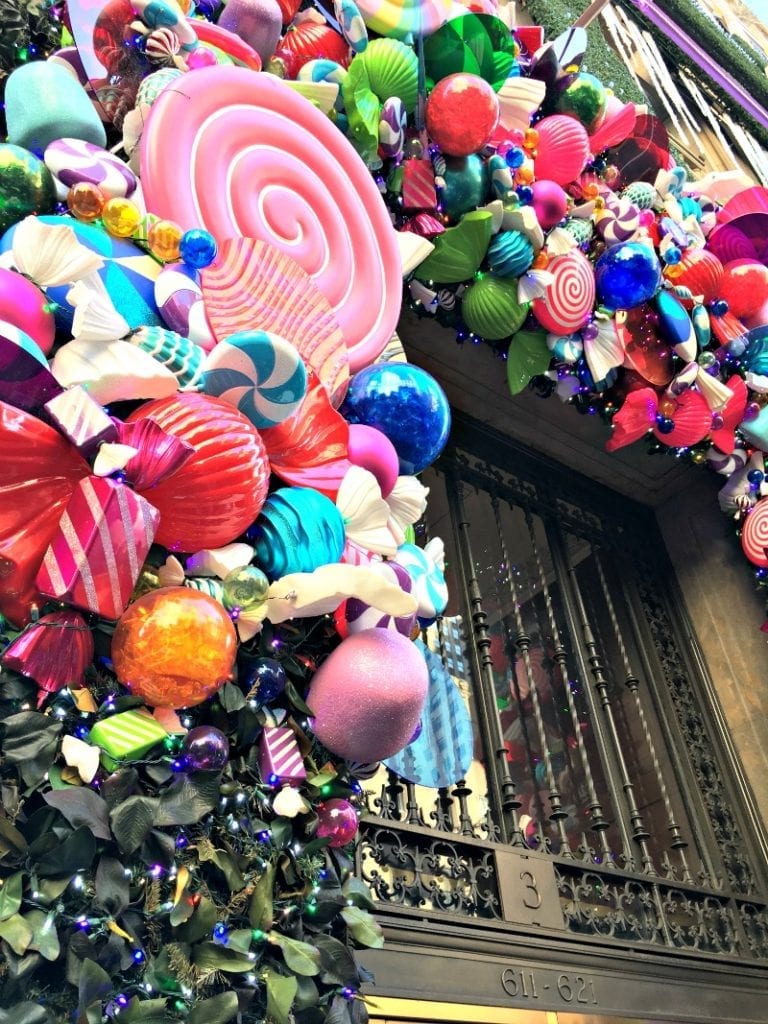 Boxing Day was a mellow affair – as all Boxing Days should be. We spent it at Seaport District, in south Manhattan, drinking craft beer and munching lobster grilled cheese. We found an epic sweet shop full of giant versions of our favourites, then sank into recliners at the iPic cinema and did the New York version of the Boxing Day film and sofa food, with cocktails and dinner in front of Passengers.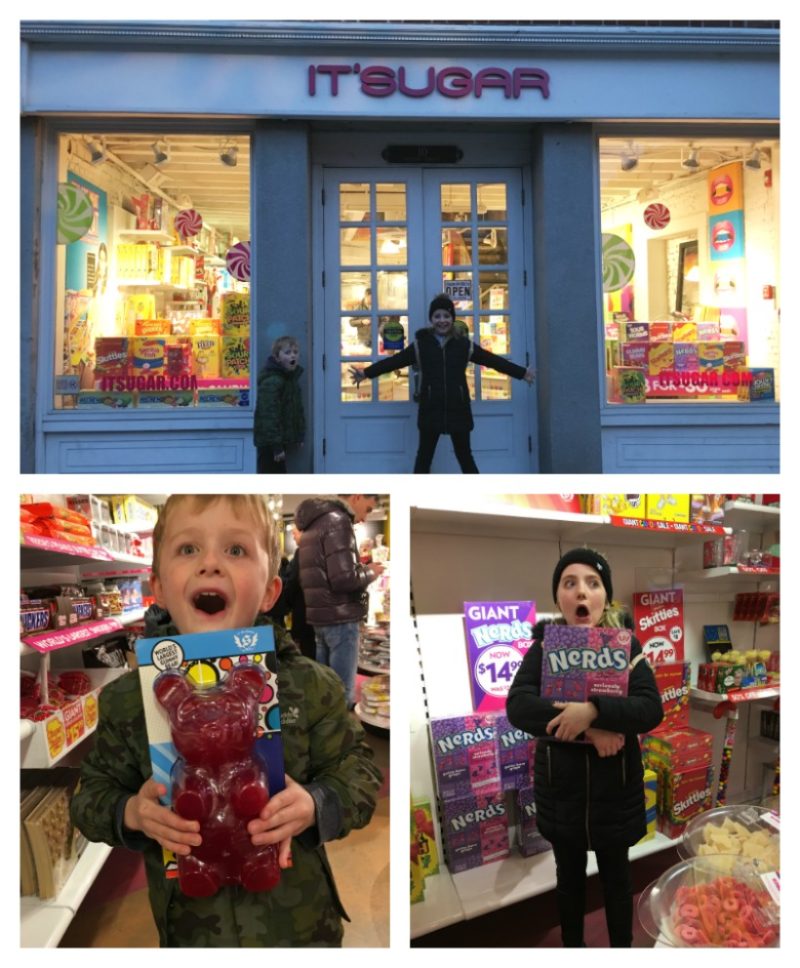 Here are some more reasons you might like to visit New York in the winter.
New York For Shopping
As we walked along 5th Avenue, I quickly realised I was going to have to come back. With my daughter, and without the boys.
"We're just going to pop in here." I said to Actually Daddy. "Why? What do you need?" came the nonplussed reply.
And I knew. We needed a girls New York trip for shopping. First of all, so we can browse the top floor of Saks, and pretend we're shopping for a red carpet night out. Soooo many designer dresses that need to be looked at, jewellery to be swooned over, and perfume samples to get drunk on. Then there's the plethora of Sephora shops in New York. Personally, I can't imagine taking twenty minutes to choose a face mask, but we did manage to spend 2 hours solid in the cosmetics heaven of my daughter's dreams, and it was here that it dawned on me what a treat my eyebrows had been missing out on for the last 5 decades.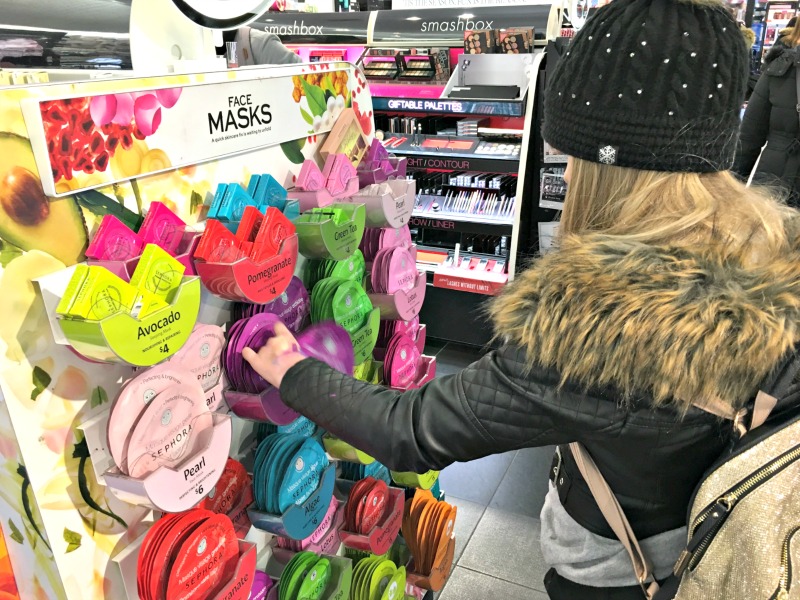 We didn't have time to visit Forever 21, and now we're home I keep seeing how cool their clothing is for teenagers, so if for nothing else, we will return to shop there. Plus, it being New York, the customisation options in boutique shops are endless. We designed the perfect pair of Converse in Manhattan – we just need to go back when we have enough allowance to pay for them!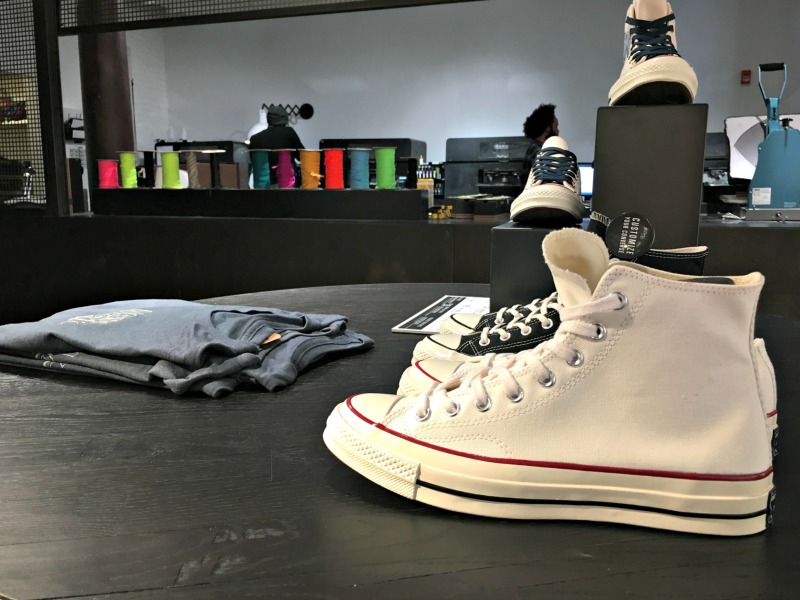 New York trips with Kids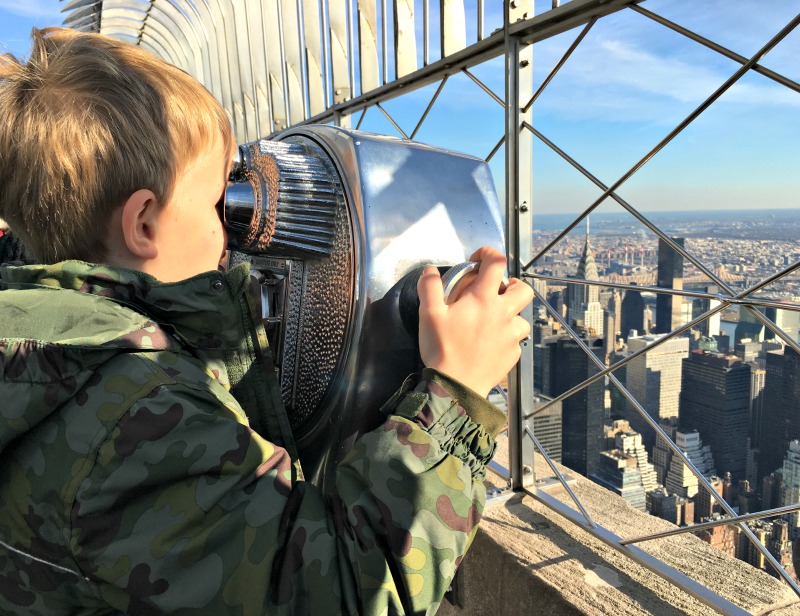 New York is definitely worth visiting with your family. And not just for the giant candy. Our kids got just as much of a buzz out of the city as we did, awestruck by the lights and chaos, mesmerised by the views from iconic buildings, and totally obsessed with the huge doughnuts, muffins and milkshakes we found every morning for breakfast. At the most basic level, kids are consumers, and where better to consume than New York City?
Where else, for example, would you find an ATM machine that delivers your choice of cupcake, not your cash? And a bus tour that shows you the sights, but with an added dose of entertainment in a bus that feels like a theatre, complete with tiered seating, singing compères, and street artists along your route. Check out The Ride for more details. We also booked in advance for the Statue of Liberty, and were lucky enough to secure access to the crown. Limited to only a few visitors a day, this uppermost part of the statue is reached by a narrow, winding set of steps, where you'll get a super view of the whole of New York. It's pretty cool to say you've been up there!
If you're thinking of visiting New York with children, there's a great itinerary for a seven day trip here. And if you have younger children who need space to run and cool off after all the sightseeing, there are some good ideas on Tin Box Traveller's post Family-Friendly New York.
New York for just adults
New York is undoubtedly under-appreciated as a destination for families, but there are also some things that just have to be done as a grown-up. Far from ticking New York off my bucket list, I know that I will want to return at some point with just my husband. Here's what we will do:
Spend a weekend in Brooklyn – We took the subway over to Brooklyn for a day, and loved the chilled out vibe. Brooklyn comes with loads of recommendations for awesome food: best pizza at Juliana's, best doughnuts at Peter Pan's, and best sodas at the Brooklyn Farmacy. But there's so much more to Brooklyn and I think we could easily spend a whole week there. Brooklyn is the place I'd like to spend my weekends in New York, with lots of green spaces, eclectic boutique shops, Coney Island beach and amusement park, and the New York Islanders ice hockey team. I reckon Brooklyn is where you'd make your home if you worked in Manhattan, and who knows? Maybe our week there would end with a brownstone purchase and an empty seat on our flight home!
Hang out in the cool bars of Soho and drink cocktails – One place I really wanted to visit, and didn't manage, was Please Don't Tell. This bar, hidden behind the back of an old-fashioned phone box inside Crif Dogs hot dog joint, doesn't do marketing, other than to ask its guests to tell no one they've been there. Of course, it's a ruse – everyone wants to tell anyone they meet that they've been there. It's too cool not to. So of course, I want to go. There are SO many cool places to just hang out and read with a coffee, or chat over a beer, not to mention some fabulous cocktail bars and restaurants. I'd love a day just to browse shops, popping in and out of whichever place looks good when we're thirsty – or when a Cosmopolitan just seems like the right thing to do. If you've done this, I'd love some suggestions on the best places to go.
Visit the 9/11 Memorial Museum – We did visit the monument while we were there, and I'd totally recommend doing it, even with children. But I get the feeling that to really appreciate the enormity of what happened there, you need to spend time in the museum, and just wandering the area. We knew the kids wouldn't last long, and that possibly they would feel uncomfortable with what they read, so we didn't go in. But I don't think you can truly understand New York until you've fully soaked up that section of the city's history.
Walk! The best way to see a city is to walk it. It's how you discover the best sandwich boltholes, spot the funniest Instagram moments, and just get to know what the people are like. Our kids did well, but we did have to dive into taxis for the sake of aching feet every now and then. So when we return, we will plan to just wander the city and really get to know it.
So that's the next 5 years sewn up. What have we missed? Let me know what else you'd recommend in the comments below. I look forward to adding to my bucket list!