I've grizzled a lot recently about how humbug my teenagers have become about any hints of festivity until late December. Although it doesn't seem to apply to advent calendars, I have to tread lightly with the introduction of mince pies, and god forbid Mariah makes a break for it on the car radio until well after they've broken up from school. So this year I've been very focused on finding ways to get teenagers into the Christmas spirit, and one of the things I've found does go down well is a good Christmas lights event – but it has to have teen appeal. Here's a roundup of the best Christmas lights events for teens in 2021:
Lap of Lights at Silverstone
NORTHAMPTONSHIRE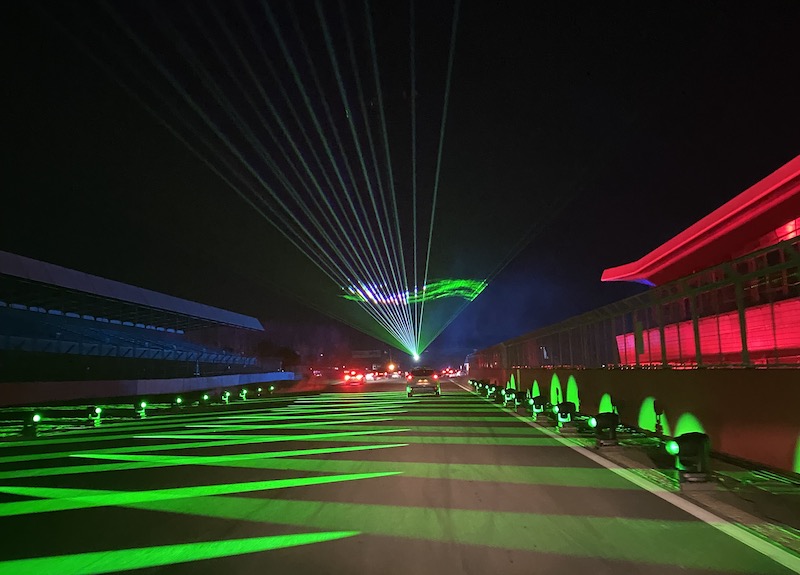 We were lucky enough to be invited to the opening evening of Silverstone's Lap of Lights, and I was so impressed by my son's immediate YES vote that I rearranged all our plans to make sure we could go. This is the second year Silverstone have run a Christmas lights spectacle, having started in Covid lockdown, and it's even better in 2021.
First of all, it's Silverstone. Quite aside from whether or not you follow formula one (and lots of teenagers do), I haven't yet met a teenage boy who isn't ultra-impressed by a cool car. Evan often does an owl-like head turn as we drive through town, and he knows the makes of cars he likes at first glance. Plus, he likes Forza, so cars are always going to get a positive response.
When you join the Lap of Lights, you'll already have spotted several racing cars on your way in, but what really wins over older kids is the fact that you're driving a lap of the actual F1 track, including the starting grid, as you view the lights. This year's installation is on theme of a trip around the world, with the Pyramids and Eiffel Tower in festive glory. You're even invited to deck out your own car in fairy lights to add to the experience for everyone.
Santa chats to passengers as you exit the lap, and I was impressed by his age-appropriate jokes – the old man really does keep up to date with children of all ages, including teens! To save blushes I won't tell you what he threatened to send Evan down the chimney, but it made me chuckle.
Once you're finished with the lights, there's more entertainment in the form of an ice rink created in the actual Silverstone pit, and live music and food in the bar upstairs, so it's a great family night out – they'll even give a free soft drink to designated drivers with every round.
This is now one of our favourite Christmas lights events for teens and I think we will go to every year; and the Christmassy element certainly slid Christmas past my teenager's nose – he even agreed to watch Nativity with us at the weekend!
Silverstone's Lap of Lights £35 per car
Trentham Gardens
STOKE ON TRENT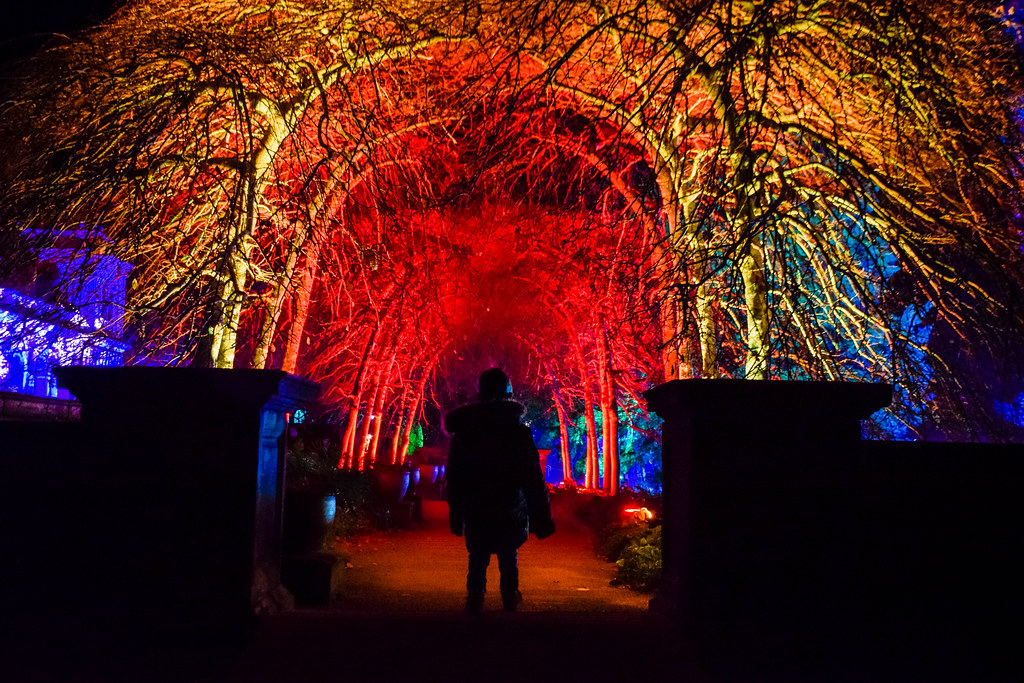 Vicki from TippyTupps went to Trentham gardens and had this to say:
Filled with light, fire and sound, there is a new experience every step of the way. From a bridge of light to trees that twinkle, a water display to a parterre flooded with light, as well as fairy stories projected onto buildings and a truly magnificent Christmas tree of colour. One of our favourite things had to be the laser garden which was nothing short of stunning. 90's rave throwback for parents and an utter explosion of colour for kids.
Her photos look gorgeous, and I'm thinking 90's rave is retro enough for our teens now so this sounds like a lovely way to get Christmas started for older families.
Christmas at Dunham Massey
NORTH WEST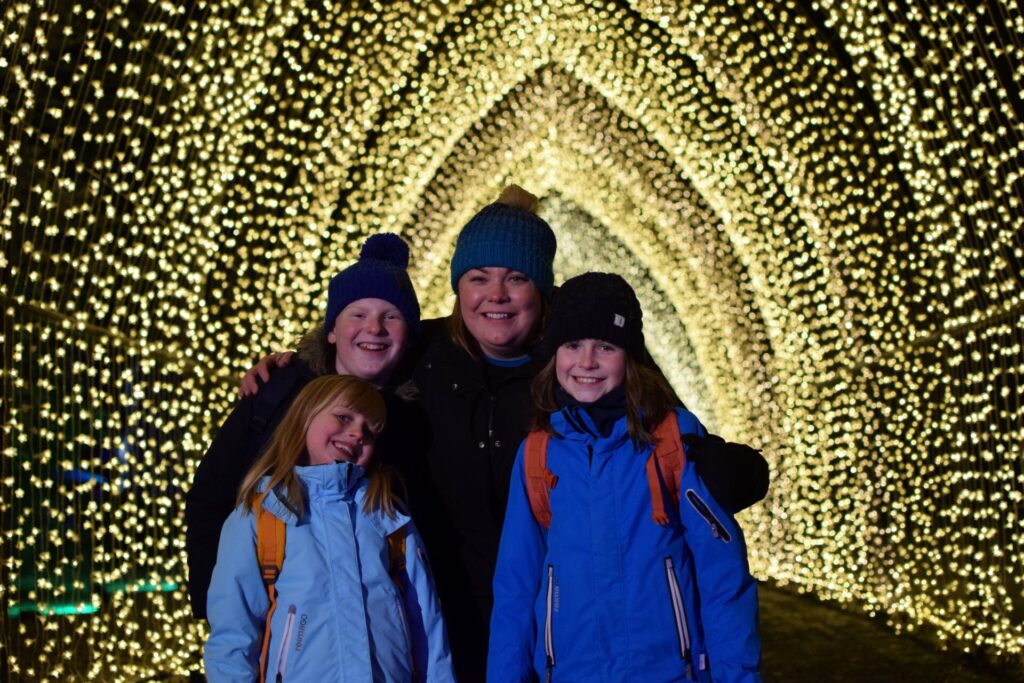 If you're in the Northwest of England Dunham Massey is a must-visit with family at any time of the year, but Colette from Going on an Adventure visited for Christmas 2021 and has compiled a really useful review full of tips for visiting with family. Colette's eldest has just started secondary school, so she's in the know on Christmas lights events for teens, and thinks the mile long light trail of Christmas at Dunham Massey would be a perfect experience for teenagers.
Her description of light tunnels, shimmering snowflakes and disco balls, neon string and lasers, lights reflecting on the water and flickering flames in the fire garden sounds like something even the most jaded people couldn't resist. Plus, Dunham Massey looks to have the best food options of all the lights events I've seen covered.
Lightopia
LONDON/MANCHESTER/ALTON TOWERS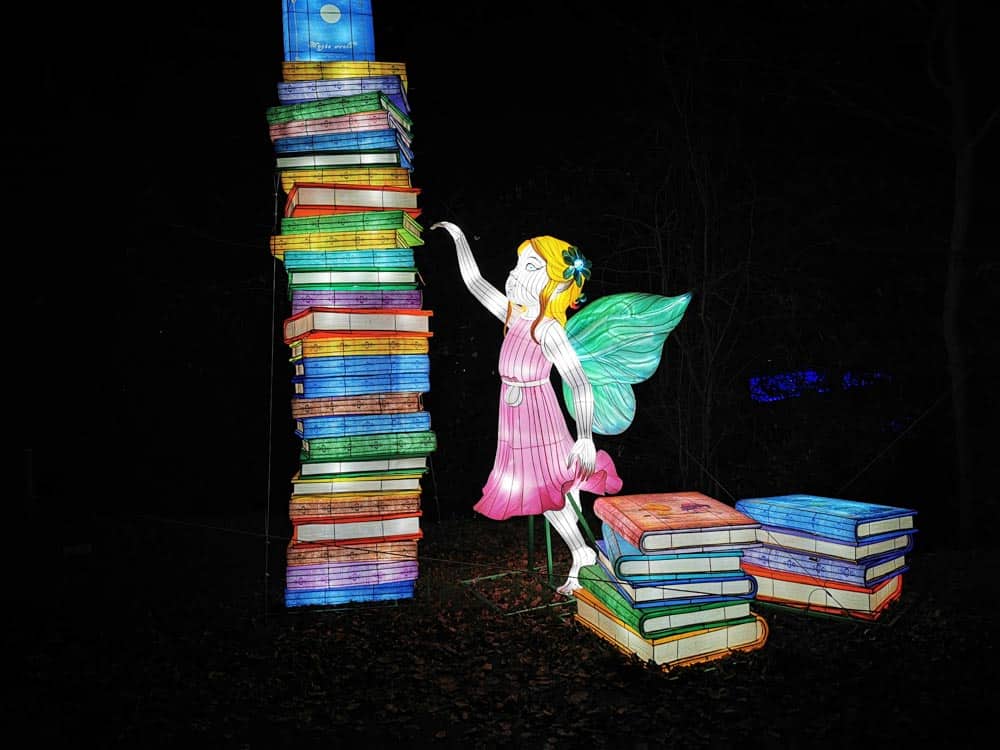 Lightopia is an award-winning lantern and light festival with interactive exhibits and immersive light installations. It's active year round but this year Lightopia have created a unique Christmas light trail that looks spectacular. Claire visited with her family and has a write up of tips for visiting Lightopia Manchester, where you will find more details. I think the sheer scale of the light installations will impress teenagers.
And as Christmas lights events for teens go, I can't imagine doing better than choosing one at a theme park! Alton Towers is one of my kids favourite days out anyway, so if you combine the two (and take some teenage friends) I think they'll be hard pressed to find a reason to turn you down.
Lightopia tickets £20
Christmas light trail at Bedgebury
KENT
Describing the Christmas light trail at Bedgebury National Pinetum and Forest Erica says she got quite emotional at this "Christmas Wonderland" experience. "It's more than just lights" she says, of swathes of woodland trees uplit with colour, and lit boats on the lake. I think a walk through Bedgebury on a cold evening, with stops for roasted marshmallows sounds like the perfect antidote to any adolescent malaise in the run up to Christmas.
Blenheim Palace
OXFORDSHIRE
With a Christmas market, food stalls, and a lights trail set to music Blenheim is more of a spectacle than a Christmas lights experience. For teenagers I think it probably ticks every box, with a bar and fire pits dotted along the trail, funfair rides, plenty of food options, and the house itself themed to the story of the Nutcracker. This is a big experience and that's reflected in the price, but I know my teenagers would love it – if I could pin them down to a date!
You can also get a sneak preview of what you'll get to see on Blenheim's Illuminated Trail here.
Blenheim Palace trail, market and house family ticket £150; illuminated trail only £84
Longleat Festival of Light
SOMERSET
Longleat has been running its Christmas Festival of Light for several years now, but has had to change things up a bit since the Covid pandemic. They're planning a big Festival of Lanterns comeback for 2022, but in the meantime you can see the Enchanted Christmas Tree Show and A Flight Before Christmas, as well as touring the safari trail as usual. Whilst my daughter is quite against any animal in captivity right now, I know lots of teens who still love to see the animals, so I'll keep this post up to date on next year's Christmas lights event at Longleat.
Harry Potter Forbidden Forest Experience
NORTH WEST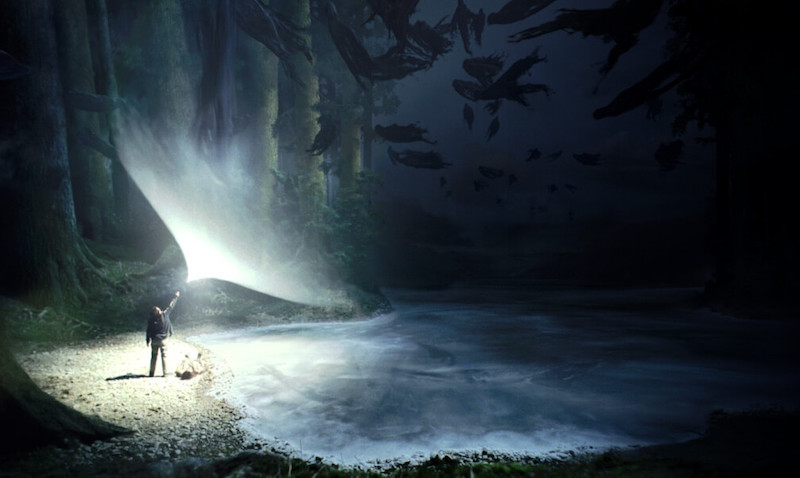 I challenge you to find a teenager in 2021 who doesn't still love Harry Potter. They grew up on those books and films, so I guarantee they will love the Forbidden Forest. Not a traditional Christmas lights experience, but exactly what you'd imagine of Harry Potter, with a wonderful forest trail full of magical creatures and wizarding wonders. It's on from December to January, so definitely one to include as a Christmas lights trip in your family calendar with teenagers.
Harry Potter Forbidden Forest from £19
I hope there's something on this list close enough for your family to try and tempt your teenagers into the Christmas spirit! And if you'd like more ideas, read this post on how to help your teen feel Christmassy when they're not in the mood.