With the seemingly never-ending array of advent calendars available at the moment, it becomes difficult to know which ones your teenager will actually enjoy, and which ones they will simply roll their eyes at. To remedy this, here you'll find a perfect guide of non-chocolate advent calendars for teenagers, landing just in time for the holiday season.
*Post contains affiliate links
Body Shop advent calendar
Environmentally conscious teenagers will love the treats in this advent calendar! The Body Shop are offering a calendar filled with head-to-toe skincare treats, with a focus on their Community Fair Trade partners. Valued at £119, it represents a £60 saving on the products included – 24 mini and full-size products, including mango hand balm, shea body butter and pink grapefruit shower gel. It features a pretty pop-up construction that will fit right into your Christmas decorations, and will delight your teen daily with little treats to indulge them in heavenly smells and 'sink-into-the-skin' moisturisers for the cold weather. For any teenager who enjoys supporting sustainable and ethical working practices, as well as also loving skincare, this is the perfect advent calendar for them! Body Shop Advent of Wonders calendar £59.00.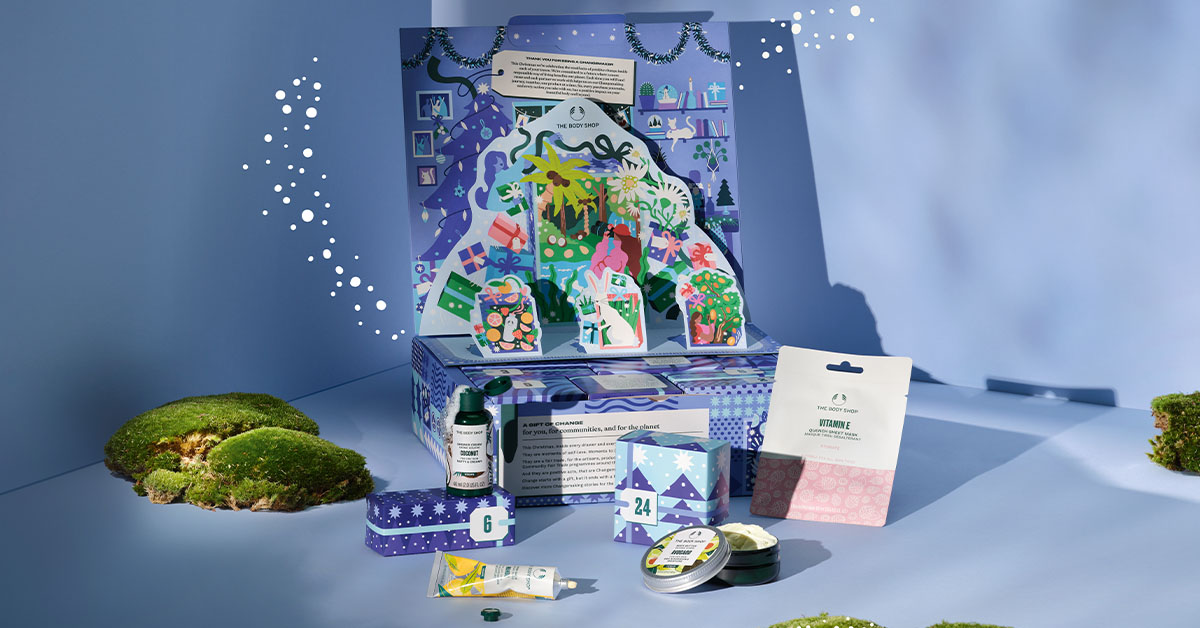 Bonne Maman advent calendar
An unconventional, but exciting find! This calendar of breakfast treats offers 17 doors with mini 30g pots of different jam flavours, 6 with a festive teabag, and one with a mystery gift; a practical option for any teenager who loves jam and toast in the morning. It also saves any parent agonising over what their kids will want to eat in the morning, as they are given a jam pot most days leading up to Christmas! This is a great advent calendar to buy for teenagers, which will surely be appreciated during a busy school morning. Bonne Maman advent calendar £27.99
Tea calendars
This advent calendar for teenagers ties perfectly into the theme of breakfast gifts, as both of these Pukka and English Tea Shop advent calendars offer different flavours of tea, with some festive additions, for the run up to Christmas. The Pukka calendar contains 24 different flavoured tea bags, and is a fairly inexpensive yet exciting advent calendar for teens who love a cup of herbal tea. The English Tea Shop calendar is a more traditional option for teens who love a good old fashioned cuppa, but with a few festive twists. Pukka tea calendar £10.94; English Tea Shop advent calendar £13.19.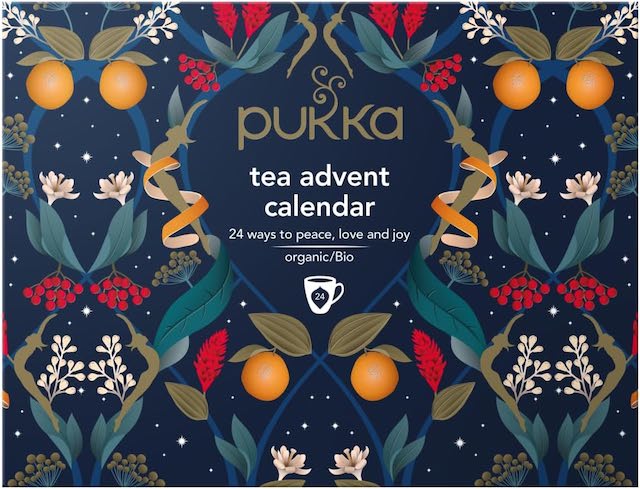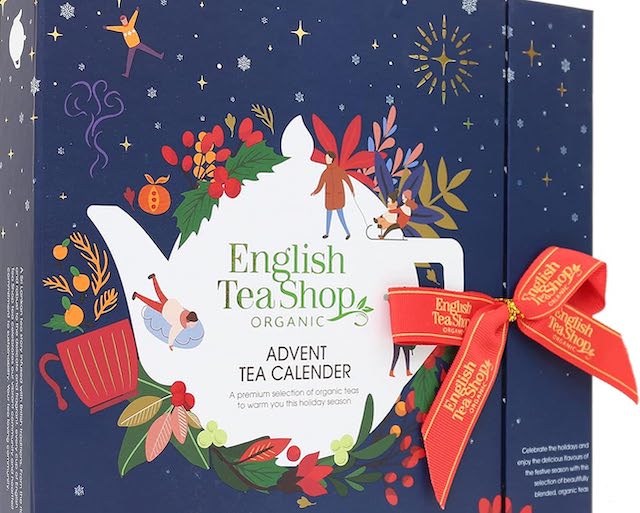 Friends Nespresso coffee advent calendar
If your teen is a Friends fan, they might prefer the daily trip to Central Perk offered by the Friends advent calendar this year. The much loved show (mine has watched the whole thing at least 3 times) has teamed up with the fine coffee company to give a festive flavoured coffee pod for Nespresso coffee machines every morning. Guaranteed to be a hit with those teens who need to be dragged out of bed most mornings! Friends Advent Calendar £21.99.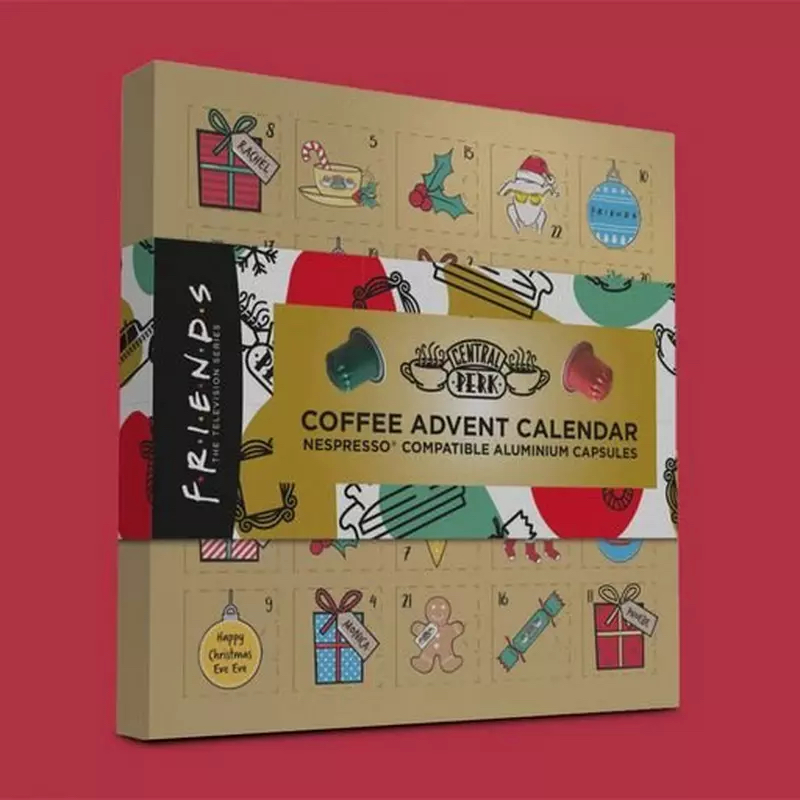 Crystal calendar
Crystals have become a very popular trend amongst older teenagers in the last few years, and so this could be the perfect alternative advent calendar for a teenager. Etsy offers a beautifully packaged crystal advent calendar, with 24 gorgeous crystals for the run up to Christmas. A great advent calendar for a teenager who enjoys the concept of crystal healing! Chystal advent calendar £26.25.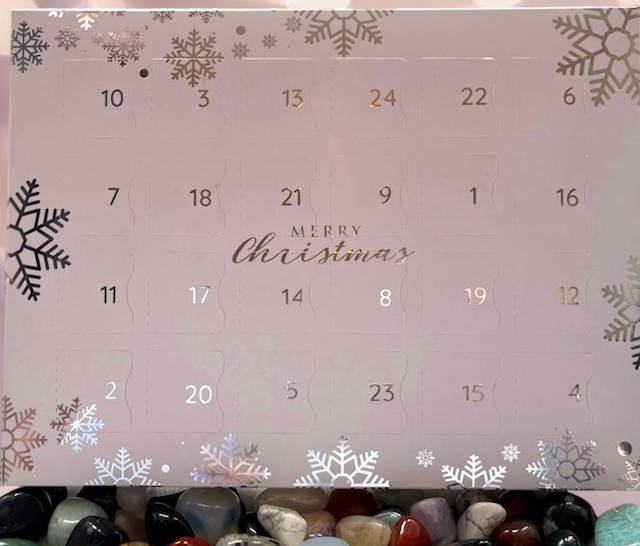 Glossybox Freeze the Moment
For those teens who love a beauty surprise Glossybox offers a stunning advent calendar full of skin and hair care products, including 14 full size items. At £80 it's at the top end of the range (see below for more affordable beauty calendars) but for a confirmed fan of quality skincare it won't fail to delight. It's also really pretty to wake up to every morning!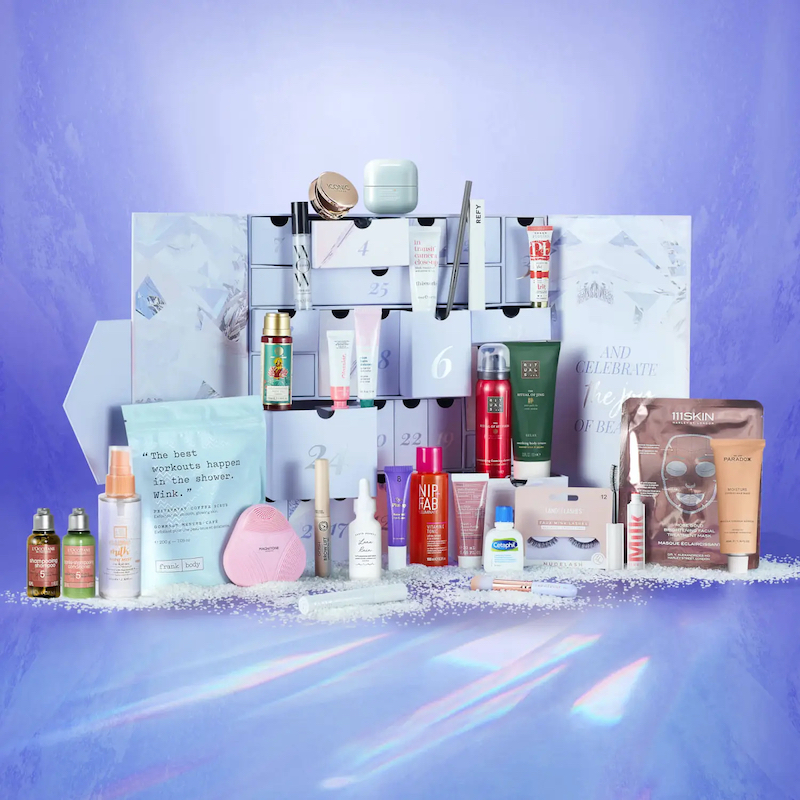 Sephora advent calendar
If you have a teenager and you've set foot outside of the UK you will know about Sephora. The boys in our family groan when we spot a Sephora shop on holiday in France, because they know they're going to have to find something to occupy themselves with for a good hour. Put simply, teens love Sephora. It's been hard to get in the UK until recently but now there's a UK shop, and what's more, an advent calendar filled with mini treats from the brand. Your daughter will love you every morning in December! Sephora advent calendar £49.99.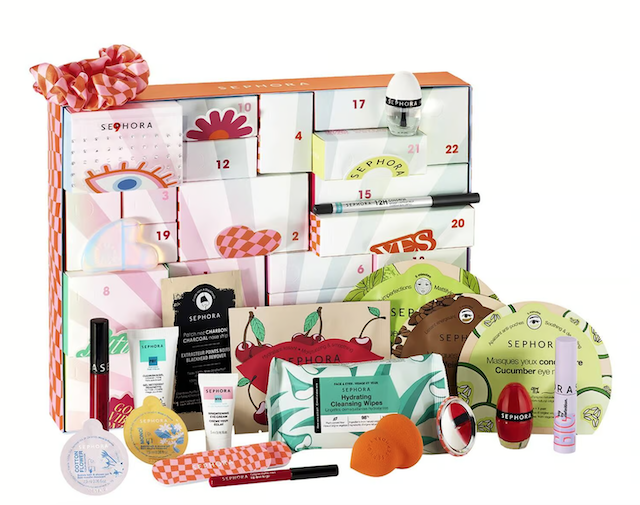 Lindor advent calendar
Ok I know I said non-chocolate, but Lindor isn't really chocolate, it's luxury, right? This is arguably the best chocolate advent calendar for teenagers – it incorporates the simple classic chocolate calendar, and the gorgeous luxury of Lindor truffles. This calendar includes 24 truffles, with flavours ranging from classic milk chocolate to salted caramel. The perfect advent calendar for a teenager who enjoys a little bit of luxury! Lindor advent calendar £21.95.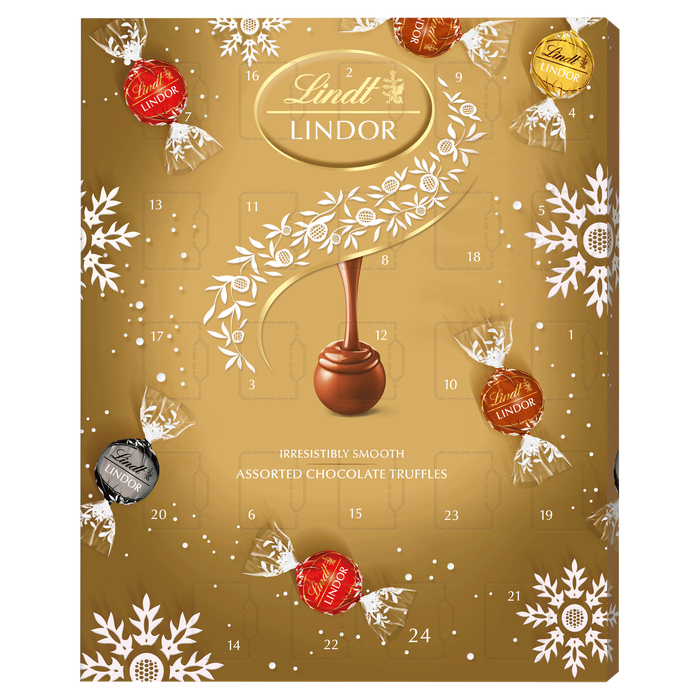 Yankee Candles
24 deliciously scented Yankee Candles are sure to be a hit with any teenager this Christmas! This calendar offers a mixture of tea lights and glass-jar candles, with gorgeously Christmassy scents such as Snowflake Kisses, and Christmas Cookie. It creates a lovely, magical feel in the run up to Christmas for the perfect gift for teenagers this year. Yankee Candle advent book £49.99.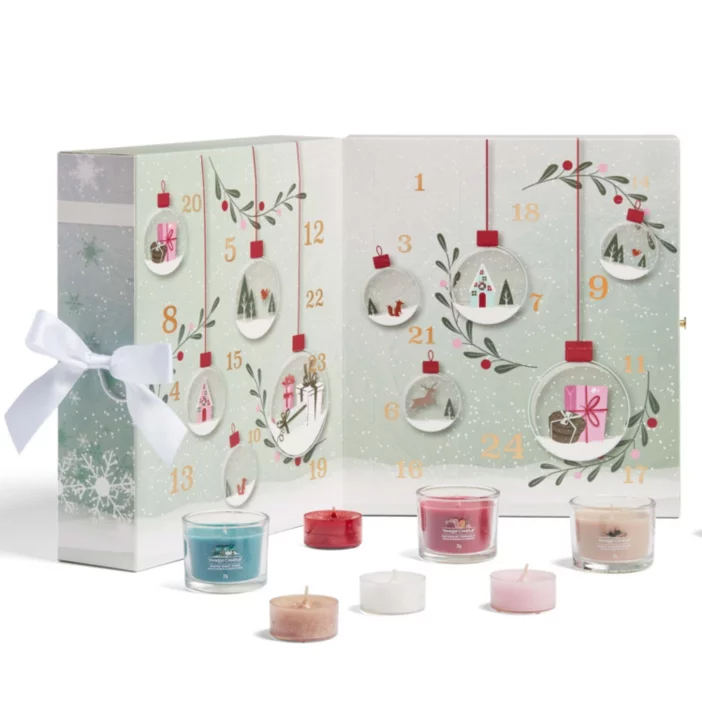 Joe & Sephs popcorn advent calendar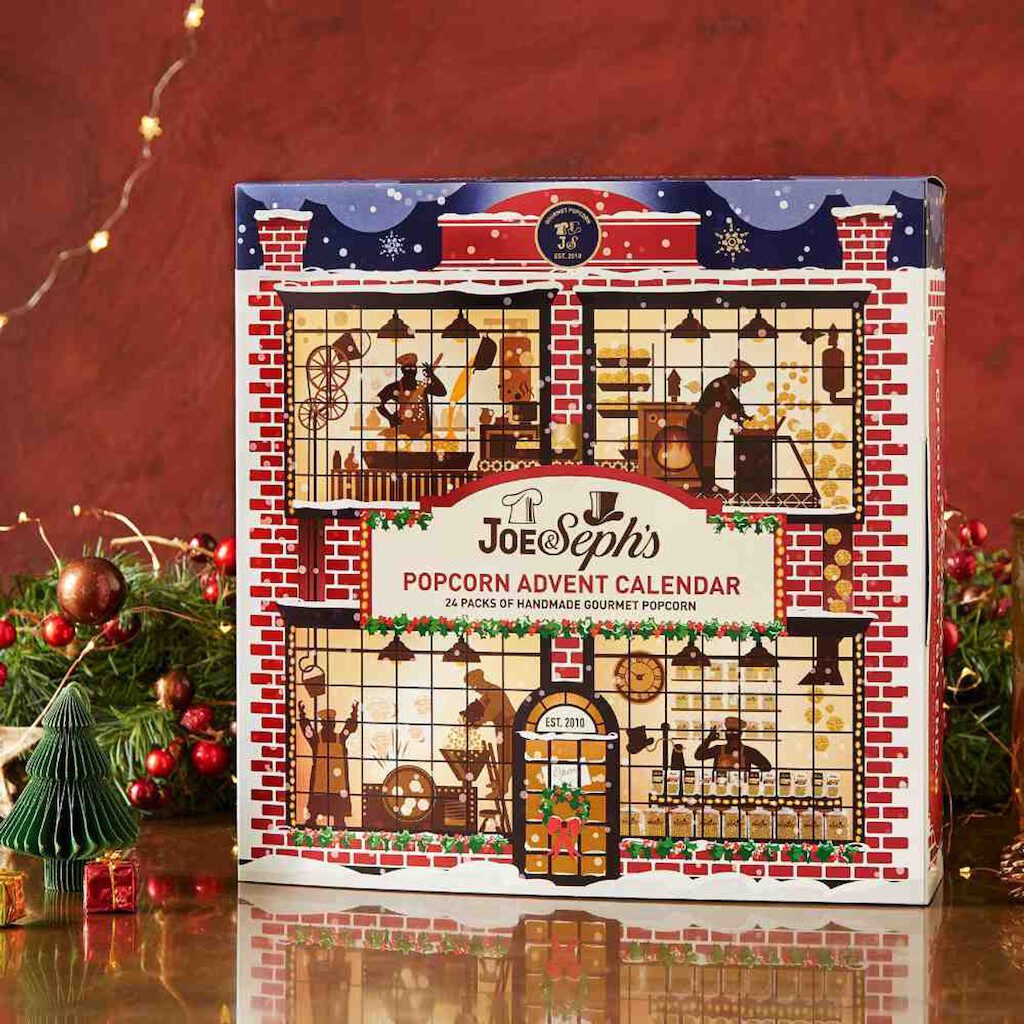 I've often found it really difficult to find a good advent calendar for my son. There are a multitude of options for teen girls who love perfume, candles, makeup or bath treats, but my son doesn't enjoy those, so finding a calendar of equivalent interest for him has been hard. That's why I love some of the non-chocolate advent calendars that contain snacks. Most teens are constantly interested in snacks, and this set of 24 popcorn treats is a great advent calendar for teen boys. Available from Menkind at £25.00.
Advent calendars with crisps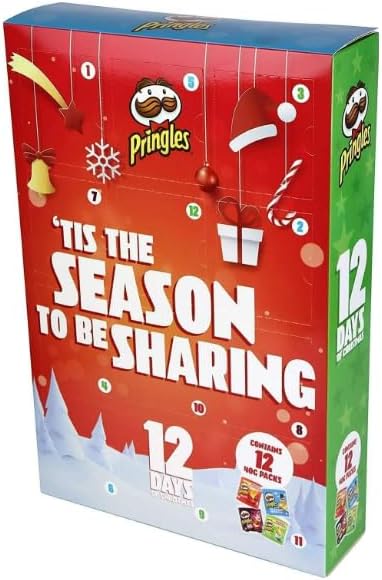 If popcorn's not their thing why not kill two birds with one stone by buying your teenager an advent calendar filled with savoury snacks instead? The Snaffling Pig Co has created a selection of their differently flavoured pork scratchings in a calendar – guaranteed to go down well with your teen, and the perfect addition to their packed lunch every morning! Or if they prefer, you can even get a calendar filled with Pringles ( which, as most mums of teens know, is the staple snack of all teenagers. Snaffling Pig Co advent calendar, £23.99; Pringles advent calendar £21.99.
Christmas socks
Who doesn't love a pair of Christmas socks? Most teenagers are happy to let go of a little bit of street cred for the sake of festive socks, and they will love this box of 25 fun novelty socks from Sock Shop. The bamboo socks are high quality and kind to skin too, so your teen will love to wear them. Sock Shop Christmas sock calendar £79.99.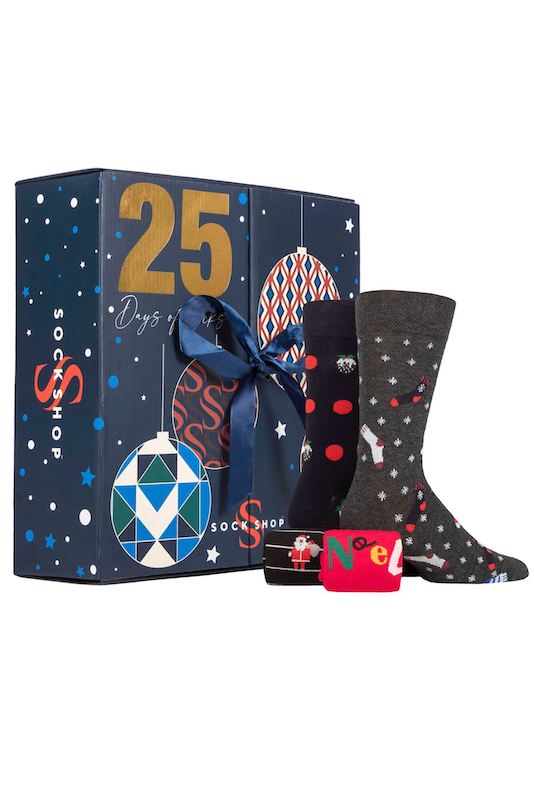 LEGO Guardians of the Galaxy
A LEGO advent calendar is a classic choice for all ages- it means that by the end of December, you can create an entire LEGO scene from your calendar! This particular calendar offers minifigures, accessories, and scenes from Marvel's The Guardians of the Galaxy, making it a perfect advent calendar for teenage superhero fans. It contains a whopping 268 pieces of LEGO, and up to 6 minifigures! Younger teenagers will love this exciting and fun advent calendar, and older fans will also thank you – you can never really go wrong with LEGO! Available from Amazon at £31.43.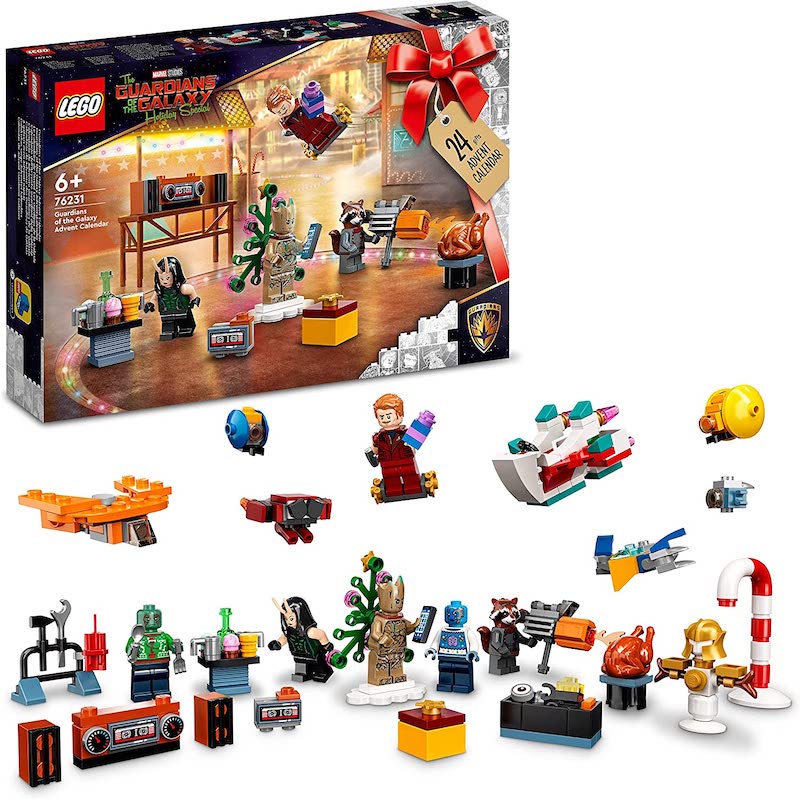 Funko Pop
This is another one for the teenage superhero fans! Funko Pop are offering a multitude of themed advent calendars, with unique Funko Pop figures for every day leading up to Christmas. The linked calendar is a Marvel Holiday calendar, with 24 unique Funko Pocket Pops of your favourite Marvel characters, each with a festive twist in aid of the holiday season. These are perfect to add to a collection of Funko Pops! £37.99.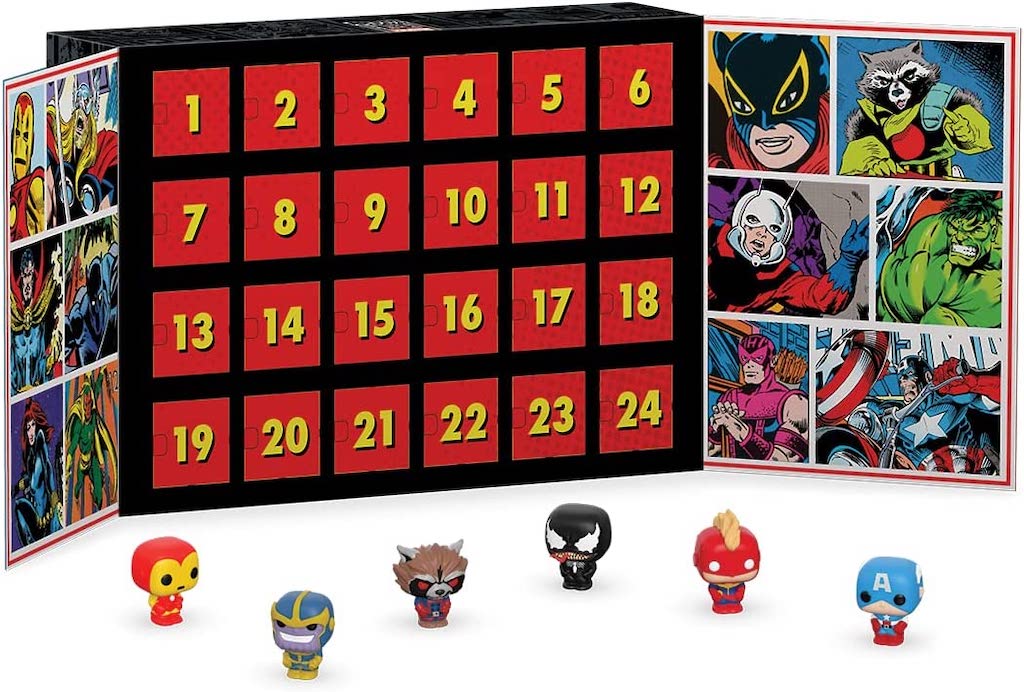 Rubber duck calendar
If your teenager loves a bath, they will enjoy adding a fun element every evening with a new quacky duck. A great option for younger children too, but teenagers still have a sense of humour, and adding one of these 24 funny ducks to their bath every night is guaranteed to raise a smile and appeal to their quirky side. Rubber duck advent calendar £16.99.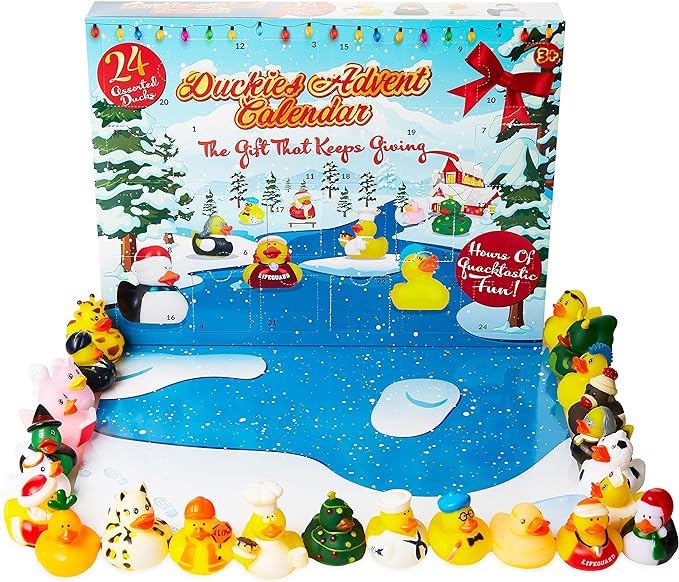 Hot chocolate calendar
With this amazing advent calendar for teenagers, you receive 24 packages of gourmet hot chocolate, with 8 different and unique flavours across the entire calendar. This is a perfect choice for the cold Christmas season- your teenager will adore enjoying a nice, warm cup of delicious hot chocolate every single day leading up to the 25th!
There you go! The definitive list of the best advent calendars for teens guaranteed to make you a popular parent. And (almost) not a chocolate in sight! There's also a rather lovely idea here for a book themed advent calendar. Hot Chocolate advent calendar £24.99
Pin for later