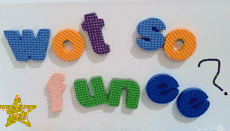 From the lips of the Bug…
I have an axe to grind with Mummy. You see, we're supposed to get £2 each every Saturday, but we forget to ask, or she forgets to pay, or we're out without money when we remind her. It's all very convenient…
She has promised to set up a Roosterbank or PKTMNY account for us so that money can be sent magically from her account to ours every week by pocket money fairies. I'm not exactly sure how I get it out of there to spend it, but I'm not fussy, if it's in my name it's mine and I'll cross that bridge when I've got the £315 I need for the Death Star.
In the meantime, I've been planning what to do with the coins in my Darth Vader money box, figuring out how to make extra money by selling my old toys (what? I'm sure a Bob the Builder vintage Scoop with sticking plaster on the broken bit will go for a mint on Ebay!), and getting my financial vocabulary sorted for the future.
Recent money-related observations:
"I've saved so much money that instead of buying a house when I'm older, I'm going to buy 200 Skylanders."
When discussing the fate of Han Solo Daddy said something about him having a Bounty on his head. Now I've seen Han Solo, and I know he's in big trouble, but as I pointed out:
"Han does not have a Bounty on his head, Daddy! Nor a Milky Way, nor a Mars Bar!"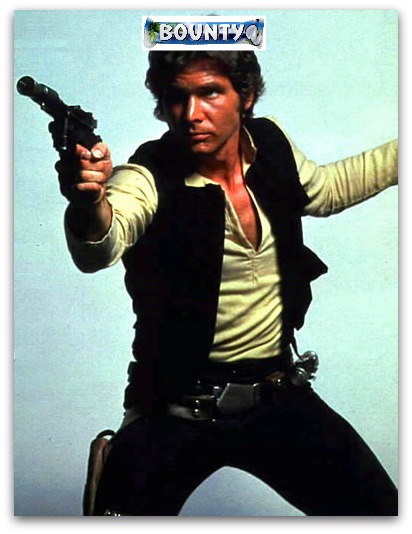 And finally, Daddy is always sniffing around mytoys and deciding that certain things don't get played with any more. He often mentions taking things to the charity shop. Well, I wasn't having that, and I told him so:
"The toys are staying Daddy, but I'll have a word with Mummy, and we'll take you to the charity shop!"
Mummy perked up at that suggestion so I'll keep you posted on what we get in exchange 😉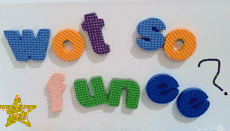 Now, if you have your own post to link this week, grab the badge code from the sidebar, and click the link below to enter your post – I can't wait to see what you have! It's not obligatory, but if you include a link back here in your own post, I'll return the favour with a tweet-out. If you're new here you can check out the Wot So Funee? main page for more info.