Recently my girl turned 11. There is some grace to a birthday celebration at this age. Gone are the full-scale parties for 25 with an entertainer and endless curly sandwiches that used to see me collapse into a glass of wine at the end. Now she just wants sleepovers with a few friends. Easy! They run it themselves, and all I have to do is order pizza.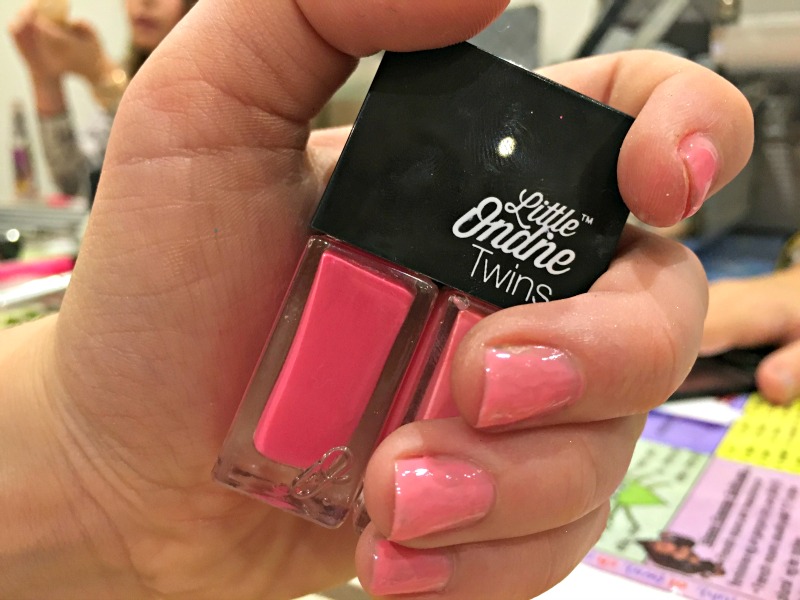 The hoard of make-up and tinctures that took up residence on my kitchen table was a sight to be believed. These 5 girls have more make up between them than I think I have ever owned in my life. And then there is the nail polish. Nail polish has been a bug-bear between GG and I since I was daft enough to buy her some when she was maybe 5. She can go weeks without touching it, but then seems to spend entire weekends painting, cleaning, and repainting her nails. Her room is impossible to walk into afterwards without my eyes watering, and we fight over spills on window ledges and once, even, her duvet cover.
The perfect stocking-filler
So I was delighted to discover Little Ondine. This is an odour free nail polish, made from natural ingredients, organic colourants, and water. Instead of damaging young nails, it actually hydrates them, and peels off without the need for harsh removers. It dries quickly, and has colours just as exciting as any standard nail polish.
Little Ondine sent us the Queen With a Crown Twin Set, Overnight Original and Morning Glory Original which gave the girls a mix of pinks, blues, shimmer and glitters to play with, and they all looked lovely on their nails. Beautifully presented, they came with alcohol wipes, which are needed to make sure the nails are perfectly clean, so that the polish will stick well. As well as being good for children, the polish is vegan, and fine to use in pregnancy.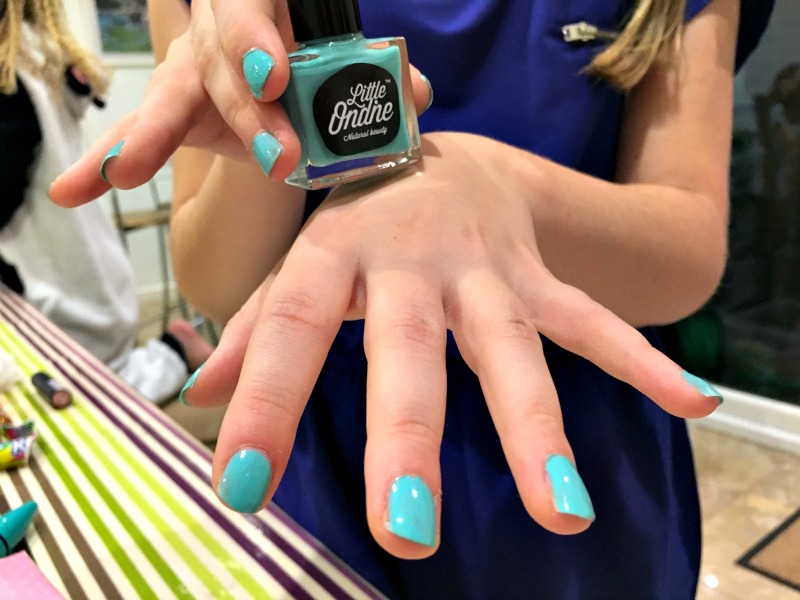 I was keen to let the girls experiment, and see if it really lived up to the website's promises. It did, and they spent a happy hour experimenting with different looks and layers, before peeling the polish away and starting again. Best of all, there was no smell whatsoever, and no messy stains anywhere. They'd make a really great stocking filler, and would keep them busy on Christmas morning with no need to worry about spills on the bed linen.
Now all I need is a face-pack remover for my sofa!
Little Ondine sent us 3 nail polish packs for the purposes of this review. All images and opinions are our own.