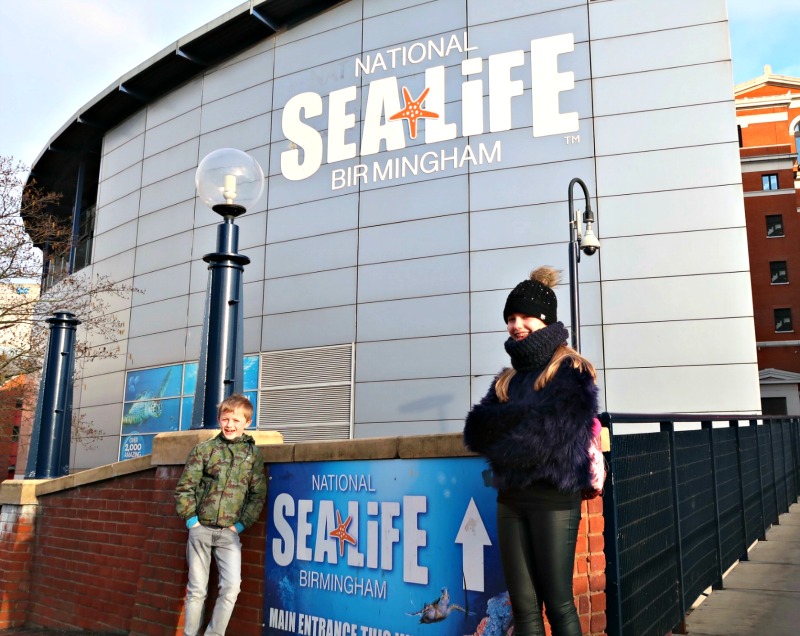 If you have teenagers, your chances of getting them off the sofa for anything other than a lift into town/to a mate's house/party are pretty slim a lot of the time. But once you've got them out, they do generally tend to have a reasonable time. One thing I've found that pleases both my children is a decent aquarium, and as we have a Merlin Annual Pass this year we're determined to make the most of our opportunities for days out as a family.
Reasons to visit Sea Life Birmingham with a Teen
1. It's cool!
I defy any teenager to not be excited by the fact that you can see sharks in a city centre. Sea Life Birmingham is home to Guitar, Nurse and Blacktip Reef sharks, and there's something quite spine-tingling about walking through a tunnel whilst the sharks swim above and around you!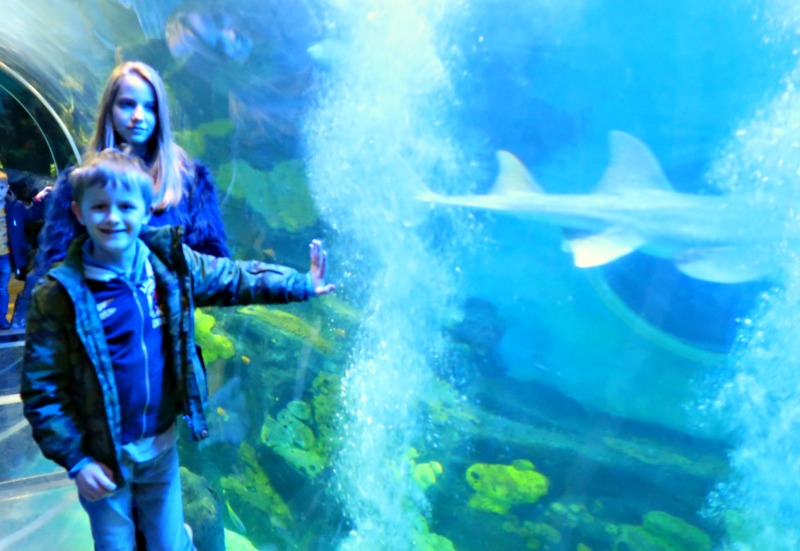 2. They will learn something
Sea Life have breeding programmes for creatures from shark right down to the tiny seahorse, and both my kids were fascinated by the facts they discovered as we walked around the centre. Who knew that jellyfish have been around for 500 million years, for example? We parents learned things too. As we moved through the aquarium, we spotted quirky little signs all designed to educate, including some conservation notes about the origins and the pointlessness of shark fin soup. My daughter is a fully sworn-in meat lover, but she has a real ethical streak, and Sea Life gave us plenty of prompts for some good family discussion. It's a great opportunity to learn more about what makes your teen tick.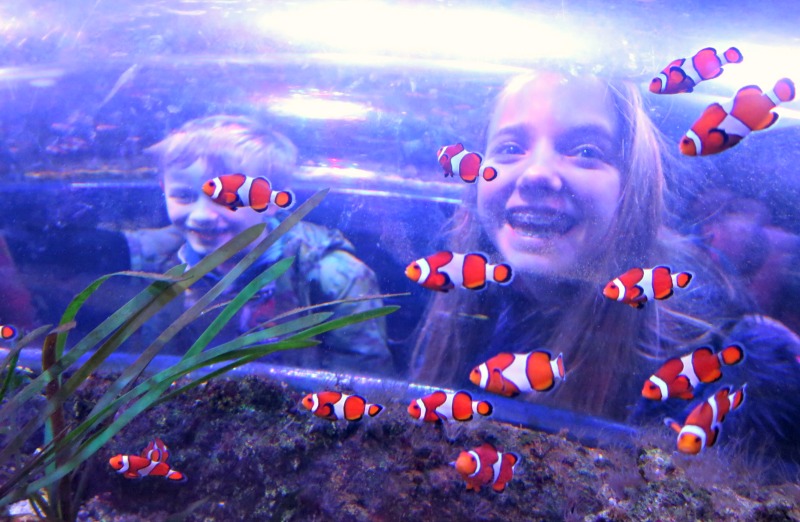 3. They'll have fun
You know when you take a teenager to a museum or an exhibit, and they're done in half an hour, never stopping for long at any of the exhibits? It's not like that at Sea Life. The first thing you see when you enter Sea Life Birmingham is the penguin enclosure. We were there for AGES! All the penguins are named, and tagged with coloured fin bands, so for starters we just had to find out which one was Porky!
4. They can get hands on
Sea Life is very interactive, with regular talks and feeding sessions about the animals. Feeding the rays is particularly rewarding as the creatures flock to 'wave' at their admirers, and you can even book ahead for VIP turtle feeding – I don't know a kid of any age who wouldn't enjoy that. And even if you're not there in time for a feeding session, everyone can have a chance to handle a starfish.
5. There's always something new
Sea Life constantly update their attraction,  with interesting initiatives happening all the time. From Easter Sea Life Birmingham will have a jellyfish feature that promises to be stunning to view.
6. Fish are fascinating
Honestly, we stood for ages just watching fish swim past, making up thoughts and ideas for them to carry around in their heads. These guys were actually there to see what WE looked like, in Evan's mind. They told him he was the coolest boy they'd seen all day, but that his mum looked a bit rough from an early slog through a snowstorm! Apparently…
7. Teens are just big kids deep down
I swear we spent as much time in the gift shop as we did in the exhibit…
And I had a hard job leaving without purchasing one of these!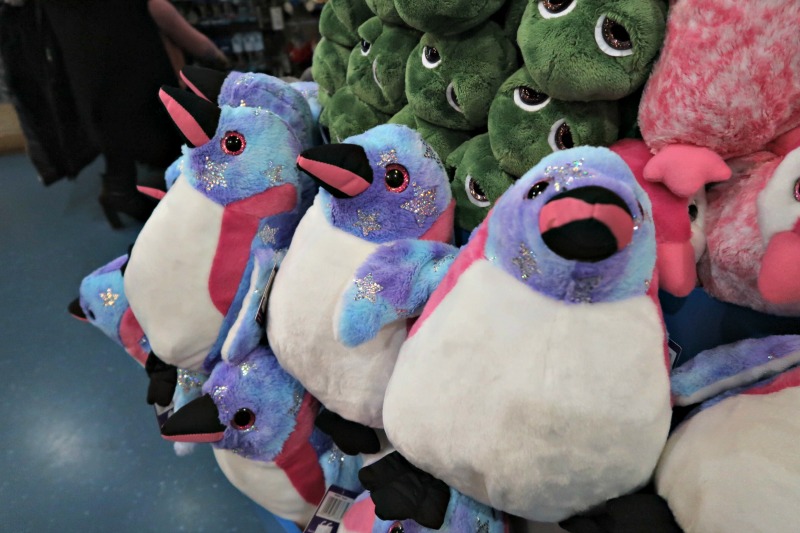 8. It's in Birmingham!
Sea Life is right in the heart of Birmingham, so however you're travelling, it's easy to get to. We used our Family and Friends railcard to take the train direct from Milton Keynes to Birmingham New Street, and it was just a short walk from there to Brindley Place, where Sea Life is located. The great thing about this? Loads of cool places to eat, including the always agreeable pizza brands and Wagamama.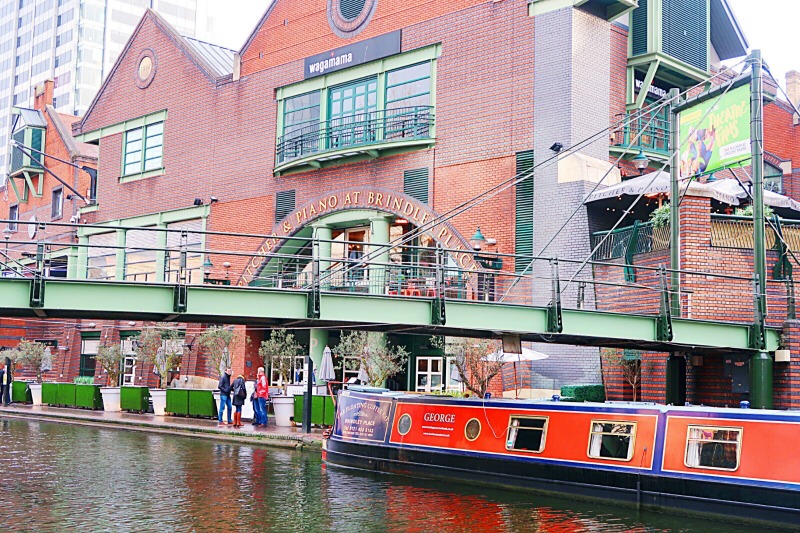 Plus, on the way back to the train station there's a New Look. And a Top Shop, an H&M, and… #TeenHeaven.
Oh, and by the way. We found Nemo…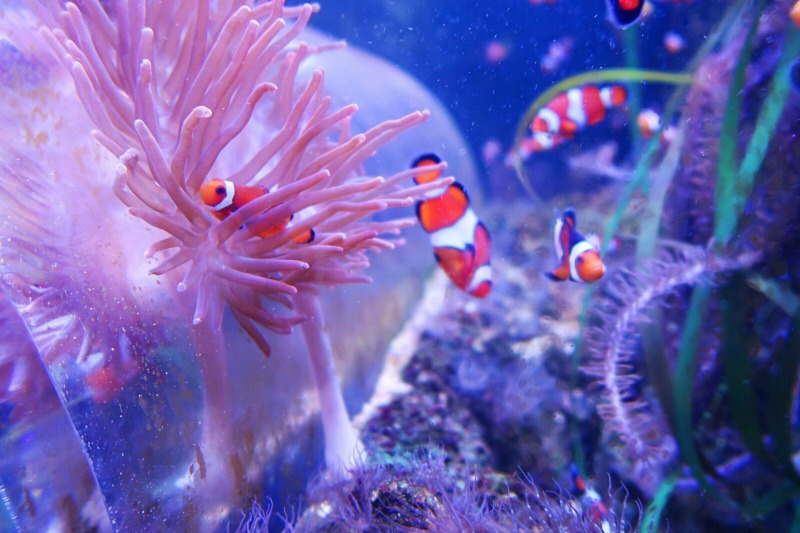 *The law requires me to declare third party partnerships at the top of any articles written in collaboration with a brand. However, I did not receive payment for this post, and all opinion, words, and imagery are my own.
* We are Merlin ambassadors for 2018. We've been given annual passes for the whole family, in return for reviews of attractions we visit. All opinion and imagery is our own. For more information visit the Merlin website.
More family days out