Oh yes I did. I did just wish you a merry Christmas. And I appreciate that with many of you just about to head off on your summer holidays, Christmas may not be top of your agenda right now. But it should be. Because I have an offer for you that you really don't want to miss.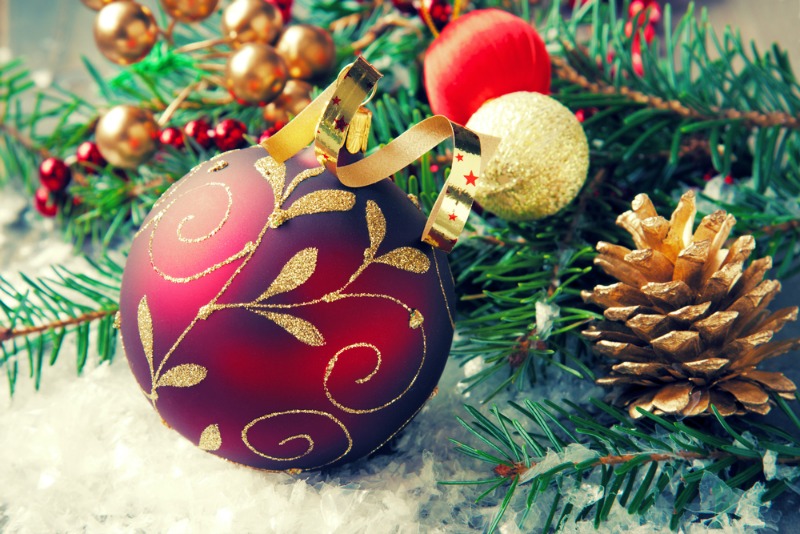 Christmas Tree Decoration image from Shutterstock
Christmas Tree stress
You know the romantic image you have of heading out a week before Christmas Eve together to choose your tree? That one special tree that is destined to be yours, that then won't fit in your car, so you have to buy a roof rack from the garden centre just so you can get it home? Or one of you decides to walk, trailing needles behind you as you drag your prize through gutters? So that when you get it home, your visions of mulled wine and carols with cheerful smiles has been totally obliterated by tree-induced stress?
Christmas Spirit image from Shutterstock
That's the one; it leaves you in the mood for a totally different kind of Christmas spirit…
It's time to order your Christmas Tree
Advertorial post – we were gifted our Pines and Needles Christmas tree and garland.
Or, you could avoid the disappointment by ordering your Christmas tree for delivery to your door. Last year we got ours from Pines and Needles – you can read about our experience here. It was one of the loveliest trees we've ever had, and it was wonderful to simply take delivery, unpack and start decorating.
Why buy from Pines and Needles?
Pines and needles grow all their own trees from saplings. They describe the growth of a Christmas tree as being a little unruly, and say that trees "left to their own devices will grow into weird and wonderful shapes." So they spend years carefully pruning their young trees to ensure they grow into the perfect shape for our Christmas day. It takes six to seven years for the trees to reach 6ft, and they are carefully tended throughout the whole process.
Pine and Needles also sell various additions to your festive greenery, including wreaths and garlands and decorations; if you're really pushed for time in the run-up to the holiday season, they'll even decorate your tree for you once they've delivered it!
Disclosure: we are being supplied with a Christmas tree in exchange for promoting this offer, and for our complimentary Christmas tree.