It's never easy to figure out what to get teenagers, is it? My two usually want the latest gaming console or iPhone, but they know that's not normally on the list of possibilities, so they're pretty good, and don't ask. But even if we do decide to upgrade them from previous models, as parents we still want them to spend just a little bit less time looking at screens, and possibly a bit more in the company of their mums and dads! So here's my updated list for 2023 of ideas for Christmas gifts for Teenagers. (You'll also find some suggestions that are still relevant from this post on Christmas presents for teens).
Ideas on Christmas gifts for teenagers in 2020
Disclosure/advertorial: some of these gift ideas for teens have been previously gifted to us by the brands, and some brands have paid me to mention them.
Teenage girl gift ideas
A PERSONALISED NECKLACE
Unique gifts for teenage girls always feel special, and my daughter was really pleased with this personalised necklace from Engravers Guild that we gave her for her birthday. The pretty rose gold (you can also get it in gold) disc is listed as an initial and date engraving, but we requested a word that means something to us. At £47.50 it's not a stocking filler, but it definitely works as something special Christmas gift for a teenage girl. £47.50.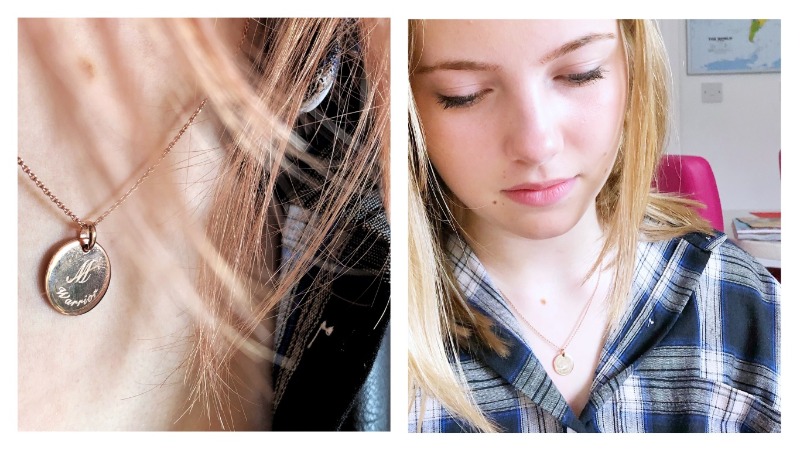 FENTY BEAUTY MAKEUP
Rhihanna's Fenty Beauty continues to be the most requested makeup gift by my daughter. Anything goes with this brand – last year it was the Profilt'r foundation – but there's been a specific wish for the Stunna liquid lip paint, which claims unrivalled staying power. I'm tempted by it myself, to be honest! It's an American brand, but Boots stock some colours in the UK. £22.00.
And if your teenager is really into beauty, take a look at this guide to gifts for beauty lovers.
COOL TOILETRIES FOR TEENS
What Christmas stocking would be complete without smellies? And where novelty bath mops and Christmas pud bath bombs might have been a fun choice for younger children, toiletries for teenagers have moved up a gear in recent years. My 14 year old daughter once said to me after we passed a group of the popular boys on in town "I swear 14 year old boys could go through a Monsoon and still come out smelling of Lynx Africa." And it's true – Lynx does seem to be the scent of choice for teen boys. BUT Lynx have also waded into the girls toiletries arena with some pretty cool toiletries gift sets. Take a look at these sets that include things like power banks, selfie lights, and shower speakers: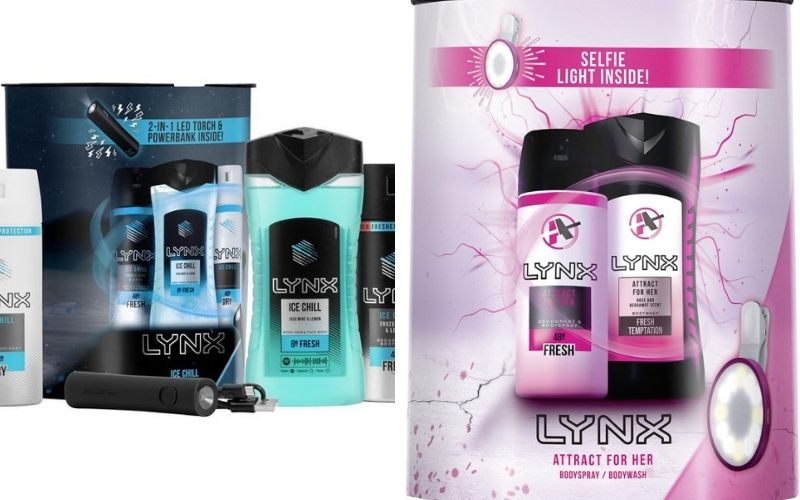 BAGS FOR BOOK LOVERS
If you have a book loving teenager – especially if they love classics – a faux leather 'book bag' will definitely go down well this Christmas. We visited Cambridge recently, and my daughter was very taken with the range of beautiful book-related bags in the Podarok gift shop there. Take a look, they're special. £50.00.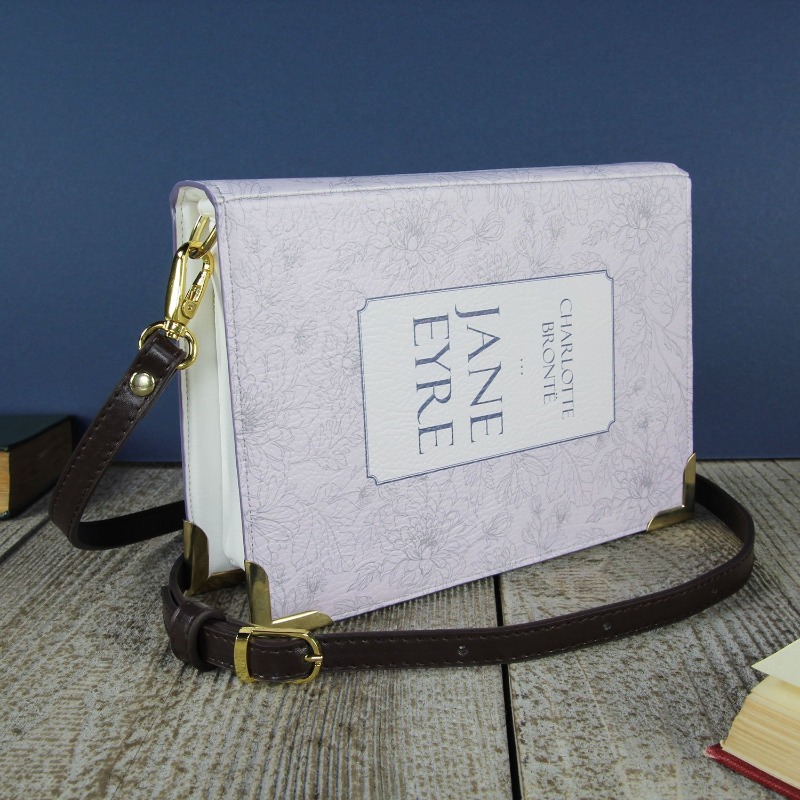 NAIL ART FOR TEENS
Teen girls who like to have glam nails over the holidays will love this set of press-on, hand-painted Christmas nails. They come with everything needed to create a professional look that lasts for a few days, and you can also order nail glue if your teenager wants to make them last that bit longer.
GIFTS FOR TEA-DRINKING TEENS
The teenage years are when our children start to develop different taste preferences, and will often consent to sharing a chat over a cuppa with their parents. My own daughter loves a posh herbal tea, so loves to get gifts from the Tea Lab. We discovered them at a food festival a few years ago now, and her staple these days is a supermarket lemon and ginger, but she still loves something special from Tea Lab as a treat now and then. From £10. 
GIFTS FOR FESTIVAL GOERS
I've included this in my gift guide for teens most years, because it's a winning stocking filler for younger teens or tweens, or for any teen girl planning to go to a festival next summer. Girls never really grow out of glitter, do they? You can buy face and hair glitter, and body jewels at Amazon. From £5.99.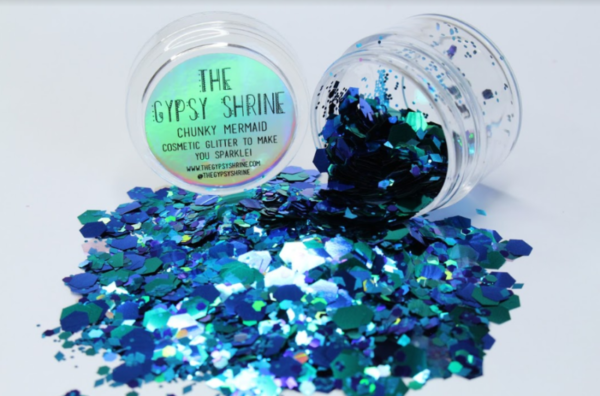 Cool Gifts for Teenage Boys
A SUBSCRIPTION BOX OF TREATS
There are a number of subscription boxes for teens, but what if you don't want to commit to a whole year? BOXD was put together by a mum who realised that no one had created a box of bespoke treats for teens, and decided to change that. The box we were gifted came for our daughter's birthday, but a closer look at the website showed me that there's just as much there for boys as there is for girls. That gets a massive thumbs up from me, as I always find it's more difficult to find Christmas presents for my teenage son than it is for my daughter. Everything on BOXD has been approved by a focus group of teens, so you can be confident they'll be pleased with their haul. From £41.00.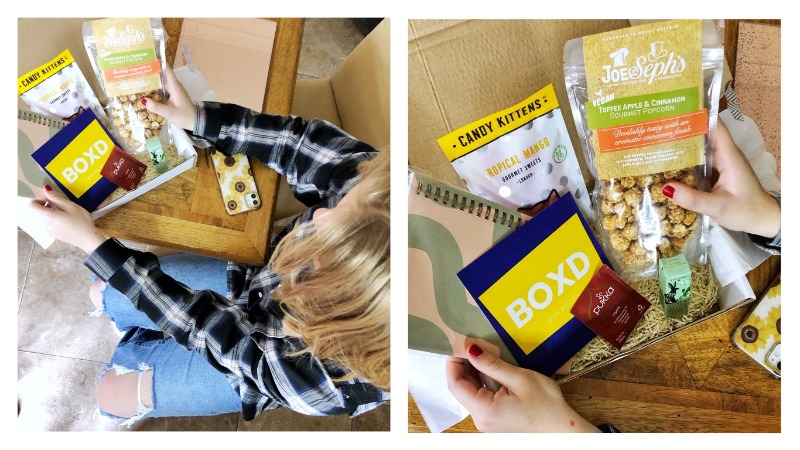 GIFTS FOR BOYS TURNING 17
We're not quite there yet, but I'm guessing that most teenagers turning 17 ask for driving lessons for their birthday. If yours has just passed their test, this "I'll drive" keyring from Equipp is the perfect stocking filler. Equipp have several more ideas for teen gifts – check out their Christmas gifts for teens post for more inspiration. £12.50.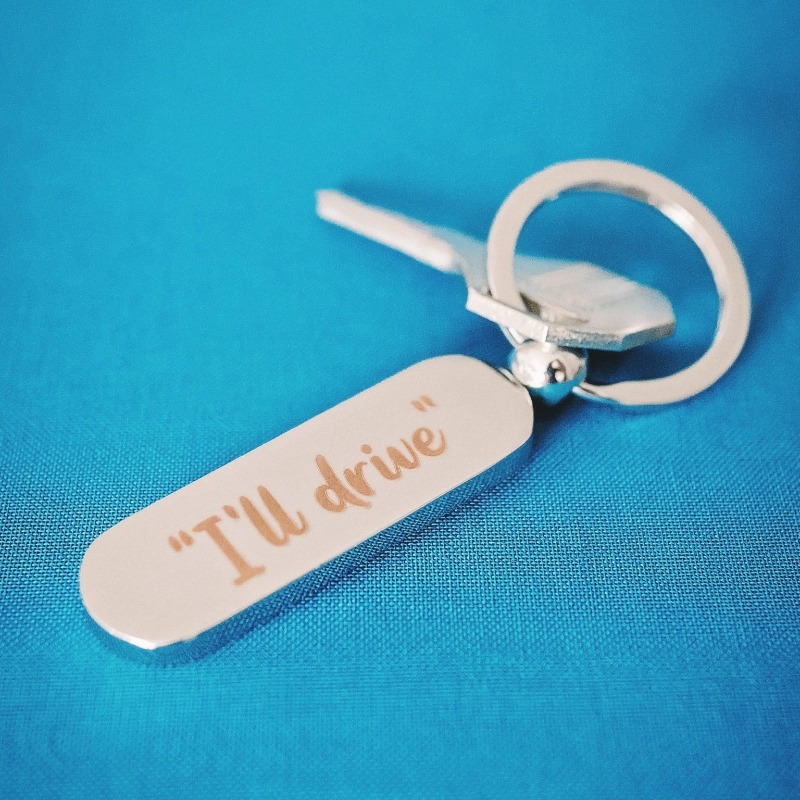 CLOTHES GIFTS FOR TEEN BOYS
Long gone are the days when a cool slogan or a cute motif on a t-shirt goes down well. Once they're past 12 it's all about the brands. But a colourblock t-shirt is always a welcome addition to a teen boy's wardrobe, even without the branding. I love this one from Ada and Alfred, and I'm confident my own teenager would wear it happily. £16.00.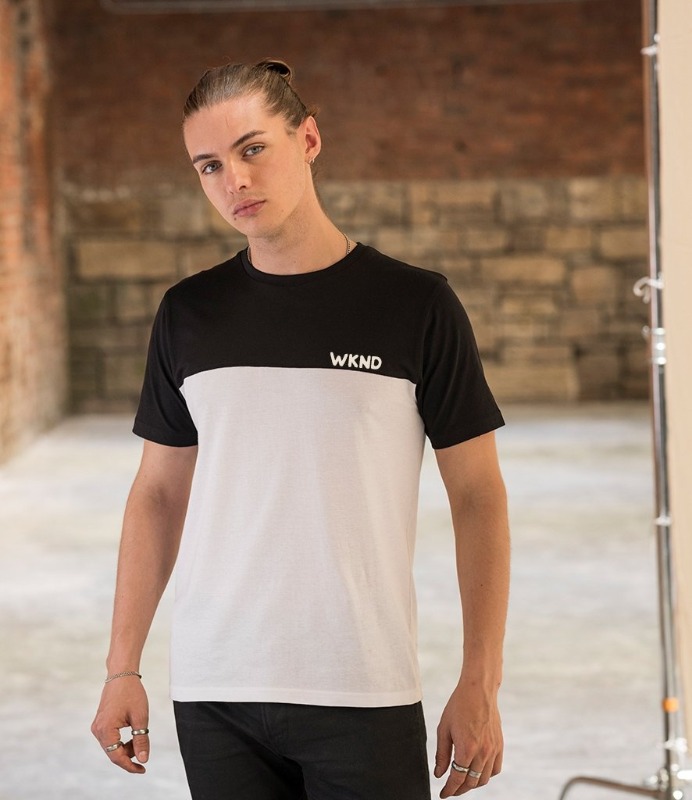 LGBTQ+ gifts for teens
I'd love to find some more ideas on Christmas gifts for teenagers that support minority groups, including LGBTQ+. I know this is super important to this generation of teens, and I want to be on board with that and learn from them. So far I've found this gorgeous collection of bespoke jewellery from KelZo Jewellery – they'll even create something from your own brief. From £7.00.
Some of these gift ideas have come from a curated list of bloggers who run their own small businesses. The original list was created by Becky from A Beautiful Space. You can see her full list of Christmas gift ideas here – there's lots for younger kids and adults too, and it's a great way to support a small business this Christmas.
Gifts for all teenagers
GIVE THE FINGER CANDLE
Depending on your teenager, you might get a "that's cool" or a "that's so uncool" about this gift. But if you get the latter it will only be because you bought it for them, and you're their mum. That's the bit that's not cool. Secretly, they will love it. Middle finger candle £39.99.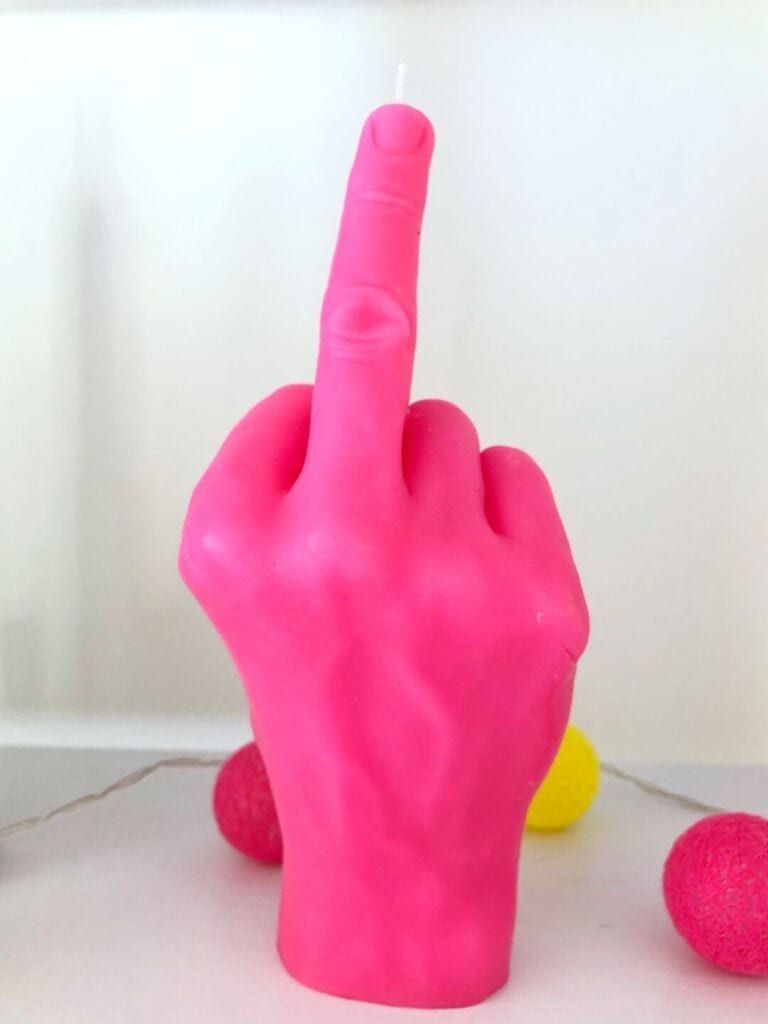 HANDY STOCKING FILLERS FOR TEENS
Smart Screen is a revolutionary, high-end quality cleaning cloth designed to keep your phone, tablet or any other devices looking brand new. With antibacterial Silver Ion agent introduced into the weave process, the Smart Screen remains effective for up to 15 washes. This premium cloth is heavier than most microfibre glass cleaning cloths, making it far easier to handle. It's small enough to fit in a pocket pouch yet opens into a generous-sized square, available in a range of different colours. £11.50.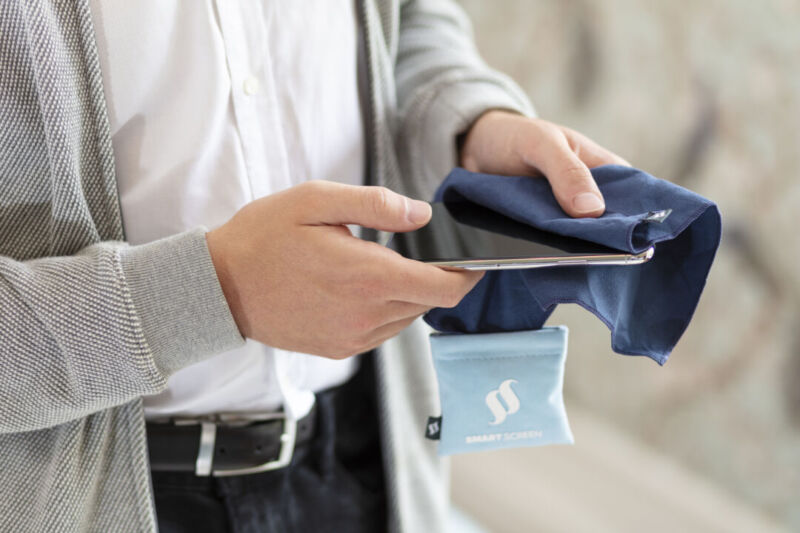 Who doesn't love a pair of socks in their stocking on Christmas morning? I feature Chatty Feet in all my gift guides because they have something just a little bit different to the average novelty sock design. There are lots of designs that are perfect for young art or music lovers, and there have been some fun new additions over the years. For space mad teens how about Mae Jemisox, or budding architects might know the work of Leg Corbusier! Both pictured below, price £9.00.
GIFTS FOR OLDER TEENS
Older teenagers can be especially difficult to find inspiration for when it comes to Christmas gifts, so I'm adding in an alcohol-themed idea (although there are plenty of non-alcoholic drinks teens can enjoy). This book from internet sensation makemeacocktail.com is full of fabulous ideas to make cocktails over the Christmas period and beyond. And those over the legal drinking age will definitely appreciate where it came from, after a viral TikTok mentioned one of their recipes.
Try a mug of steaming Mulled Pear & Cranberry Punch, make a toast with a clink of two Limoncello
Sparkles or a grab blanket and snuggle up with a Winter Whiskey Sour. Make Me A Cocktail At Christmas is their third book and would make a great stocking filler (I might even buy it for myself!)

And if alcohol is not their thing, I bet chocolate is. If you've ever wondered if the Hotel Chocolat Velvetiser is worth it take a look at this review post to find out everything you need to know.
Vintage jewellery is another idea as a special gift for the older teenager, or to mark a particular big day for them. A chunky cocktail ring always goes down well, or for your son maybe a pair of vintage cufflinks?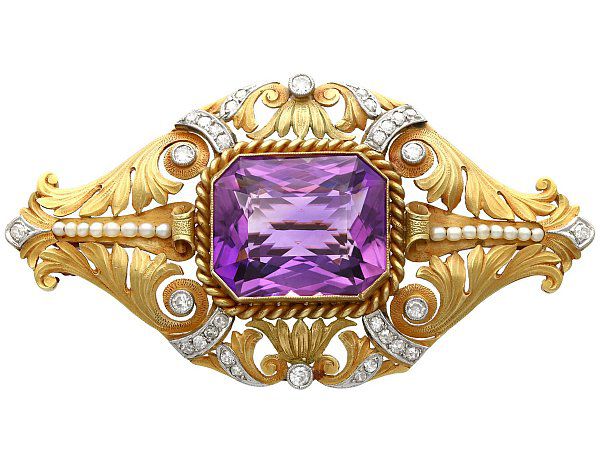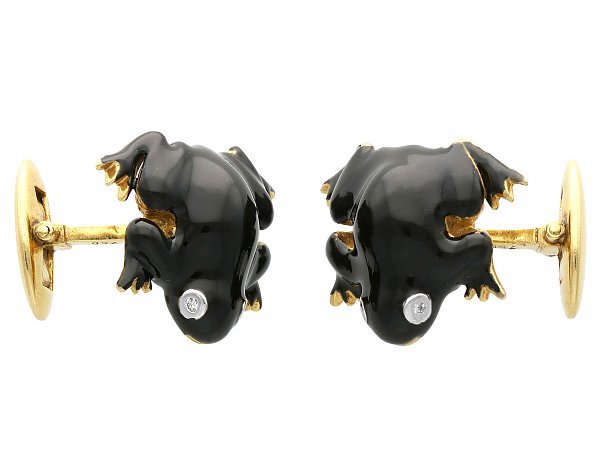 Do you have any other ideas on Christmas gifts for teenagers? I'd love to include them here if you do – comment below.