Do you still give your teenager a stocking at Christmas? Now my kids are teenagers I've gently suggested that they're too old for Christmas stockings, but they are having none of it! It gets hard finding stocking fillers for teenagers though so I've put together a list of 147 ideas for teenage stocking fillers guaranteed to make their Christmas morning special.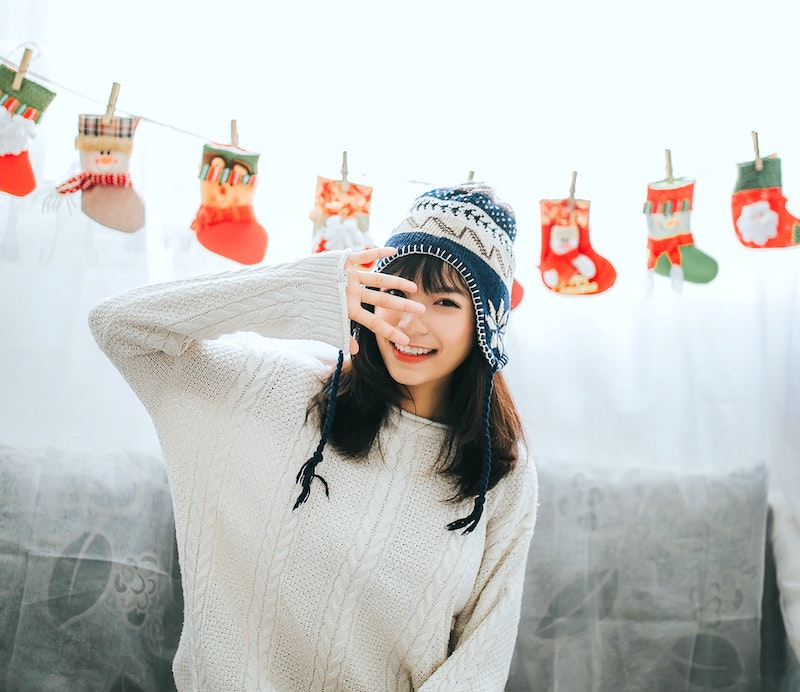 Brilliant ideas for Christmas stocking fillers for teenagers
I've never had a problem finding small Christmassy gifts for teen girls, with jewellery and makeup items frequently at the top of my daughter's list. But I've always found it's especially difficult to come up with stocking filler ideas for teenage boys, so I've made a point of searching for gifts that teen boys will appreciate, to save you the mental energy of trying to match numbers if you have a daughter as well as a son.
Sometimes the best teenage stocking fillers are those that cause a giggle, so you'll find plenty of retro or silly ideas in this list that will end up being the focal point of the day for the whole family.
There's also a mix of cheap stocking fillers and some more costly items that you could pop in to really make their Christmas morning special.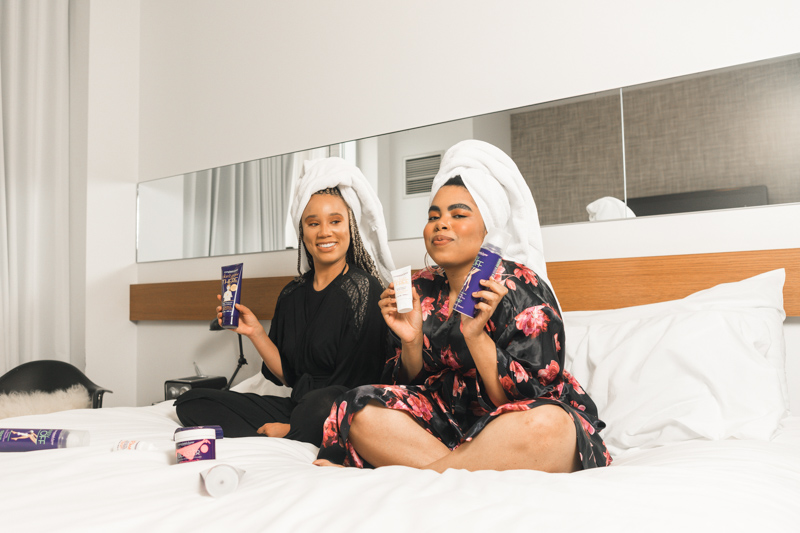 (Post contains affiliate links – this means if you use my link I may receive a small commission. There is no additional cost to you, and it helps me earn a living so I can keep sharing free content with my readers. Thank you!)
147 Ideas for teenage stocking fillers
Jewellery – most teens love a new trinket, even the boys. Take a look at this post on gifts for teenage boys for some ideas
Homemade vouchers: this can be for anything you know they love – a massage, their favourite pizza, breakfast in bed – to be used whenever they want
A Chore Pass voucher (lets them get out of their housework for one week)
Loaded Starbucks card
Chocolate Santa – because they still like to believe, even if they don't believe
Chocolate coins
Sugar mouse – remember yours? Tell them it's retro and they'll love it
Candy cane
Notepad
Novelty pen/pencil
Fountain pen and coloured ink cartridges
Glue sticks – my kids are always in need of these. You can even get coloured glue sticks for extra fun
Acrylic paint tubes if they're studying Art
Woolly hat and mittens
Football grip gloves or touchscreen gloves
A buff (if you know, you know…)
Pants – although nowadays they want Calvin Klein or Victoria's Secret, not supermarket!
Tights – don't make the mistake of sparkly, apparently they itch! Fishnets are popular right now, and I know my daughter would appreciate a good supply of opaque black given she ladders so many at school!
Anything from Neon Sheep, Rex London, Flying Tiger or Skinny Dip – the classic shops for stocking fillers for teenagers
Socks (see pants, and add Sock Shop for socks)
Wallet or coin purse
Magic Eraser for cleaning marks off trainers
Tony's Chocoloney – it's the best!
Lip balm – no stocking fillers list would be complete without it
Tissue pack
Cookie mix
Hand cream (get Working Hands if your boys think hand cream is too feminine – it saves my poor hands every winter)
Hairbrush
Mobile phone case
Phone screen protector
Pop socket – if you don't know what this is you're missing out. Mine broke recently (after a few years use) and my phone is in danger without it!
Gorilla Pod (perfect for YouTube filming and hands-free FaceTime. I have two of these phone tripods and I don't know how I'd cope without them)
Novelty earbuds
Jumping beans – they may think they're too old, but secretly they love it!
Cat's Cradle
Slinky toy
Cinema card
Book or book voucher
Hand warmers
Hair ties
Christmas earrings
Cotton buds – if nothing else it will save your own supply running out so fast!
Shower cap
Eco-friendly makeup remover pads – these by Jojo Glow were gifted to us recently and my daughter now swears by them. She doesn't use any products on them, they just remove her makeup naturally and then go in the wash
52 Things to Do While You Poo (also good for Dads, I've found…)
Novelty toilet rolls
Mini box of their favourite Quality Street or Heroes (you can save the rest for yourself!)
Facepacks
Bath bombs
Deoderant
Face cream – we were recently gifted the SKWAD range, which are fun colours and feel lovely to use
Spot cream
Body Shop peppermint foot cream – I remember getting this in my own stocking! That's how long it's been going.
Toothbrush
Hair treatment masks
Hair gel
Hair volumiser
Semi-permanent hair dye or chalks. We love Bleach London and it's perfect for school holidays as it lasts 3-10 washes
Slipper socks
Fairy lights
Mini lava lamp
Liquid timer sensory toys (I still can't resist these so as cheap stocking fillers go they're a big hit)
Magazine
Grown up colouring book
Sharpies
Sudoku puzzle book
Whoopee cushion (my husband still likes these so it's definitely a good stocking filler for teenage boys
Car accessories – personalised keyring, screen wipes, de-icer, air freshener, phone mount, etc.
Scented or sparkly hand sanitiser
Hot chocolate spoons
Hot chocolate bombe (these ones are vegan too!)
Mug cake mix in a mug
Travel mug
Water bottle
Willy Wonka chocolate bars
Cuddly toy – they might groan but they still love it
Subway/Nandos/Greggs voucher
The latest Christmas limited edition pack of biscuits/cake bars
Lush Snow Fairy body spray or shaving soap
Razors
Fake tan
Body Shop perfume oils
Nail polish or conditioning oil
Nail stickers or false nails
Stick on nail jewels
Magnetic eyelashes
Trick yoyo
Silly string (if you can cope with the mess afterwards!)
Party poppers
Favourite mini cereal packs – I used to like the Sugar Puffs that came in Kelloggs' multipacks
Stress ball
Fidget spinners
Playdoh (go on, admit it – you still love the smell too…)
Slime
Bouncing putty
Rubik's Cube – it's amazing how many different cubes you can buy!
Juggling balls
Maze ball puzzle
Xbox or Playstation points card
Phone charger – where do they all disappear to?!
Power bank charger
Phone charger stickers to prevent inadvertent stealing!
Phone credit
Bike lights
Head torch
Christmas mug
Bauble for the tree
Scarf
Fluffy socks
LED strip lights to stick on their bedroom shelves
Lottery ticket
Scratchcard
Candles (mini Yankee candles are a favourite here)
Wax melts
Reed diffuser
Soap on a rope (retro if you're a child of the seventies!)
Favourite snacks – mini Pringles, popcorn, Pom Bears for nostalgia)
Bits of tat from your local pound shop – they may never get used but they raise a smile
American sweets – Nerds, Jolly Rancher, Reese's, Swedish Fish, etc.
Retro sweets – Foam shrimps, Double Dip and candy necklaces in a cellophane wrap
Diary
Address/birthday book
The latest cool lipstick (ours contained Fenty Beauty last year)
Makeup applicator sponge
Exfoliating gloves
Magic tricks
Miniature gin/liqueurs if they're old enough
Favourite cocktail in a tin (Piña Colada here)
Sanitary products
Stranger Things or Marvel/DC merchandise – mugs, socks, pens, notepads, postcards, etc.
Nail clippers
Tweezers
Card game – Monopoly Deal was a hit for us last year
Metal collapsible straws – perfect for an eco-conscious teen. They might also like this list of ethical, handmade, preloved and upcycled gift ideas.
This "I'll drive" keyring is a brilliant stocking filler for a 17 year old who's just learning to drive, and makers Equipp have shared a special discount code for my readers – use TEENAGEKICKS10 for 10% of any of their lovely gifts for teenagers.
Merry Christmas everybody! What did I miss? Let me know if you have more ideas for stocking fillers for teenagers in the comments below.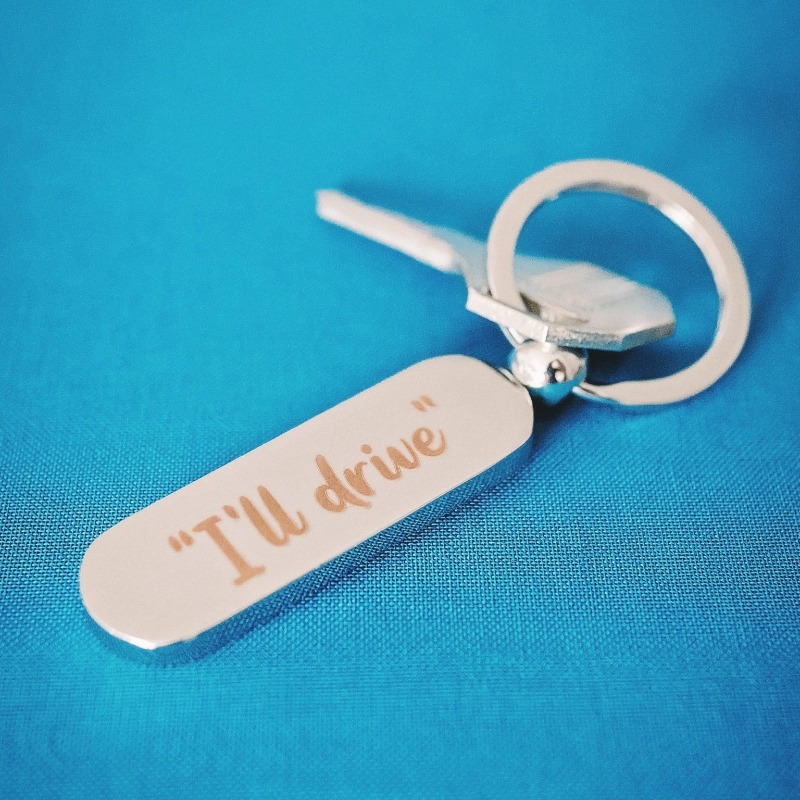 More Christmas for teenagers ideas:
Did you know, teenagers like advent calendars too! For the best ones this year for teens check this post.
And if you've overdone it on the stocking gifts here are some tips on how to save time on the wrapping!
THANK YOU FOR READING
If you've enjoyed this post and found it useful here are some ways you can say thanks and support Actually Mummy:
Click here to buy me a virtual coffee.
Join our Teenage Kicks Facebook group which includes lots of advice and support for parents of teenagers. You can post your own problems and advice here too.
Click here to leave a review of the Teenage Kicks podcast.
Click here to sign up to our newsletter packed with tips, ideas and support for parents of teens.
Share this post with your friends.