When you're living with a teenager there's a lot of debate. That's a good thing. Young people in 2020 are massively well-informed, and for the most part pretty thoughtful about what's going on in the world. When you talk current events with them, you will get hugely impassioned conversations – sometimes rants – from your young person, but if you persist, and hold your frustrations sometimes, it's so worth it. Teenagers can be idealistic, but these conversations are a wonderful opportunity for them to explore what they really think, understand their parents as adults rather than Mum and Dad, and ultimately to teach us what life means now, in their generation.
Since George Floyd's murder I've felt it's vital for me to encourage my kids to really try to understand racial injustice as a white teenager, so I've been on the hunt for things I think teens would enjoy on TV that will help them understand all the facets of racism and social injustice. Not surprisingly, there are lots of films about racism streaming on most platforms right now, as well as adaptations of YA books that relate to the black lives matters movement. Here are some of the best I've found for young people.
Things for teens to watch about racial injustice
There are hundreds of articles, TED talks, podcasts and books about race for teenagers to consume. But if your own child is more of a TV binger (and what teenager hasn't struggled to find things to do that don't involve screens and a sofa? ) they might prefer to get their learning on racism from films and TV series about the history of racial injustice. Here are eight films and TV shows we've watched that we think would resonate with teens interested in racial equality right now.
Disclosure: some links in this post are affiliate links. If you make a purchase by following my links I may earn a small commission. The price to you is unaffected and I do not retain any personal details.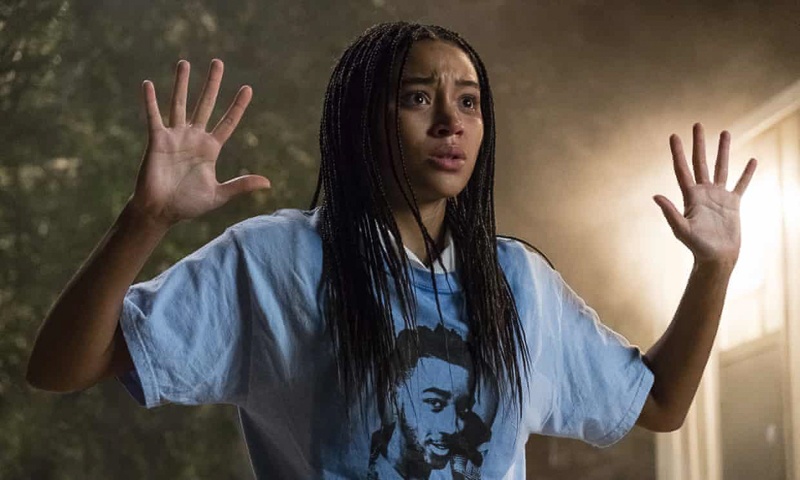 The Hate U Give
We first came to this in the book version, and I'd recommend any child over the age of 11 or 12 to read it. But for quicker consumption, and a brilliant watch, the film conveys perfectly the chasm between middle class white life and the poor black neighbourhoods of America. Starr Carter lives amongst her black family and friends, but attends a wealthy prep school where she is in a big minority. What's quite stark in today's context are the unintentional micro-aggressions of her school friends because of their unacknowledged white privilege.
I'd say this is one of the best films about racism for kids over 10, though it will appeal to any age above that. There's very little graphic violence, and the implications of living in a poor black community are very easy for young people to grasp.
Watch on Amazon Prime
Find more Best Sellers in Prime Video
.
Just Mercy
Telling the true story of Walter McMillian, who, with the help of young defense attorney Bryan Stevenson, appeals his murder conviction. Stevenson undertakes as a lawyer to work on behalf of those who were wrongly condemned, and gets embroiled in the inherent racism of the legal system.
Watch on Amazon Prime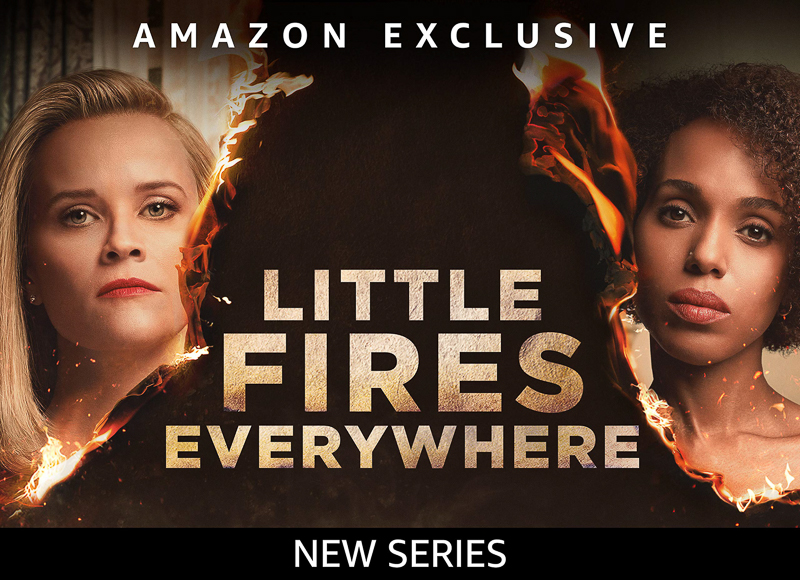 Little Fires Everywhere
Little Fires Everywhere by Celeste Ng was a big read in 2017, and has now been adapted for a drama series on our TV screens. It follows the story of Mia and her daughter Pearl, as they settle into a small home owned by a white middle class family in one of the most middle class towns you could ever imagine. I read the book only recently and saw white picket fences in my head every night, along with an uptight landlady intent on pulling apart a woman who had to work hard for every dollar.
What I didn't see was racism. Whilst the book never talks about Mia's and Pearl's ethnicity, in the TV adaptation they are black, and that very much brings a theme of racism and white supremacy into play between the two main characters. It's an addictive watch for parents and teenagers alike.
Watch on Amazon Prime.
When They See Us

I watched this alone and my heart broke. When They See Us tells the true story of five black American boys who were wrongly accused and convicted of the rape of a white woman jogger in Central Park, New York. The boys are as young as 14, but the systematic fixing of evidence and testimonials by the investigating detectives was as callous and cold as it was effective. These boys were eventually individually found not guilty of the crime, but not before spending as much as 10 years in prison. Watch for an understanding of how corrupt the American justice system is with respect to racial injustice.
Watch on Netflix

13th
As well as When They See Us, director Ava DuVernay also examines the U.S. prison system, and how how America's history of racial inequality drives the high rate of incarceration in the country. The story focuses on the 13th Amendment, which abolished slavery, but legally continued to allow "compulsory servitude' as a criminal punishment. This loophole allowed significant exploitation, which many argue is still in place today. 13th is quite hard-hitting, and as you'd imagine for a film looking at prison in America, it's graphic in places, so best recommended for older, mature teens.
Watch on Netflix

Hidden Figures
Hidden Figures is a wonderful watch, and one that you could definitely do as a family. It tells the true story of Katherine Johnson, Dorothy Vaughan and Mary Jackson, the brilliant African-American women who served as the brains behind one of the greatest NASA operations in history – the launch of astronaut John Glenn into orbit. The film shows how pivotal the work of these women and their peers was, and also the very real discrimination against them.
Rent on Amazon Prime

Harriet
Harriet Tubman was a slave who escapes and travels over 100 miles to safety, before undertaking a dangerous mission to liberate hundreds of slaves through the Underground Railroad. This is the true story of the heroic Harriet as she becomes an abolitionist and risks her life in the process.
Rent on Amazon Prime

Dear White People
Essentially a sitcom about college students, Dear White People is the type of Netflix series teenagers love to binge watch (put this on their list once they've finished Brooklyn 99 and they'll hardly even leave the sofa). Following a group of students at a prestigious Ivy League university, this is a tongue in cheek look at race relations among young people themselves.
Watch on Netflix
Edited to add
Readers have since suggested further watching for your teens on racial injustice and racism:
Invictus: Also worth a watch with your teens is Invictus, a 2009 biographical sports drama film directed by Clint Eastwood and starring Morgan Freeman and Matt Damon. The story is based on the events in South Africa before and during the 1995 Rugby World Cup, in which Nelson Mandela played a strong role.
Race: Another sports drama about the life of African-American athlete Jesse Owens, who won 4 gold medals at the 1936 Berlin olympic games.
What else would you recommend watching with teenagers to help educate families about racism and the Black Lives Matters movement?
If you'd like more ideas on what to watch as a family with teenagers, have a look at this list of TV shows recommended by parents.
THANK YOU FOR READING
If you've enjoyed this post and found it useful here are some ways you can say thanks and support Actually Mummy:
Click here to buy me a virtual coffee.
Join our Teenage Kicks Facebook group which includes lots of advice and support for parents of teenagers. You can post your own problems and advice here too.
Click here to leave a review of the Teenage Kicks podcast.
Click here to sign up to our newsletter packed with tips, ideas and support for parents of teens.
Share this post with your friends.