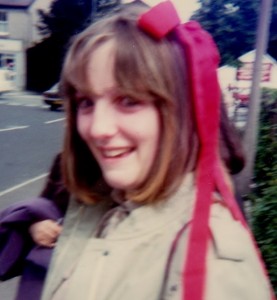 1983
Sixteen years old. I thought I knew it all. I had my O-levels under my belt (what is it with these flippin GCSE thingys anyway?) and I was leaving school – briefly. My 3 meter ribbon contained the signatures and kisses of all my 5th year peers (nowadays it would be year 10 – how weird is that?). I had signed the school heart-throb's shirt, lingering slightly longer than necessary. I was coming back for 6th form in 6 short weeks. So why the sobbing, heaving red-eyed tears?
End of an era: It was an emotional time. I imagine it still is for most 16 year olds – the climax of the first big set of exams, the first pressure on young shoulders, the end of childhood, and the start of what happens next. Old crushes left school for good; one became a bus driver, another worked the tills at Tesco, still another is now a millionaire – funny, he was the shortest, least charming, least physically attractive boy in my class, but his life has been a massive success. As I recall, his grades weren't as good as mine. Just goes to show, those first 16 years do not dictate what you will be. Remember that, my children.
Eighties perm
It was "de rigeur," the perm. I had thick, straight hair. My hairdresser complained about how much of it there was. (That has changed). There was not a hint of curl or body, just the kind of hair that today's girls crave and re-create with straightening irons. The Eighties required big hair, and so there was the perm. It's not a look I'm proud of. I also wonder why I wore my collar up, and what was with the hat?!
Suntans
Factor what? Whilst the first hint of sunshine in 2013 drives me to slather the faces of my offspring – despite their protestations – with factor 50, the Eighties saw me rejoicing in the fact that my Spanish apartment (language degree, I know) had a flat roof. The Andalucian heat bounced off the whitewashed walls, and onto our olive-oiled bodies, frying our skin. We looked awful. We loved it.
One of the boys
Pre-nineties, girl-power had not yet made it's mark. Girls at my University still balanced their intelligence and drive with their femininity and reserve. Me? I joined the rugby team. 3 points if you can figure out what position I played. It did me no favours, Girls didn't get me, and boys thought of me as one of the lads. It was fun, but I still have pain in my ripped shoulder 25 years later.
Special K was a diet food. I remember begging my Mum to buy Special K. I was enticed by the fun and flirty ads, I had puppy fat, and I wanted to be gorgeous.
Of course, she wouldn't hear of it, so I had to wait until I left home to try it for myself. I've always enjoyed it – it has a kind of malty satisfying taste that cornflakes fail to achieve for me. 30 years on, Special K have a new image. Gone is the mumsy couple, and in their place are sexy powerful women, with curves, and health. Special K also has a new recipe, although – and I'm being totally honest here – it tastes just the same to me, and as ever, it's delicious. My kids request it as often as they want Coco Pops, and my husband is wondering where on earth Special K yoghurty has gone – it's his favourite!
Some things have not changed. First, the ability to appreciate what an amazing body you have, when you're still in it. This is me, aged 18, in 1985. Only now, aged 46, can I see how gorgeous I was. I thought I was a bit flabby. I had never dieted, I was never allowed. I did not know how unecessary it was! I don't want this for my children. How can I make them see that healthy eating, exercise and a zest for life are all they need to look beautiful?
Second, looks run in families. I'm guessing that it is only by the fashion you will be able to tell which is me, and which my daughter 😉 (I still haven't forgiven my Mum for that nappy)!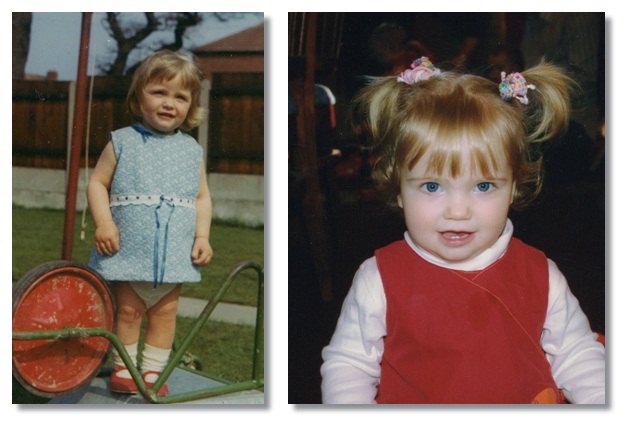 This post is for the BritMums/Special K "How I've changed Linky challenge." I did this post because I wanted to share something with my daughter and son. We were sent a free box of Special K, to add to those already in our cupboard. Needless to say it's all gone now.