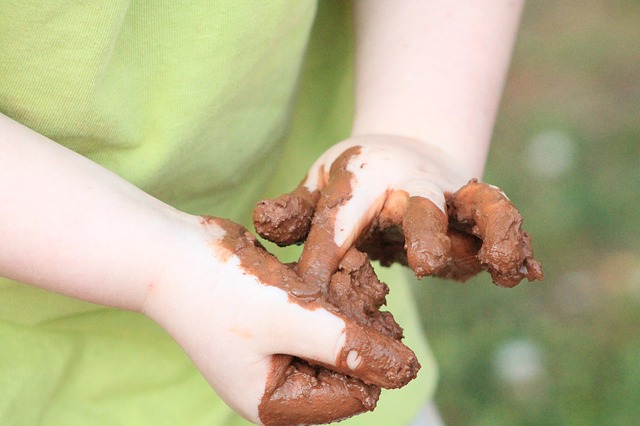 Are your children fond of telling tales to get themselves out of trouble? Do you love it, or does it wind you up? I myself am perfect, and never do anything wrong in my opinion, but if your children are forever telling tales, I have some really good news for you today.
What is Telling Tales?
We're working with M&S uniform today to bring you the outrageous excuses children come up with for getting their clothes dirty. All day long on Twitter, you can tweet their excuses using the #TellingTales tag. Why would you do this? Well, apart from the fact that we're all over there having a giggle at the kids' expense (or at the parent's expense, depending on how good the excuses are!), there's also the chance to win a personalised illustration of your tale, commissioned by one of 6 of the best British children's book illustrators.
Now, as I said, I'm not really one for getting my clothes in a mess, unless you count the holey tights after multiple collisions with the playground. There was however, one occasion when a brand new school dress got whiteboard pen on it. There it is! The collective gasp of a thousand mothers who all know that whiteboard pen does not come out! I knew this wouldn't go down well, so I told my Mum that someone else had been fiddling with a whiteboard pen next to me on the carpet, so that's how it must have happened. Sadly for me, that "someone" had managed to pen my initials onto my skirt. Amazing what fiddling with a pen will do, isn't it?!
Short on stories, I headed over to Facebook to quiz my contacts there. And what they came up with was MUCH funnier:
Helen, aged 14, came home covered in mud telling her mother she had fallen off her bike. Actually, she was drunk on sherry and had fallen in the brook. Her bike was still in the garden shed.
Kelly's kids have telling tales down to a fine art – here's what she had to say:
I was painting and the paint jumped onto my dress………the grass ran up my leg onto my socks and made them grumbly (grubby)….. It wasn't me, it was the scissors that cut my tie.
And no matter how many times Kirsty was grumbled at for not scraping the mud off her trainers after P.E. she always came home at the end of term with a bag full of mouldy clothes!
I'm pretty sure your kids can beat me for telling tales fun, so head over to Twitter and get started on the #TellingTales action. You have until 10am on Thursday 15 August to tweet your best excuses!
Disclosure: I was given £50 of school uniform in recompense for this post.
And, I'm delighted to say that my blog was selected as a featured pinner on the Monday Parenting Pin-It Party! Head over there to find out more.
Update: the competition has now closed, and the winning entries can be seen on the Telling Tales page of the M&S website. There were some really sweet entries and the illustrations are fabulous!