*This post contains sensitive information, which some readers may find distressing
Every parent I know worries about bullying, and especially cyberbullying. The dangers of the internet to our teenagers are widely highlighted by the media, and it's natural for us to fear the worst. The reality is that the worst happens to only a very few teens, but when it does, it sparks much-needed conversations about how we prevent it happening again. In this post, author Katie Kuperman shares the story of a 15 year old girl who died by suicide from bullying so relentless it felt overwhelming. I'm sharing it because the message is one to teenagers and their parents that suicide is preventable.
The only way out
She was just a 15 year old girl.
Her life ought to have been characterized by new friendships, social gatherings, self-discovery, the formation of lifelong dreams, late-night phone chats with besties and the kind of joy and excitement that can only form inside a beautifully innocent early teen.
But that's not how we can describe Amanda Todd's life. As a matter of fact, in her flashcard YouTube video that took the world by storm, she personally defined her life as one of "struggling, bullying, suicide, self-harm".
Amanda Todd's story
In 7th grade (year 8 in the UK), Amanda Todd, a girl from British Columbia, Canada, made the mistake of "flashing" someone on webcam during an online chat. It just so happens that her one moment's lapse in judgment would haunt her for the rest of her short life. The man used the photo against Amanda, blackmailing her into inappropriate sexual exploitation through the computer. Her photo was disseminated to everyone she knew and Amanda quickly became the subject of humiliation throughout her school and town.
This catapulted her into anxiety, depression and panic disorder, after which she fell into the depths of drugs and alcohol abuse. She and her family relocated as they desperately tried to pull Amanda away from the situation, but it didn't work. Her online predator followed her, posted the degrading image again and infected the new friend relationships she'd managed to build. Amanda began harming herself and no matter where she moved afterwards, her past still haunted her, with new groups engaging in both cyberbullying and physical bullying. After attempting suicide and falling deeper and deeper into the horrors of self-harm and debilitating social anxiety, Amanda took her life on October, 10, 2012 at the young age of 15.
Carol Todd and bullying prevention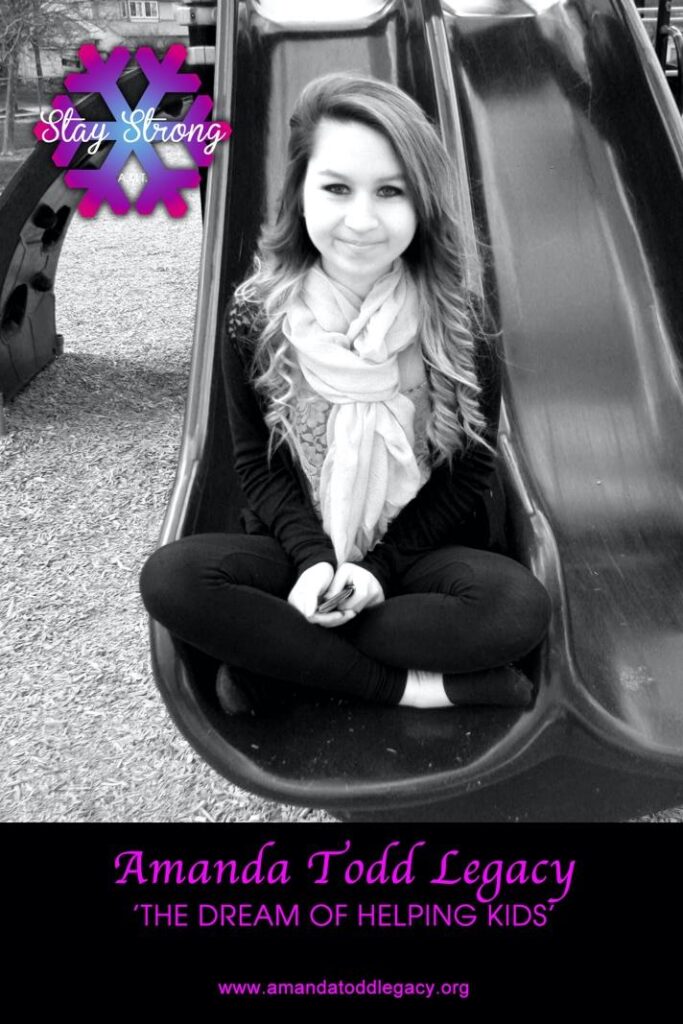 While one cannot even begin to imagine the level of suffering experienced by Amanda's mother, Carol Todd is a woman of strength and conviction, speaking out and sharing Amanda's story with the world. Days after her death, Amanda's YouTube video went viral and as of today, has had over 14 million views. There has been widespread media coverage, as well as an investigation into Amanda's death and the events which precipitated it.
The man who sexually extorted Amanda, was involved in indecent assault and child pornography towards victims in the Netherlands, U.K. and Canada. He was convicted and sentenced on Dutch charges of internet fraud and blackmail and faces five separate Canadian charges related to Amanda Todd. That trial was just recently rescheduled to June of 2022.
Carol Todd founded the Amanda Todd Legacy Society, a charity dedicated to Amanda and her "dream of helping kids". It focuses on specific outreach education and programs for cyberbullying, bullying and youth mental health. Carol has become a renowned voice in the bullying prevention space, and was a key contributor to the TELUS documentary, Dark Cloud, in which Carol describes the toll of cyberbullying and digital antagonism. Through Carol, Amanda lives on, and her story touches the lives of others, creates awareness, and opens the doors to critical conversations on a global scale.
A book was born
I'll never forget the day I was at the gym on the elliptical, catching up on the news. Amanda Todd's story flooded the screen of my smartphone and her flashcard video brought me to tears. I always knew I wanted to write a book, and now I knew what to write about.
My drive to bring Amanda's story to life, and prevent it from happening again, has resulted in The Only Way Out, a novel for young adults. It is a fiction story that tells the tale of a bully, a victim and a bystander, addressing a few of the most pressing issues of our time including bullying, cyberbullying and mental health struggles. Touching your heart, igniting the emotions within you, and driving home a powerful message about the importance of talking openly and speaking up, my book is written to inspire positive change. And that change begins with just a small, single step in a meaningful direction.
Consumed by a strong desire to honour Amanda's name, I sought out Carol Todd in 2021 to explain who I was and what I was doing. I asked for permission, and I am now humbled to say that my book is dedicated to my two children and Amanda Todd. Taking it a step further, Carol and I have now engaged in a collaboration in which part of all proceeds of the book will be donated to the Amanda Todd Legacy Society.
How to prevent suicide from bullying
Bullying and cyberbullying are at the forefront of the most prevalent issues facing our youth today, but it's still happening. This is something we need to talk about – and we MUST talk, before it's too late. While there have been conversations around these important subjects, change isn't happening fast enough. Children are still suffering. Young people are reporting high incidents of anxiety and depression. Pre-teens and teens are taking their lives.
Action is required. And the action I'm talking about begins at the individual level on the ground:
Talk
Whether you're a victim, a bystander, a bully or someone struggling mentally, talk. Speak up. Create an open dialogue around the situation. If you're a parent, build a home environment in which your children know in their hearts and souls that they can tell you anything. Model that behaviour through your own family communications. Teachers, principals, educators and anti-bullying advocates should all be aware of the risk of suicide from school bullying; promote talking from every angle so that speaking up will begin to become the norm and not the exception.
It is not the full solution, but talking is the first step, and without it no greater meaningful change can take place. But if we take a multi-pronged approach to having open communication and fostering a culture where people speak up and are proud to be vulnerable, the possibilities are endless.
Step 1: Admit to yourself what's going on
Have troublesome thoughts in your own mind? Come to terms with the fact that you have something you need to talk about.
Did someone treat you unfairly? Call it what it is and put a label on it. No denial, no embarrassment, no shame.
Did you witness an evil act towards someone else? It's not your fault. Recognise what it is and take the next step right away.
Are you prone to bullying behaviour towards others? Hard as it is, admit it. Ask yourself why. It doesn't just come from nowhere, and the chances are you need help too, so get to the bottom of it.
Step 2: Get comfortable with your own feelings
However you're feeling and whatever you're going through, it's okay – even if you're the bully. Remember that we are all just human beings on this earth together. We have different experiences and those are meant to be shared so we can help one another and learn from each other. Reach out so you can get to the bottom of why things feel the way they do.
Step 3: Find just one person
It might be a friend, a teacher, a coach, a sibling, a parent, a cousin or a distant relative – it might even be your bully. Figure out the person who needs to hear what you have to say.
Step 4: TALK. Go for it
TALK to your person. Tell them what's happening in your life. Get it off your chest and relieve your shoulders of that extra weight. Life is full of uncomfortable moments and various challenges. If this is one of them, that's fine and there's nothing wrong with that. Embrace it. Seize it. Rise to the occasion. Just go for it.
Your words can change your path.
Your words can establish a new dialogue.
Your words can make a difference.
Your words can save a life.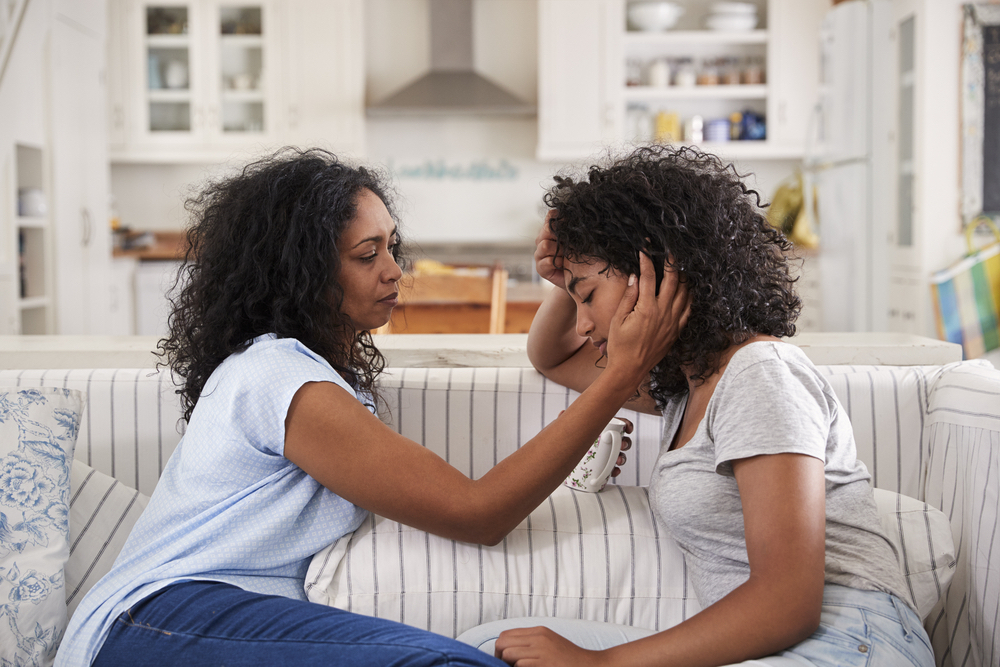 You can buy The Only Way Out on Amazon*, or at Waterstones. To find out more about Katie and the book visit www.theonlywayoutnovel.com
*affiliate link
About Katie Kuperman:
Katie is a passionate author, copywriter, entrepreneur and mother. Situated in Toronto, Canada, Katie lives with her family and is the owner and principal copywriter of Striking Content, a content writing and strategising business. Her life is rich with a breadth of experiences ranging from competitive sport and travel, to academics and entrepreneurship, to motherhood and the pursuit of dreams.
Katie writes with intent and purpose to make her readers feel, learn and do. It is her hope and her vision that, through her writing, she may be the ink that dots the lives of others in a positive and meaningful way.
When she isn't wordsmithing, you can find Katie spending quality time with her family, enjoying the outdoors, teaching dance, cooking and reading.