By the Bug…
My mum is awesome. I tell her this most days, and I usually get a hug; on occasion a declaration like this might win me a Squares bar instead of a tangerine for my school snack. Today though, she hit me with a confusing one. Instead of a hug, she sat me down with a postcard and a pen, and asked me to write down why I thought so. Here's what I wrote:

Similarly, my sister wrote this 3 years ago in school, tasked with a literacy challenge on the theme of Mother's Day:
My mum is special because: "She makes poodings."
Now clearly we think she is awesome – she's our mum. But as it turns out, some of you think she's awesome too. Because last night came the news that we are amongst the MAD Blog Awards Finalists! It was the perfect end to a rather crazy day, which had seen Mummy run 6 miles for Sport Relief and Team Honk, then attend the very emotional Mum of the Year Awards, and finally plonk down on the sofa to a timeline full of congratulatory tweets. She went to bed a bit giddy, and for once I don't think it was the gin…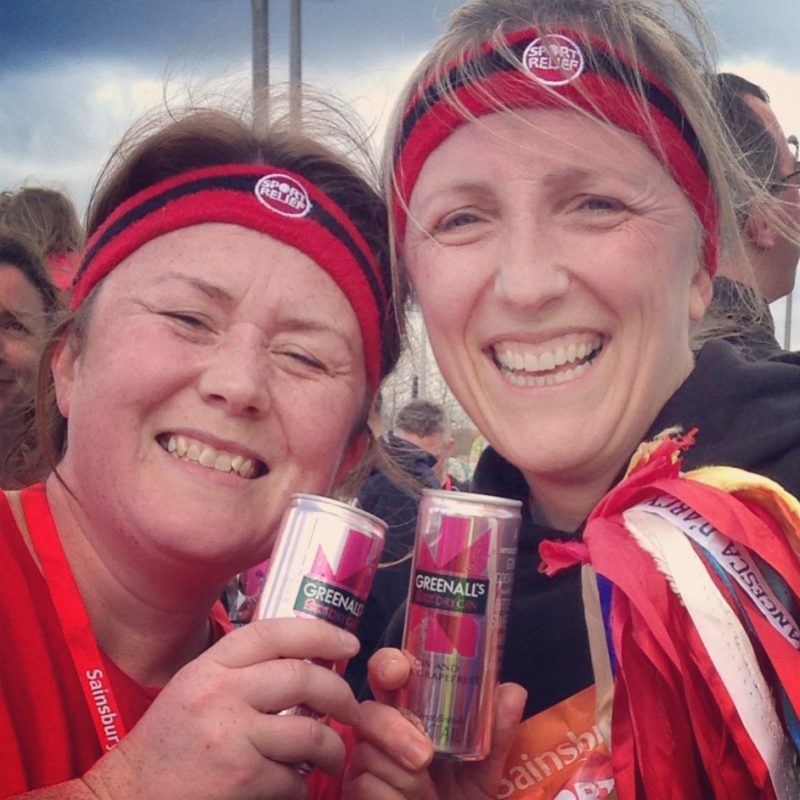 I can't tell you what it would mean to her to win the Best Schooldays Blog award, but to do that she needs votes. You can vote for all the MAD Blog Awards Finalists categories here – you don't have to vote in every category, but if you feel like a good read, do check out some of the other blogs in the finals – there is some amazing writing there.
And I'll leave you with the thing that prompted this blog in the first place – my sister's Mother's Day shopping list, 2010. Because behind every good blogger there are a couple of kids having their Schooldays splashed all over the internet… 😉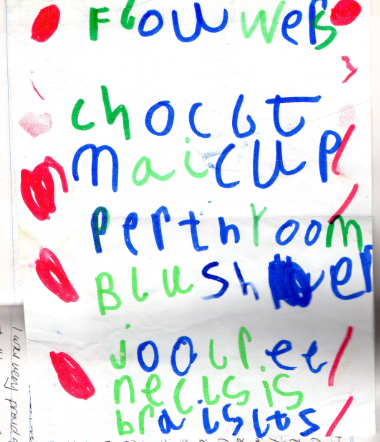 Will you vote for her because she is kind and polit? Or because she makes poodings? Or for some other entirely different reason? 😀
Congratulations to all the MAD Blog Awards Finalists. Can't wait to party with you!