You know when your child comes out of school every afternoon, and you ask him what he did that day, and he replies "Nothing much."? Of course, you know he doesn't mean it. You know he did the usual, literacy and maths, maybe some PE. He might even have done some science, and it will trickle out of him under your feet as you cook tea later. What's really going on when he delivers his stock 3.15 answer is a need to switch off from the routine of the classroom. And if yours is one of those children who is switched off by routine, and by disciplined learning, he'll be even more desperate to shake off the school day before he'll tell you what has excited him.
An educational subscription box designed to inspire
Lucky Gecko totally understand that for lots of children, learning is something they do better when it's an adventure, rather than a routine. The website talks about children "connecting the dots between what they learn at school and the world around them," and put like that, learning sounds exciting, something they will actually want to do. So how does it work?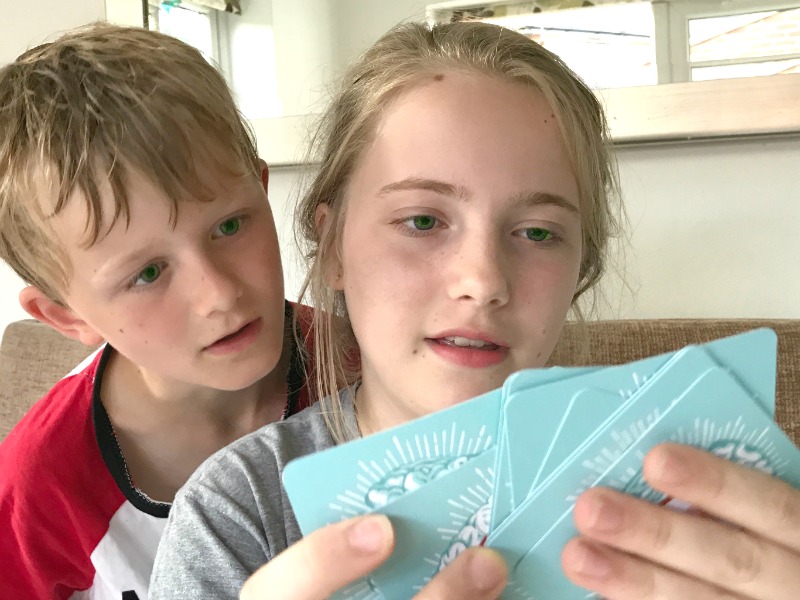 Lucky Gecko is a monthly subscription box for children which aims to get kids thinking creatively about what they've learned, and inspired to learn more. But you won't find lessons or exercises to complete in the boxes. The theory is that everything is learning: that we learn maths listening to music, history hearing a story, and literacy while we're doing art. And that most of all, learning feels like fun, not lessons. If you have a child who loves to play creatively, but drags his feet to school, this box will really appeal, but we'd challenge any child not to feel engaged by it.
Case in point, my daughter, at 12, knows everything she needs to know. In her mind. But when we sat down with my 9 year old to figure out the card game that came in our Lucky Gecko box she couldn't resist, and before long she was slamming down winning cards with an enthusiasm she can never muster for our Sunday afternoon Monopoly sessions. The Cortex Challenge Game tests cognitive, memory and perceptions skills, and is designed so that kids will find lots of the challenges easier than adults. Actually Daddy looked nonplussed at times as the kids raced to a win! There's a sensory challenge that we quickly discovered was Evan's forte, whilst Maddie became a total whizz at shape identification. The game is small enough to pack for a holiday too, so it will keep us all occupied on a trip.
Also in the box was a comic magazine, and a booklet for drawing your own comic stories. But what really captured my son's imagination was the Crafty Robot and Fizzbit. The kit contains a cardboard model to assemble, to which you attach the Fizzbit. Charge it for 30 seconds on a usb port and you have a cute little robot. Once you've made the basic model, the booklet that comes with it will give you all sorts of ideas for other little robots you can make. Not surprisingly, an Oreo robot took the biscuit for us!
When you set up a subscription to Lucky Gecko, you can chose from three themes, depending on how you think your child learns best – Wisdom, Imagination, or Curiosity. You can switch at any time if you fancy trying a different theme. Each box will come with an exclusive workbook for the month, written by the owner of Lucky Gecko, an experienced tutor, so you know the activities are focused on quality learning. We chose Curiosity, knowing that Evan likes to think a bit differently about things sometimes; in the box was the robot, with lots of different ideas for using the Fizzbits again; a comic magazine and comic drawing book, with tools and prompts to help him create his own story; the Cortex Challenge Game; and a fun superhero pencil.
What struck me most was how engaged he was in the contents of the box. At nearly 10, he is fairly adept at finding his way around things, and making them work for him, but he can get frustrated easily and need my input. With the box, he decided he didn't need any help, and wanted to explore on his own, only needing me as a partner in the game. When he decided to be more inventive, using the Fizzbit suggestions, it wasn't me he asked for input – he decided he wanted to learn how to use a glue gun, and asked to borrow his sister's. She taught him, then stayed to watch, and I have a feeling the next time the book comes out, it will be her who designs the next motorised creation!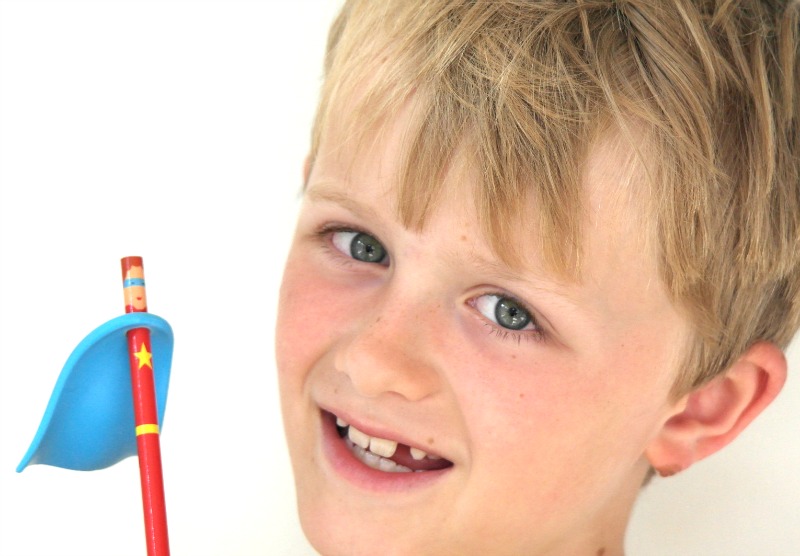 A Lucky Gecko subscription costs £36 a month, and can be given as a gift code. Head over to the website for more inspiration.
This review post is in collaboration with Lucky Gecko.