Key Stage 2 online learning that adapts to your child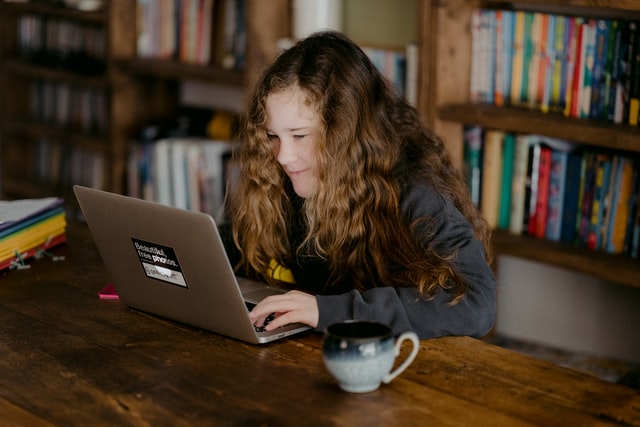 Photo by Annie Spratt on Unsplash
Advertorial content: this post contains affiliate links, and I may be compensated financially if you use links in the text to sign up to Atom Learning's Key Stage 2 online learning service.
One of the biggest changes I've had to face as a parent so far was the move to Secondary school. The changes my kids had to get used to in the transition from Year 6 to Year 7 were massive, and although we were fortunate that both handled it well, having the confidence that their academic progress wouldn't be an issue would have been an added comfort to me as a parent.
Today I'm featuring an interview with Alex Hatvany, one of the founding partners of the start-up Atom Learning, an online learning platform that's recently been recognised as one of the top 100 startups. With his business partner Jake O'Keefe he founded this adaptive teaching and learning platform that has since been described as game-changing in the area of Key Stage 2 tutoring. The platform caters to pupils from Years 3 to 6 and is partnered with over 500 prep and primary schools around the UK, including Sussex House, Dulwich Prep, Port Regis and The David Ross Education Trust.
How Atom Learning can help your Key Stage 2 child to catch up on missed education
Since March, Atom has been offering free, daily online lessons to all Key Stage 2 pupils to ensure that children weren't left behind due to the disruption caused by the pandemic. After the overwhelmingly positive response from teachers, parents and pupils for these lessons, Atom launched their free, online summer courses, running till September, to support families with a potential full time return to school.
Click here to view their free summer course schedule, or to start a 5-day free trial of the service. You'll receive 10% off your first payment, by inputting my discount code (OcdgukpQ) when you start your trial. This will automatically apply the discount if you then choose to continue following the trial. You can cancel at any point during your free trial and will not be charged.
I wanted to put some questions to Atom Learning founder Alex
What prompted you to create a learning platform like Atom Learning?
Our mission has always been to reduce the gap in education provision, and ensure that everyone, regardless of wherever they are in the world and whatever their background, has access to high-quality learning resources.

The quality of educational resources (online and in print) and learning options (such as private tuition and tuition centres) for pupils varies considerably. We wanted to build a platform that could standardise the quality of resources pupils had access, to and make learning as efficient and enjoyable as possible: Atom Nucleus is the result. Atom Nucleus is an online home learning platform that combines high-quality, teacher-written content with sophisticated technology to create individualised optimal learning paths for each student, and ensure they stay engaged with their education.
What ages and subjects do you cater for and are the courses designed to fit with the national curriculum?
Atom Nucleus covers maths, English, verbal and non-verbal reasoning for pupils aged 8 to 12 (all of Key Stage 2). The maths and English syllabuses have been designed by teachers and are fully compatible with the National Curriculum. We knew that it was incredibly important to have teachers involved in every step of the curriculum development, from the syllabus structure to writing the questions. Atom works with NCETM (National Centre for Excellence in the Teaching of Mathematics), White Rose maths teachers, and highly experienced English, literacy and reasoning specialists to create all the content on the platform.

Pupils using Atom Nucleus have access to unlimited adaptive mock tests, to help build confidence, and allow their parents to have an accurate analysis of their children's weakest and strongest areas. We've seen significant improvements in both progress and attainment scores the longer a child uses Nucleus for. I see Atom Nucleus as an additional tool for academic growth right from year 3 through to year 6!
What makes Atom Learning different from other online learning platforms?
We differentiate from our competitors in two key ways: our content and our technology.

On our platform, a child can work through the subjects, which have been broken down into their most granular form, by answering questions, watching video tutorials and recorded lessons, and interacting with text-based resources. Our algorithm diagnoses the attainment level of each individual pupil and looks at how they are answering questions to determine the next question or resource that is best suited to their level of understanding. We are unaware of any competitor being able to offer the level of adaptivity that we do.

Whilst our competitors mass-generate questions, our content (tens of thousands of questions and hundreds of video tutorials and text based resources) is handwritten by leading UK teachers. Each question has a detailed, individual explanation (which we've heard are useful for parents too!). Other education platforms function via retesting, meaning pupils get used to pattern spotting, answering questions correctly without truly understanding them.

Parents receive detailed statistics on their child's performance, so they can identify areas requiring additional support. From the Parent Portal, parents can set specific activities and challenges to focus on plugging gaps in their child's knowledge.
How has online learning changed since the beginning of lockdown?
There has been a huge increase in schools and parents paying attention to what resources are available online to aid with home learning. The company has grown 25% month on month since lockdown began and we're delighted to be supporting so many families. We were in the privileged position in March to be able to jump into action and start hosting free lessons across our subjects.

Our first maths lesson was attended by over 1000 students, making us the largest quasi-junior school in the UK in a single afternoon! I believe parents are looking for resources beyond your standard textbook to keep their children engaged with learning. It's hard enough being a parent at the best of times let alone a parent, teacher and professional working from home!
What has the response been from parents to your free online lessons?
We've been overwhelmed at the feedback we've had from parents, pupils and teachers. What I've heard most commonly is that during lockdown our lessons created structure in children's days as their schools began to adapt to being online. Those who attended the lessons and had a Nucleus account were set a post lesson adaptive activity to consolidate their learning. We're now offering week-long intensive summer courses in English, maths, verbal reasoning, non-verbal reasoning, creative writing, and exam skills to ensure pupils feel confident and well-prepared for September. We have tens of thousands of pupils registered to attend at least one course over the summer!
Register your interest for the summer courses here.

My children are teenagers now and they would love a platform like this, will you be expanding into Key Stage 3?
That's the plan! We're currently adding additional subjects, such as science, to Atom Nucleus. Watch this space!
What do you think the biggest challenges are for families moving into year 7, and how can Atom Learning help?
Changing schools or progressing into a new academic year can be hard at the best of times. As a result of the last few months, there's no doubt that parents (and children) will be worried about what September will bring. Not only have children missed out on in-person lessons but they've also been missing the vital social development that comes along with day to day interaction with their peers.

Moving to secondary school, with or without your primary school peers can be incredibly daunting. We want to help children feel like they have got to grips with all of their primary learning before they start their new and exciting lessons at secondary school. Students can use Atom Learning to consolidate maths and English covered in year 6 so that they have a solid foundation to build their Key Stage 3 knowledge upon. The Atom Learning algorithm will pinpoint the areas they need to work on to help focus this consolidation.

Our summer courses, running for the rest of August, offer the perfect opportunity to catch-up on and consolidate the topics pupils may have missed last term. We're looking to instill confidence and self-belief in our users – pupils who will see the challenge of moving into year 7 as an opportunity for growth and the next step on their exciting academic journey.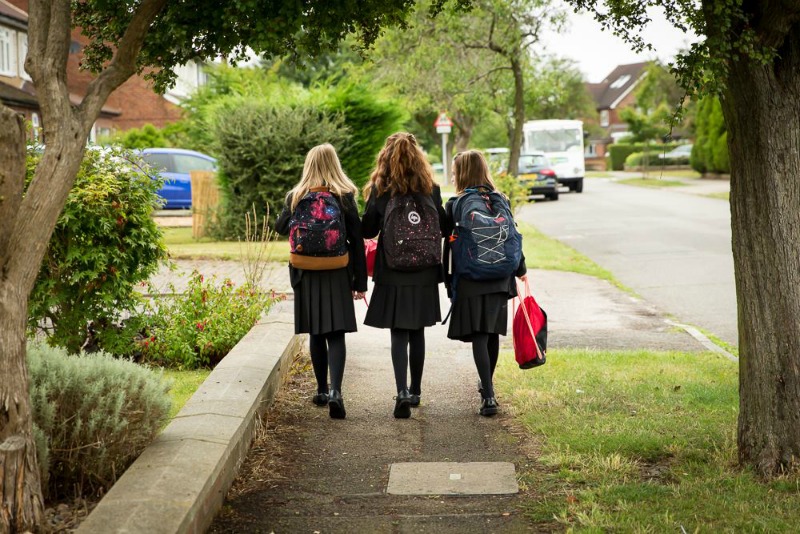 Having navigated two children into Secondary School, I know that I would definitely have appreciated some support to ensure they were starting from a place where they didn't need to worry about academic gaps. Tweens have enough on their plates getting to grips with new lesson formats, teachers and friends, so it's important they feel confident in their studies. Something like Atom Learning would have given me the confidence to know they were starting from a solid foundation.
If you'd like to try Atom Learning with no commitment, click here to view their free summer course schedule, running until September to support families with the return to school. Alternatively, you can start a 5-day free trial of the service. You'll receive 10% off your first payment, by inputting my discount code (OcdgukpQ) when you start your trial. This will automatically apply the discount if you then choose to continue following the trial. You can cancel at any point during your free trial and will not be charged.