When I was a toddler, I think I was quite cute. Always chuckling, tiny bunches sprouting off the top of my head, chubby thighs, and as cheeky as they come.
Of course, I was a typical toddler, always getting messy, falling down, or  waving around a spoon of something orange until it landed on Mummy, or me. And then there was snot, and other bodily fluids. Ahem…
So I needed practical clothes, comfy, easy to move around in, and capable of withstanding a bit of wear and tear at the playgroup, or of handling the hot wash required to remove carrot, and felt-tip pen.
But they had to be cute. Oh yes – cute was a major factor.
So I wore stuff like this:
As I got older, I started to develop requirements of my own when it came to fashion. Cute was still essential, but the swirly-ness of the skirt became paramount in my search for the perfect frock. Ribbons and bows were an added advantage: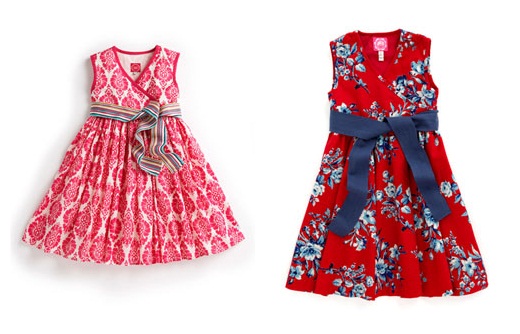 Now that I have reached the venerable age of 8, I consider myself something of an expert in the art of achieving the perfect look. I may have mentioned my desire to be a dress designer, but I am gradually modifying my career objectives to the more attainable goal of "personal stylist." I know exactly what works with what, what doesn't, and what no-one in their right mind would wear – Mummy will never again attempt to purchase clothing for me when I am not there! No, this is more my look these days: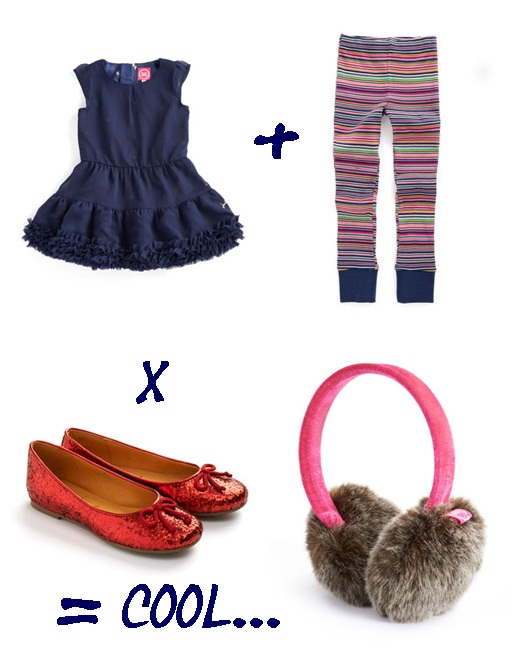 I'm bang on trend, don't you think…?
* Disclosure: this is a sponsored post for Joules girls dresses. However I would definitely have chosen all of these for myself, because I love them!