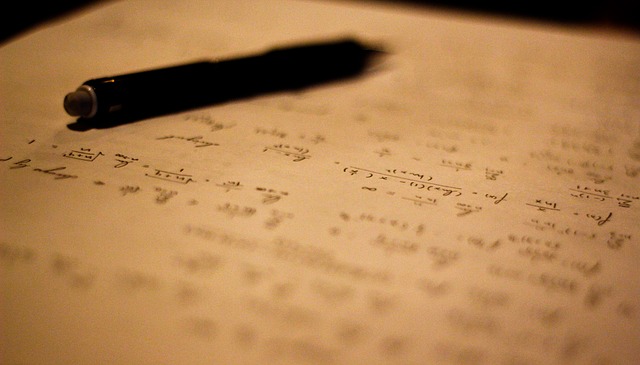 I'm not a fan of homework. I procrastinate, hopping up for the loo, or a glass of water (I'm not a big fan of water, either but it's good for flicking at my brother, causing distractions which delay the onset of my study even longer).  I resist homework at all costs. Under pressure I resort to wearing headphones in order to block out distractions. Somehow, listening to One Direction helps me stay in my seat and get my work done; listening to Mummy sing One Direction doesn't have the same effect. What I really need is a study space of my own.
Creating a child's study place
Eventually everyone needs their own study space. It's not easy to concentrate while your Mum fries chicken and your brother practices his shooting.
Set yourself up to succeed. Whatever helps you concentrate, you should have it in your study space: quiet, music, a drink, a week's supply of Haribo…
Comfort is essential. A desk and chair at the right height stops your back from aching. If it's super cool it's worth sitting in for longer 🙂
Here's how to make a study space:
Take one great pile of pre-teen mess:
Set up a corner of your room as a study space. We chose this desk from Room to Grow children's furniture, added some Lack floating shelves from Ikea, and a funky office chair, also from Ikea. We added some bright and tidy storage boxes, and used an old coffee tin as a pen caddy: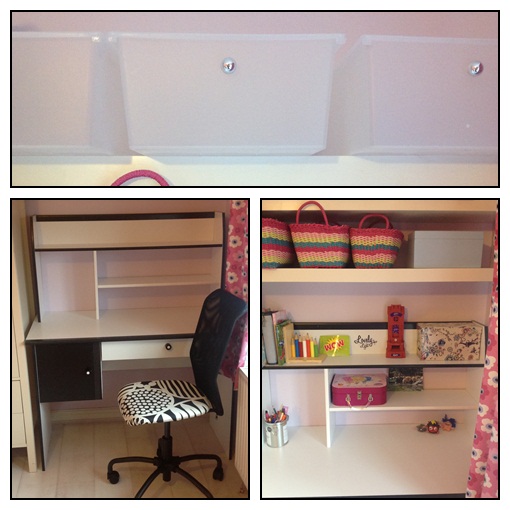 My new desk has so many places to store things, I haven't even managed to fill it yet. But I can see potential for all those pens, paperclips, elastic bands and scraps of paper I normally leave strewn over the kitchen table. There will be no more confiscation and random sweeping into a bin liner of my stuff by parents! There is even space for my secret stash of chocolate.
So thrilled am I with my new study space, I couldn't resist creating a set of rules for visitors to follow, in the occasional event that I permit entry to my room:
Right then, if that's all clear, I'll settle down to my homework, shall I?
Disclosure: we were given my child's desk by Room to Grow, for the purpose of review. Room to Grow sell really cool beds and furniture, not only for the nursery, but right through to teenage years. They pride themselves on their product range, and their customer service.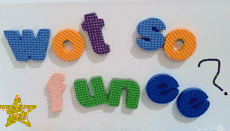 If you're new here you can check out theWot So Funee? main page for more info.