Don't you love a good Christmas advert? As much as The Snowman, and Elf, waiting to watch the newest Christmas adverts has become a marker of Christmas – the start to the festive season, and our kids want them played again and again throughout December. But this week has been even more exciting, as they've had the chance to make their own, courtesy of a fab stop animation kit from Sainsbury's.
Sponsored post with Sainsbury's.
Inspired by the stop animation film of their own Christmas advert, and its message around spending more time with family and friends over the holiday, Sainsbury's have created a kit containing everything you need to make your own film, with step-by-step instructions, and lots of accessories to build your perfect story. There's a great quality box that opens out to make two different Christmassy film sets, a director's handbook explaining everything you need to do, and a set of characters from the ad to get you started.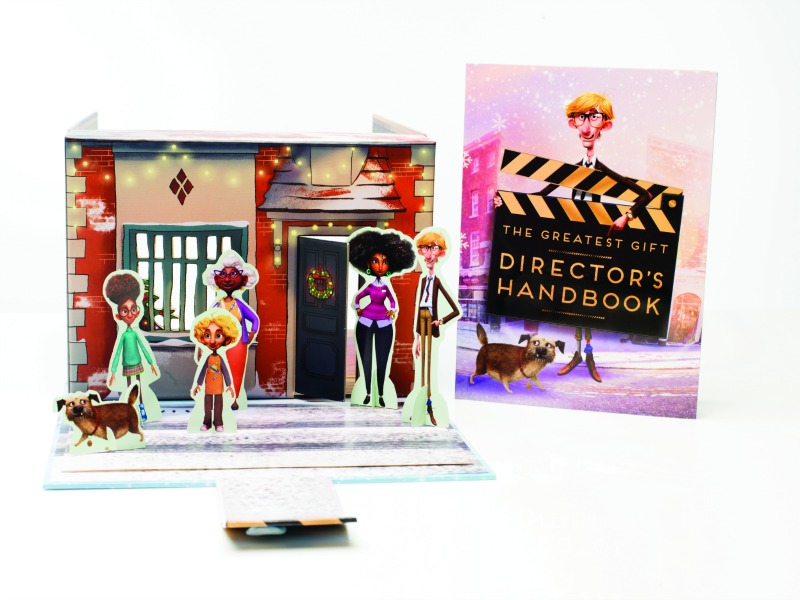 The handbook explains the mechanics of making a film, and provides inspiration for putting together your own props, as well as advice on lighting, so the options are endless, and I can imagine my two spending a lot of time over the Christmas break coming up with inventive storylines. Take a look at what the Bug created last night:
As you can see from our film, stop animation involves taking lots of images, each one slightly different, then stringing them together to create the impression of movement. The Sainsbury's Story Studio app is free to download, and really intuitive to use, making it easy for kids to learn the basics, then experiment to create great storylines and quality films. You simply snap within the app, then adjust the timings and order of images, and add effects, music, sounds, and titles to make the finished product. It was so easy even I could do it, but the Bug had it sussed in no time.
I have been compensated by Sainsbury's for my time in reviewing the stop animation Christmas pack. All opinion and imagery is my own.