By GG…
With the news this week that baby George, the future king, is off on his first holiday I decided it was high time I shared the benefit of nigh on 10 years of travel experience with children. As we pack for our forthcoming Mark Warner trip, I am reminded of the stressbucket that used to be my mother, and I savour a proud smile at how far she has come since our first holiday as a family.
As an aside, I'm also going to tell you how bloggers can win a Mark Warner holiday themselves, as well as £200 of Kiddicare vouchers to make that first family travel adventure go more smoothly.* But for now, here's what you need to know about holidays with children:
Family travel tips
Relax the rules: This is a biggie. On my first holiday with M&D there was some notion that I would eat 5 lots of fruit and veg a day and get 11 hours sleep, as well as a nap at 12.30. I soon knocked that idea out of them. Parents, if you're going to drink wine, eat chips, and snooze at random moments, don't expect your kids to adhere to the normal squeaky clean routine either. A week or two of bad habits isn't as hard as you'd think to correct on your return, and makes for a happier holiday. We're on holiday too, and we expect in on all the treats. Except the wine – for every glass you have, you can substitute an ice-cream for me. Thank you.
Take blackout fabric and duct tape: that said, we do find it hard to sleep when the sun is up and there are buckets and spades to be dealt with. And it tends to get sunny early on holiday. My mum learned quickly to rig up a blackout blind to con me into thinking it was still night time.
Get separate rooms: if you have the option, a separate room for the kids will prevent the novelty of them finding you in their room at 5am. Personally I can't think what's not to like about your cherub cooing at you from her cot, "Mummy sleeping… Mummy stop sleeping… take GG to beach now…" but it does seem to make adults grumpy, and you can do without that.
Bring on the cheese: for years they resisted the perceived hideousness of holiday camps, splashing the cash for villas with cold, deep pools, concrete steps, and authentic local restaurants. Then my parents decided to go family-friendly, and they've never looked back. Yes, they roll their eyes at Agadoo and the under-5's talent show, but they have wised up to the big secret of the family holiday club. Happy kids means relaxed parents, and that's a nirvana worth all the cheesy entertainment we can drag them to!
Pick your beach well: you need a beach that is right for your child. Calvi beach in Corsica has the perfect gentle lap, shallow water, and small-scale beach for babies and toddlers to enjoy without getting lost or out of their depth. The 1 metre high waves of the Côte Sauvage are probably best left for teenagers, unless you want to lose your bikini and your sunglasses in the blink of an eye. And don't dig a hole in the sand – chances are your 2  year old will fall into it and disappear momentarily from sight, sparking a full-scale toddler-hunt. These things did happen to us, and we have video evidence to prove it…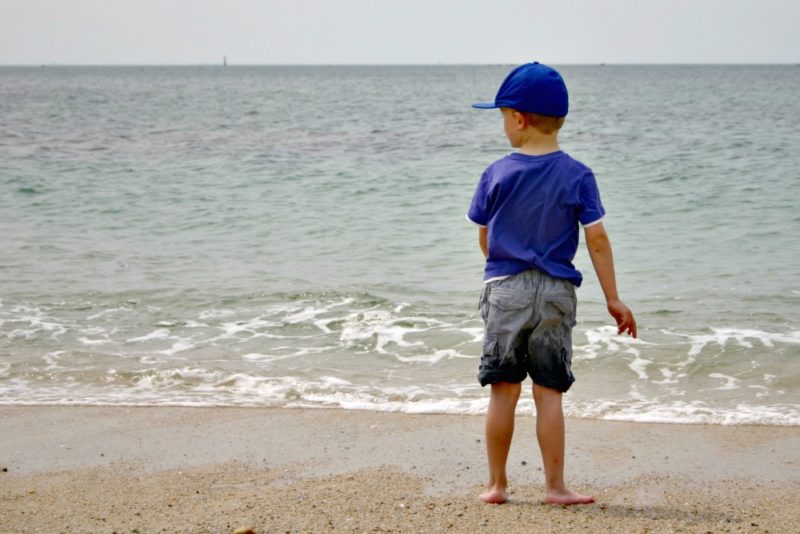 Now, here's how you win £200 of Kiddicare vouchers, and a very cool family holiday:
* Mark Warner Holidays are giving bloggers the opportunity to take part in the Mark Warner blogger challenge. For this challenge celebrating family travel tips, the prize will be one of two £200 Kiddicare vouchers. Bloggers who complete all 4 challenges in 2014 will be entered into a prize draw to win one of 3 Mark Warner family holidays. 
We are Mark Warner Family ambassadors in 2014 and have been provided with a free family holiday for the purposes of review. Click here for some more Mark Warner fun.