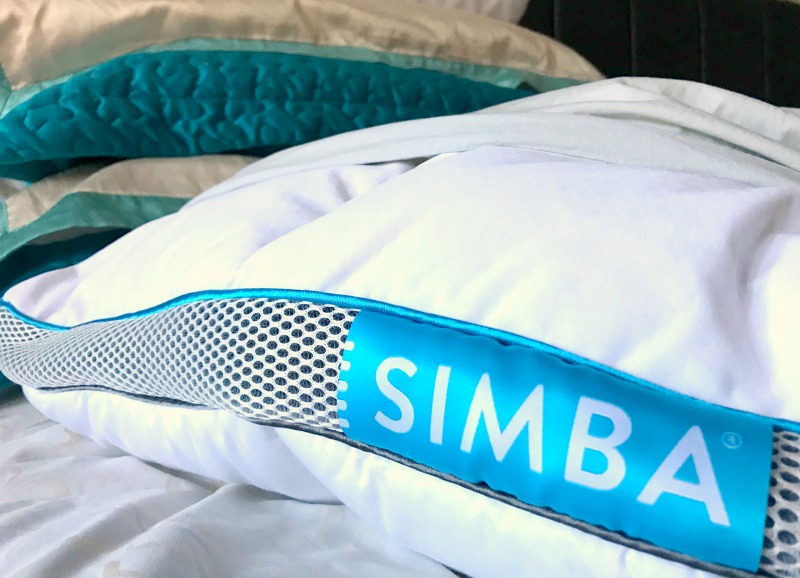 Advertisement feature
I have found the perfect pillow. I swear I am the Goldilocks of pillows. I have tried them all: the thin ones, the thick and bouncy ones, the squidgy memory foam ones, the S-shaped ones, the rollneck ones, and the expensive, stuffed to the brim with feathers ones. None of them were quite right. My bedroom resembles that of the princess and the pea, I have that many pillows stashed in piles around my room, none of them able to make me comfortable. But I have finally found the perfect pillow – and what's brilliant is that it's perfect for everyone. Here's why:
Why I think Simba has made the perfect pillow
It's a bold statement, but I'm happy making it. Of course, as you'd expect from the people claiming to have created the perfect mattress for a good night's sleep, the Simba pillow has all the ingredients you might expect: memory foam, high quality down, anti-allergen layers, and a premium jaquard covering. But here's the big difference:
"What the heck is that?!" I hear you asking. Well, nanotubes, actually. And not just any old nanotubes. These little hollow pieces sit in the middle layer of your pillow. They're made of memory foam so that in theory they will adjust as you sleep to keep your head perfectly supported. But the genius bit is that they're adjustable depending on how you like your pillow. Each Simba pillow comes with hundreds of nanotubes in the central layer, that you can unzip, removing or replacing tubes until your pillow is just the right height for you. Simba even give you a little bag so you can store your unused nanotubes while you're figuring out your perfect pillow. It's so simple, I can't  believe no-one has thought of it before now!
On one side of the pillow is a microfibre layer that's super light and feels really soft. On the other, Simba have rather cleverly used OUTLAST® technology, developed by NASA. It's a seriously high-tech pillow! What it means is that this layer should proactively regulate your temperature while you sleep, storing and releasing heat as needed during the night. So no more sweaty necks and damp foreheads in the morning. Add in this breathable side panel, and you begin to see why this might be the perfect pillow.
So how did it work for me? It took me a few nights to sort it, I'll admit, but then that's to be expected from a customisable pillow. I have a very dodgy neck, and I often wake up with a painful shoulder muscle from having slept awkwardly. (To the young man who commented on my Simba mattress review that I was a hypochondriac, I'm pleased you sleep well sir, but one day you will be old, and you might understand what it means to have a perfect mattress, or indeed, a perfect pillow)! Pain is almost an inevitability as you age, but I've found that having the perfect sleeping position really helps. I have removed quite a lot of the nanotubes from their zipped compartment, and have finally found the perfect position, where my head is supported, but my neck is at a good angle as I sleep.
So, what do you think the perfect pillow costs? Well, it's not cheap, but at £95 it's not ludicrous either; after all, I probably have three times that in previous pillow experiments sitting right beside my bed. I won't need to buy any more for a good while.
You can buy the Simba pillow online here. If you're also considering a Simba mattress, you can read my review, and get £75 off the purchase price using my affiliate link here.
If anyone needs a pillow, I have several going begging…
Simba sent me the Simba Hybrid pillow to review. All opinion and imagery is my own. 
PIN FOR LATER