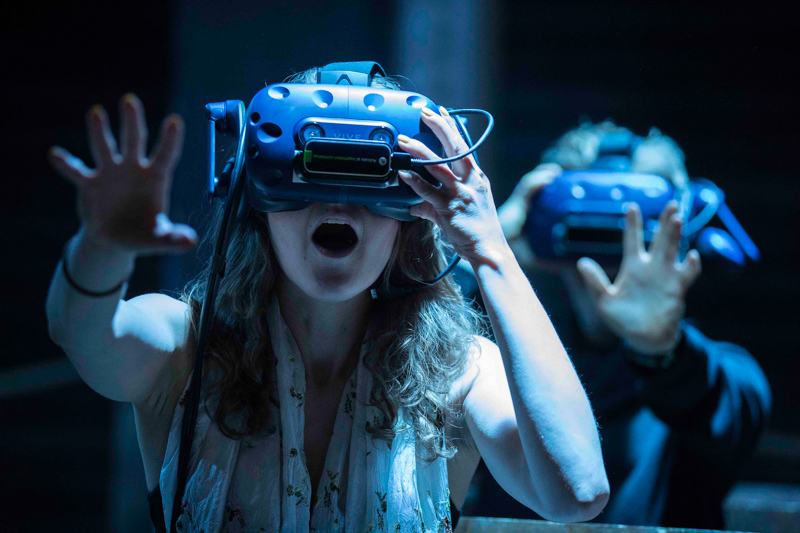 War of the Worlds Immersive Theatre Experience London (Review)
ADVERTISEMENT FEATURE
*We were invited to experience this show free of charge in return for an honest review. However, I did not receive payment for this post, and all opinion and words are my own. Images are courtesy of the experience organisers.
Growing up in the eighties, my best friend Janice was obsessed with the War of the Worlds LP. If you grew up in the eighties you'll know what an LP is. If not, imagine a spotify playlist of only one artist, including all the songs you've never heard played on the radio. Only on a large vinyl disc. That you play with a needle on a turntable. I joke, but when Janice and were 15 we would spend Friday evenings in her parents' annexe lifting and replacing the needle so that we could perfect the lyrics to Jeff Wayne's iconic soundtrack of H.G. Wells 1898 sci-fi novel The War of the Worlds. (Hoooo-waaaaaaaah).
I've thought about Janice a lot recently as I've done the same thing with my kids (only with the advantage of the digital shuffle) in preparation for taking them to a brand new immersive theatre experience of The War of the Worlds by theatre company dotdotdot on London. Finding something that my teenagers love (apart from the xBox and their Snapchat accounts) can be tricky, so I wasn't holding my breath. But something in the music appealed to my son, and he and my 15 year old daughter both liked the idea of virtual reality in a theatre, so we booked. I'm glad we did.
TRAVEL BACK IN TIME TO HG WELLS' VICTORIAN ENGLAND AND BE PART OF THE MARTIAN INVASION OF 1898…
We've been to immersive theatre before, and loved it, but The War of the Worlds sounded a lot different. First of all, our previous experiences have involved dinner events, so we were seated as the actors moved amongst us. As we walked into the steampunk themed bar (no, me neither, google it) we had no idea what to expect, but we dutifully secured our bags in the lockers provided, and waited for the Martian to start blowing steam – our signal to enter the dark world of alien invasion.
What happens in the War of the Worlds Immersive Experience?
If you've read the book (or started watching the new TV adaptation – I can't wait!) you'll know that in Wells's story Martians invade Earth, bringing disaster and devastation to Edwardian England. My personal view is that Jeff Wayne's music brings the story spine-tinglingly alive, and as I'd prepared for our trip, the words to Forever Autumn seeped back into my daily mind soundtrack, so that when the tunes kicked in I was exactly what the experience intends – immersed.
We were greeted in a small, dark corridor by an actor who attempted to break the ice of our small group (unless you're a large group, you'll be mixed with other guests – we had another family of 5, and a mother and son couple with us). We were taken to a small 4D cinema, where the scene was set for us, before following our guide through the various experiences of Wells's story on foot.
What are the best bits of dotdotdot's War of the Worlds?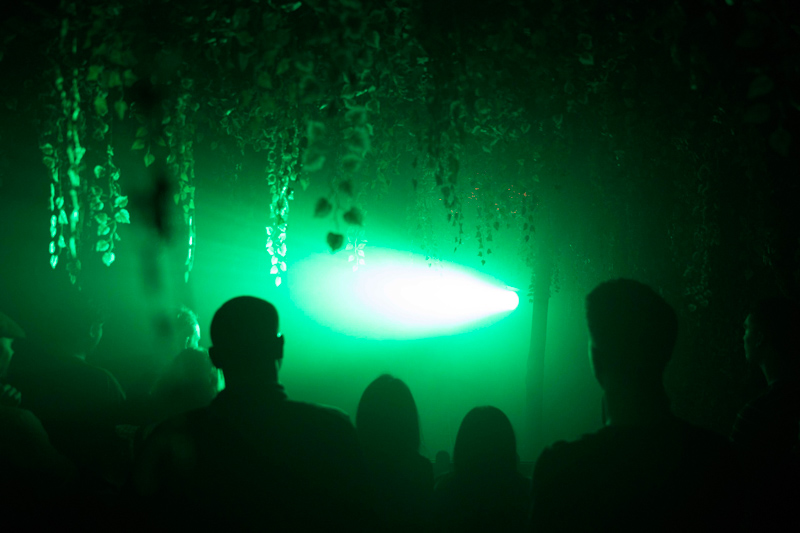 After being taken by a 'mad scientist' through the observatory, disaster struck, and we had to be led to 'safety' via Horsell Common. If you've read the book or watched the series, you'll know that Horsell Common turns out to be anything but safe, for this is where the giant Martian machines invaded. Our scientist friend came to a grisly end right before our eyes, and we had to be rescued by a member of the military. Our troubles were not over however, and from there we made our escape by climbing through the window of an upmarket home, to seek shelter. I will say that if your children are the kind who spook easily, this is the most challenging scene, as we were plunged into complete blackness, punctuated by frightening sound effects that seemed to be right behind me. There were several jump out of our skin moments in this section, which ended once again with the loss of our protector, and the need to flee.
From there, we put on VR headsets that gave me an experience I can honestly say I've never had in my life, as we joined the cast to watch the invasion unfold over the Thames. Another need to escape led us through a bloodbath of a passageway (again, not for younger children, and probably the reason the age limit for the show is 12 and over) to boats on the water with another VR and 4D immersion. I won't tell you more, so as not to spoil things, but if it sounds like your kids could handle what I've described so far, the rest is a fun walk in the park.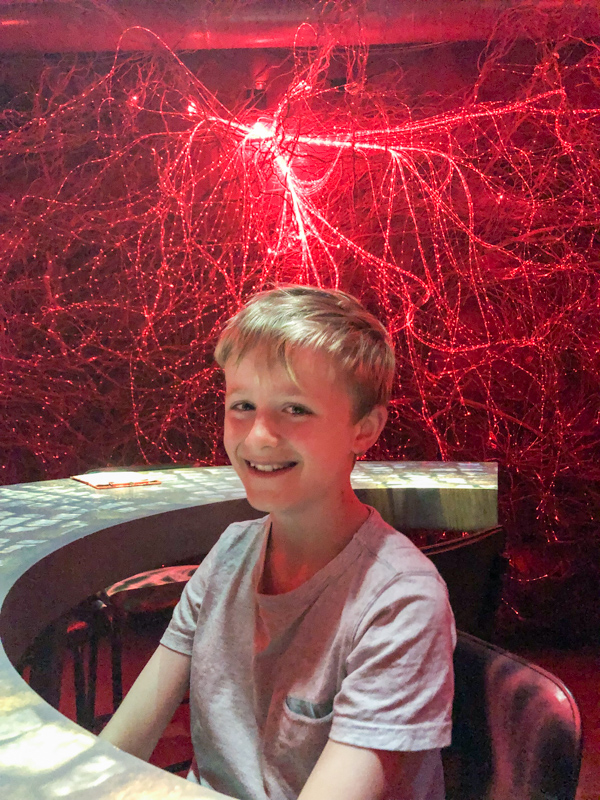 There is an opportunity for drinks and a toilet break half way through the experience, in the stunning Red Weed bar, then you're off on your journey, ending the experience with a hot air balloon flight courtesy of more VR headsets, before landing again in the Spirit of Man bar, where there's a good selection of bar food, and some stiff drinks for those who need it.
War of the Worlds FAQ
Dotdotdot's War of the Worlds immersive experience is on at The Old London Metal Exchange in the heart of the City of London until March 2020. 
Brilliant for older families and groups, the War of the Worlds would make a great Christmas present (vouchers are on sale), or family day out between Christmas and New Year. It's also a genius alternative to the standard office Christmas party for small teams. 
Tickets start at £39.50, available from dotdot.london/TWOTW  
Do you have any immersive theatre events to recommend to a family with teenagers?