Tomorrow sees the start of English Tourism Week. Visit England are champions of English tourism, and this year is the fifth anniversary of the week long event. To celebrate everything that makes England such a special place for a break, a holiday, or just a day out, we're highlighting some of the great places to visit in England with your family starting with some lovely experiences in London.
Great places to visit in England with the family
Tower Bridge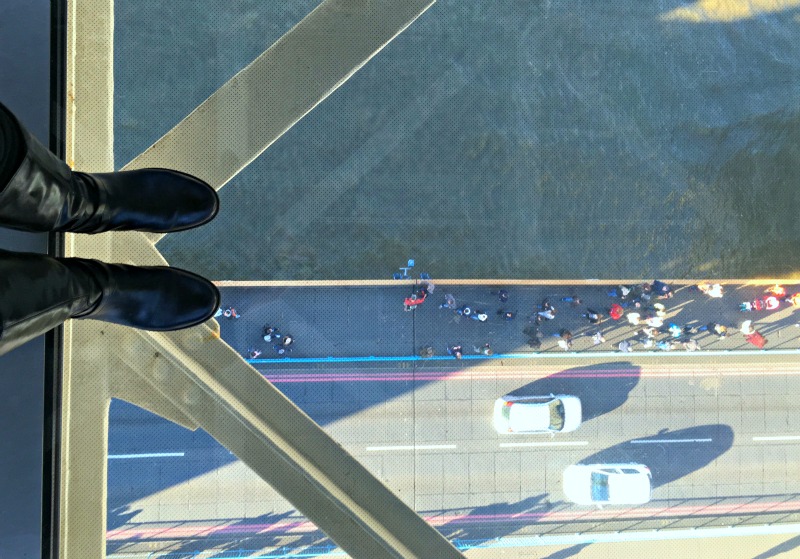 What could be more English than Tower Bridge? So iconic the Americans tried to buy it and take it home with them (allegedly!). Long-time venue for the final of the Apprentice, the walkways that stand 42 metres above the river Thames were once a popular haunt for local prostitutes, but now you'll find families daring each other to step onto the glass panels for the best view in London. It's a great day out, and gets even young children surprisingly hooked! Read more about our visit to Tower Bridge here.
The O2 on a Thames Clipper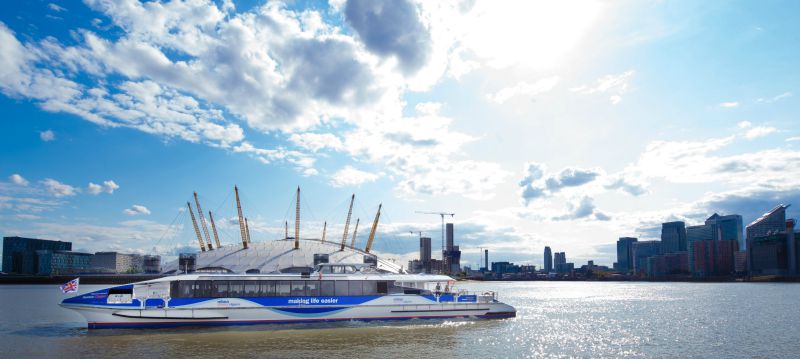 When you think of the O2, you imagine an expensive gig, a famous band, and a huge event. But there's more to this landmark venue than you'd imagine. As well as great restaurants, the dome plays host to the Sky Studios, and the Nissan Innovation Station, which are great fun for kids of all ages – including the Dads! And the Thames Clippers are a brilliant way to get there and see the sights of London from the river. Take a look for more information on our day at the O2.
The Faulty Towers Dining Experience
Remember the classic English sitcom Fawlty Towers from the seventies? Well it gets a genius makeover in a London-based interactive theatre production. Watch a little Netflix before you go, and the kids will be in stitches over false teeth in the soup, and bread rolls they have to catch while they have dinner with the cast. Just don't mention the Germans! Check out our dinner at the Faulty Towers experience here.
More great places to visit in England from the UK's favourite family travel bloggers
Sam from North East Family Fun shares her top three English Heritage properties to visit with kids featuring Stonehenge, Bolsover Castle and Hadrian's Wall
Ting from My Travel Monkey looks back at her top three favourite National Trust's sites in the South East of England, which not only combine majestic historic houses, but breathtaking gardens and landscapes. Fantastic day outs for the whole family
Sarah from Extraordinary Chaos shares her favourite educational but fun family days out. Featuring Warwick Castle, Stratford-Upon-Avon and Blists Hill Victorian Town
Jane from Practically Perfect Mums shows off three fabulously family friendly places to stay in the South West of England and they're all spacious enough to accommodate a family of five!
Karen at Mini Travellers shares 3 Child Friendly National Trust properties to visit with Kids near Chester
Yorkshire Girl, Jo Addison, shares her favourite family days out in Yorkshire, her home county
Over at Mums do travel, Gretta focuses on South East England in her post about the attractions of London, Kent and the Isle of Wight
Erin from Yorkshire Tots shares three family adventure trails in Yorkshire where you can follow in the 'footsteps' of Stickman, re-tell the story of the Room on the Broom, and enjoy tunnels slides, bridges and beams on an amazing welly walk
Cathy at MummyTravels heads to the coast with three of her favourite family-friendly seaside attractions in Devon, Cornwall and Brighton, including the chance to spot giant octopus and be an Elizabethan explorer
Alison, Helen, Penny and Katie pick three of their favourite cool places to take kids, glamp at the zoo,  hire a beach hut or be an outlaw in Sherwood Forest.
For more news and updates on great places to visit across England follow Visit England on Twitter.