Yesterday was Mother's Day. You forgot, didn't you? *Panic sets in across the parenting nation with thousands of Dads causing mass internet chaos as they rush to check online calendars.*
Ok, it wasn't really; but Daddy figured out that next weekend is Mother's day, and that he is going to be in the USA at South By South West (SXSW) for a huge digital marketing conference. Guilt-stricken, he geared us up for the perfect Mother's Day and calmly informed Mummy that her day off would be occurring one week early.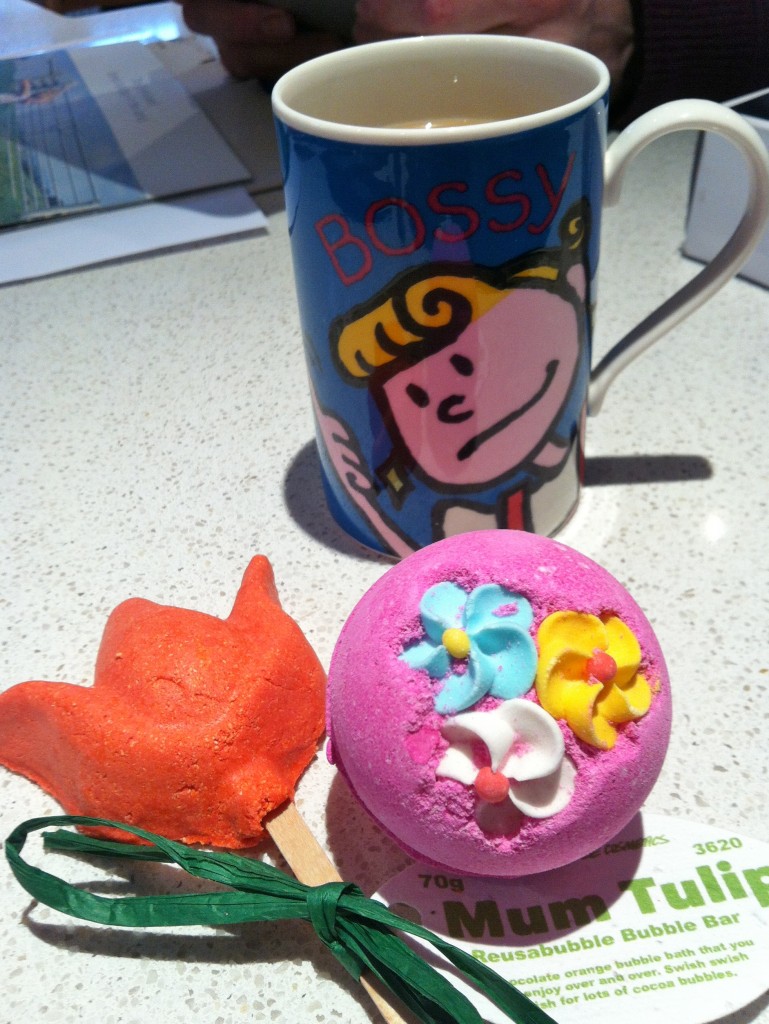 So she got Apple and Gingerbread Muffins in bed with a stong latte and a chapter of Matilda by Roald Dahl, followed by several appropriately judged gifts, mostly from Hotel Chocolat or Lush.
Daddy later made roast belly of pork for us all, throwing only one tantrum for Mummy to dissolve as he forgot the Yorkshire puddings, and a perfect day was declared.
Last year I wrote about the perfect Mother's Day, and how it included phonetically expressed desires for our lovely Mum – the kind of gifts that money just can't buy – and this year you can vote for your idea of a perfect Mother's day on Parentdish. Jewels, home-made gifts, or letting it pass you by completely – what's your choice??
Mummy was content with her offerings, shedding a tiny tear of pride at the Bug's attempt to write his own card, and my more sophisticated 7 year old efforts! She also took this card at face value with no arguing:
This is the front and back of our card to Mummy. It looks like a box of washing powder, but it insists that she not do any laundry at all, put her feet up, and do as she is told. So she did.
Quotes from this card that got Mummy laughing:
We asked 1942.6 Mums if they're as good as you, and they said "Are you joking? of course not, your Mum's well good"

To preserve the running of household appliances, you may have to remind us how they all work!
Oh, by the way, it isn't actually Mother's Day until Sunday 18 March, but Daddy didn't discover that until the muffins were in the oven and Mummy was buried under Mango Body Shop potions. However his mistake is your advantage, because now you know how to achieve the perfect Mother's Day, and you have plenty of time to prepare 😉