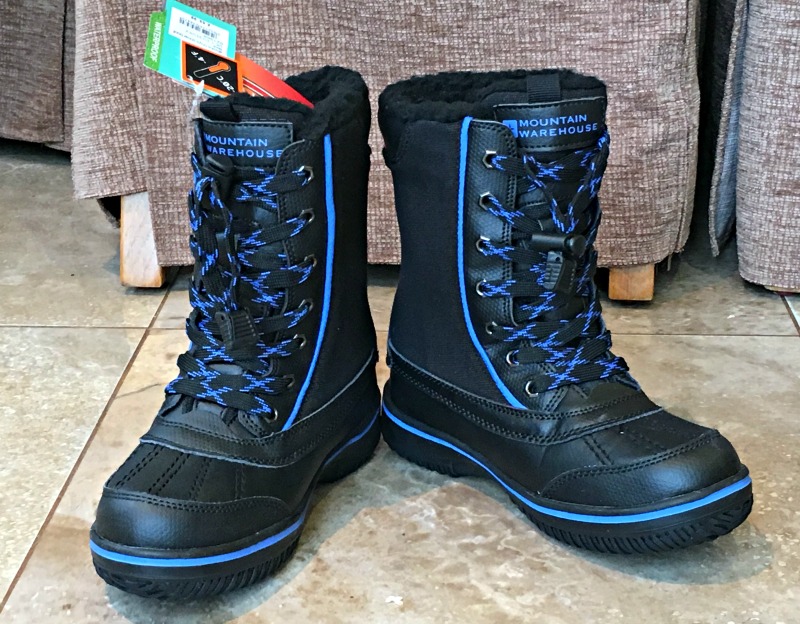 Every Sunday morning, Actually Daddy would return from the Bug's football match with cold feet, and trainers that were unrecognisable from standing up to his ankles in mud. "Why can't I have snow boots like the kids?" he would complain. It's understandable. Look what the kids wear when they're kicking around outside in the cold:
We decided on snow boots for the kids this year, because we knew we'd be going skiing. Let's face it, the UK doesn't often have snow, and when it does, we've made do with a pair of wellies and an extra pair of socks. But wellies have one thing against them in the snow. They're slippery! Have you ever tried to hike a sledge back up a hill in a pair of old wellies? It's like trying to climb Elsa's steps when you're a reindeer. Snow boots have great grips on the soles, meaning that even when the car got stuck spinning its wheels in the snow on arrival at our ski resort, the kids were off in the thick of it without a backwards glance at their poor father!
These boots were from Mountain Warehouse, who have a great selection of kids snow boots, at what I thought were really sensible prices. We originally chose some lace-up boots for the Bug, but swapped them when we realised that GG's tall Firbank boots were much easier to secure, with a pull tight toggle.
The boots are waterproof, and lined with Isotherm, so they claim to stay nice and warm for the duration. I can testify to that. This picture was taken after a full day of skiing, when the kids wanted to play in the snow. I thought they'd be exhausted, but I had to nag them to come in after two full hours of larking around in the snow. Not a single complaint of cold or wet feet!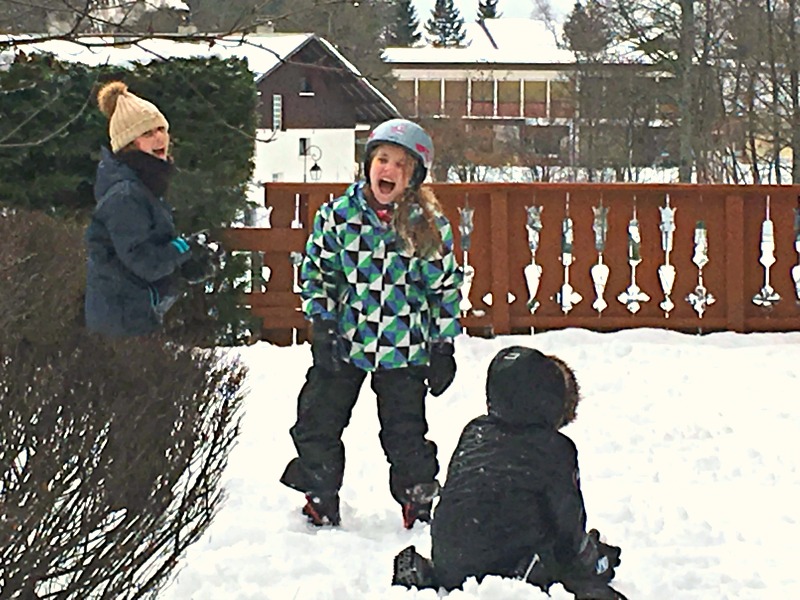 But even if you're not skiing, and you don't live in deepest Alaska, you'd be surprised at how useful snow boots are. GG has decided that they're essential on the playground, such is their comfort and cool factor and they've been out on the Guides chippy hike, where they survived sploshing through all sorts of dark puddles. Oh, and Actually Daddy now has his own pair that stand ankle deep in mud every Sunday…
Our snow boots were given to us by Mountain Warehouse for the purposes of review. All opinion, editorial, and images are our own and may not be copied.