Image by Stephanie Belton
"Muuuuum, how come I love you so much?" I asked Mummy as we left the supermarket. "Because I'm the most awesome person in the world ever?" She replied, with irony. "Yessss! That's exactly why!" And I gave her a massive squeeze as we walked, just to prove it.
The truth is, although I think she's pretty epic, there are mums out there who beat her hands down in terms of what they do, what they've been through, or what they've inspired. The Tesco Mum of the Year awards honours these "women who have inspired a generation," and this year we are proud to be one of the official bloggers for the awards. Mummy is already wondering how she's going to hold it together when she meets some of these incredible Mums, given that she's known for welling up at the merest thing!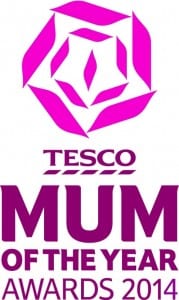 Take Claire Lomas, who overcame paralysis to walk a marathon and raise £200,000 for charity; or Anna Kennedy, who never gave up on her autistic sons educations, and today runs 2 schools and a college for children with autism. My Mum could never do that. Or could she? You see the awards celebrate ordinary women who have been moved to achieve extraordinary things, because of a drive to change lives for the better.
Anyone can nominate an "unsung hero" to take part in the Tesco Mum of the Year Awards 2014, so if you know an incredible Mum, nominate her here. Maybe she's overcome a significant setback to be even better than she was before; perhaps she's used her personal experiences to motivate immense change in society; or maybe she's just a Mum who fights tooth and nail for her children.
Much as I love my Mum, I know exactly who I'm nominating. How about you? Go and have your say – you have until 11.55pm on this Friday, 13 September 2013 to nominate an incredible Mum.
Disclosure: I have been recompensed in my position as an official Tesco Mum of the Year Awards blogger.