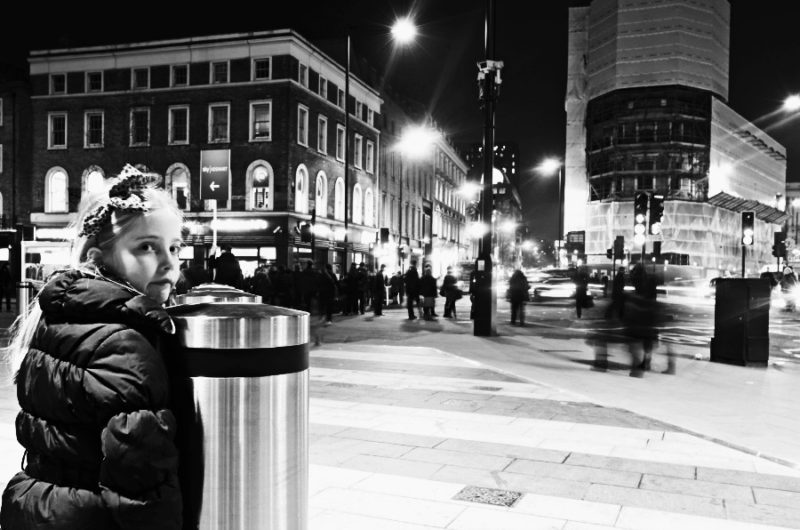 I took my daughter to Sadlers Wells this week. It was a first for both of us – I had never been to the iconic dance theatre in 25 years of living in or near our capital city. It was with some trepidation that I booked the two tickets – she is only 9, and it's serious performance, not the easy, engaging musical theatre that she loves so much.
But it is Flamenco season, and I have always wanted to go. Actually Daddy will openly admit that it leaves him cold, so I've been waiting until my girl was old enough to give it a go. I've loved Spanish dance since I lived in Andalucía (I even learned a little!) – it is exciting to hear, and to watch; it makes my hands clap to a rhythm they already seem to know.
My photography homework this week was to capture movement. I managed to freeze movement here, but I found showing movement in a still image more challenging. I decided to stop awhile at Kings Cross en route to the theatre, and make the most of the bright, busy traffic. I love the reflection of the moving lights on my stainless steel camera rest, that I had no idea I was snapping! She, on the other hand, was intent on movement of a different kind – in the general direction of the theatre!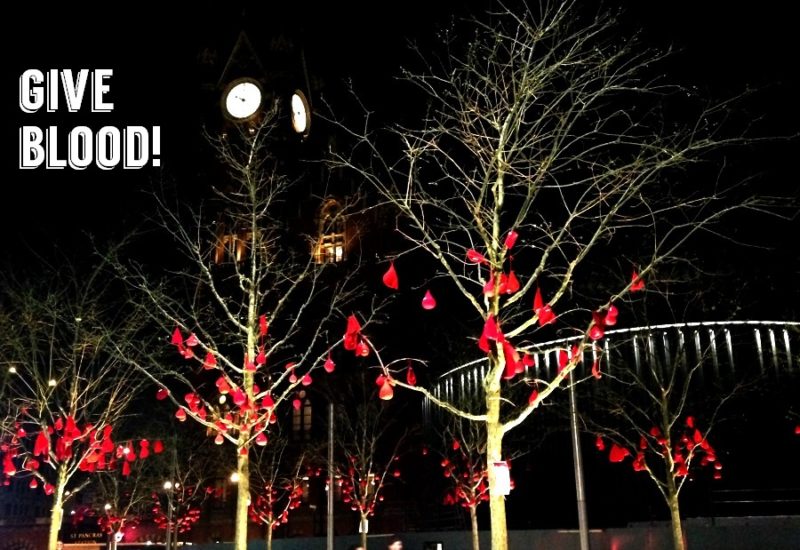 I couldn't resist grabbing this on my iPhone – knitted blood cells hanging in the trees outside St Pancras. Has there ever been a prettier reminder to give blood? In case it wasn't clear, I've downloaded a free font and edited in the message, to take advantage of the tip at Love All Blogs Better Photo Project this week. Font overlays are not something I've ever done before – probably because I'm scared of Photoshop – but hey, if I'm taking a course, I'm doing the homework!
I needn't have worried about the performance. Despite being the only child in the audience, my daughter was riveted. "Mum! How on earth do their feet move that fast?!" Turns out Flamenco is her thing too 🙂