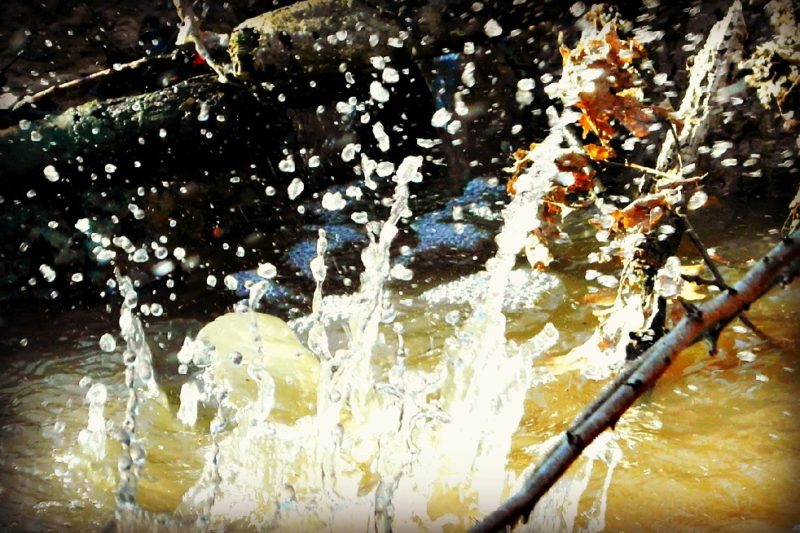 I'm 2 weeks into a photography course with amazing children's photographer Stephanie Belton. Last week I learned how to use aperture settings to bring subjects and landscapes into focus; to see Steph's tips check out my guest post on Love All Blogs Better Photo Project this week.
This week I'm not allowed to take my camera off the shutter speed setting, and I'm tasked with freezing and capturing movement. In theory it's simple – a fast shutter speed means I can snap detail in sharp focus. In practice of course, nothing is as simple as it sounds. But The Bug obliged me with some stone-throwing in a muddy stream on our walk through Broxbourne woods today.
Capturing movement turns out to be even more difficult, as a slow shutter speed just picks up all my hand tremors. I managed to perch my camera on one of the bare branches as GG ran through the woods in search of a climbable tree.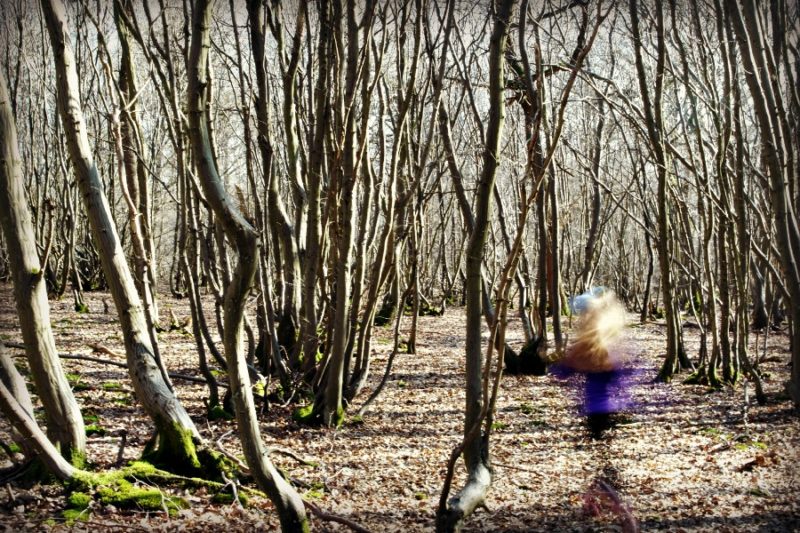 After the miserable wet winter, the sun seemed like a gift, and we soaked up the warmth, relaxing without the weight of winter coats. On the way home she declared:
It's as if God is rewarding the people  of England for not moving to Florida during the miserable winter…