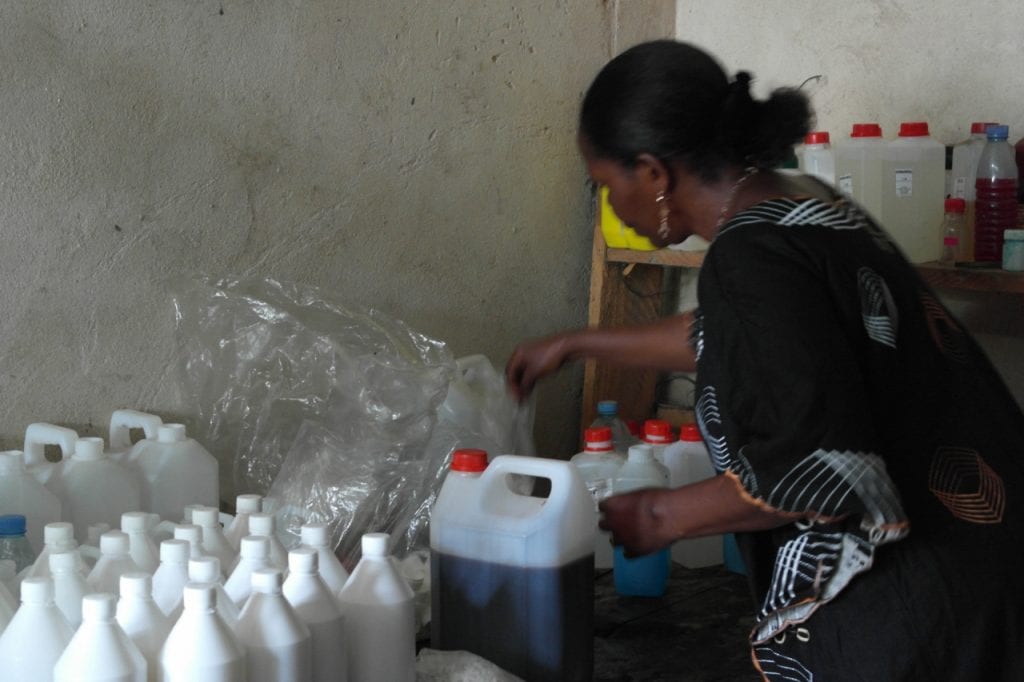 Not satisfied with inspiring 200 bloggers to carry a baton 600 miles in 6 weeks for Sport Relief, Team Honk is in Tanzania this week to see the inspiring work undertaken by Comic Relief to really change lives. For International Women's Day 2014 they have sent us this digital postcard of an inpsiring woman.
Claudia is an inspirational 54 year old mother and grandmother who, with support from The Gatsby Trust has turned a her hobby of soap making  into a profitable business. A year ago when Claudia  first starting receiving support for TGT she was producing 20 litres of liquid soap a month, selling to friends and family. Now, just one year on Claudia produces 3,000 litres per month, employs two people and she not only sells to friends,  family and local community but also supplies products to hotels and shops. Claudia, like the other women we've been meeting on our trip, spends time training other women both locally and in further afield.
You know what truly inspires me? It's the fact that all this work we're doing, all the effort that so many bloggers have put into raising money over the last few weeks (and last year), is making a difference. That literally all the money we raise – and as it stands today we've hit £22,000 so far this year – goes towards helping women like this. Women who have the energy to change not only their lives, but the lives of the other women they train. Women supporting other women.
That is #lastingchange. Those are inspiring women. We wrote recently about an ispiring woman. Do you have one you could write about? If you do, tweet your post with the tag #IWD2014 and #lastingchange. And if you'd like to support the work of Team Honk, follow #teamhonkrelay, or consider donating to their Sport Relief page.
Team Honk is about bloggers raising money and awareness for Comic Relief. To celebrate International Women's Day #iwd2014, Tanya, Annie and Penny are in Tanzania finding out how donations to Sport Relief last year have created female entrepreneurs and #lastingchange for women, their families and communities and beyond – rippling out #lastingchange in Africa.