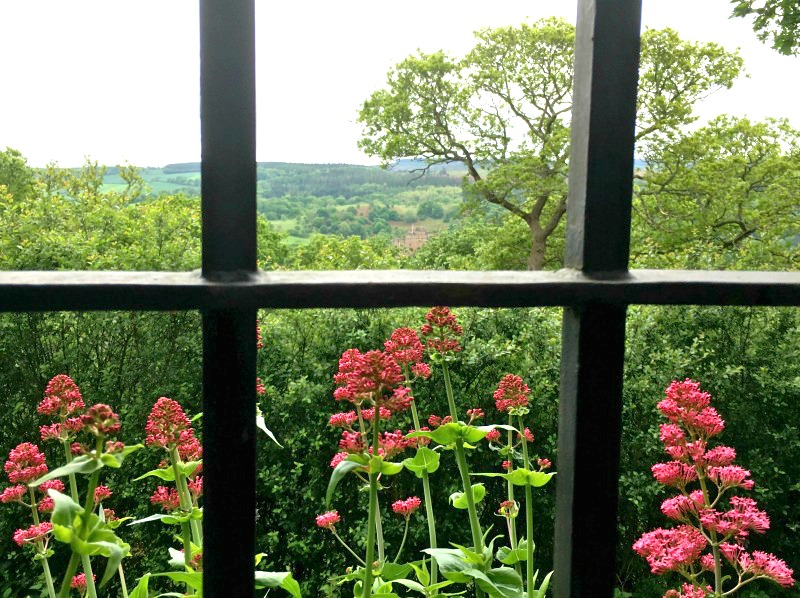 Finding the real Secret Somerset
How do you choose a restaurant in Hong Kong? A gondola ride in Venice? A beach in the south of France? Amongst all the choice, how do you find the really good stuff, the dish that will set your taste buds alight, that perfect little bay with the gorgeous sunset, or the boat that will leave you with lifelong memories? You follow the locals. Of course, you see the Eiffel Tower and you walk the Great Wall, but often it's the things you don't think to visit that become the greatest stories of your trip once you find them.
That's what the tourist boards of Somerset and Exmoor hit upon when they came up with the idea for #SecretSomerset. In a bid to highlight some of the quirkier sights and attractions of the region, Visit Exmoor and Visit Somerset asked the UK to nominate their favourite 'secret' places in the region for inclusion in a downloadable map. The result is a top 50 list of things to do and see that go beyond the obvious.
We spent the weekend at Butlins in Minehead as our base for a tour of the region, and set about finding as many of the secrets as we could. Starting with Dunster, a charming market town dominated by its famous castle, we resisted the main attraction for long enough to find Conygar Tower. A tiny, barely marked footpath between two cottages led us up a steep woodland walk to the tower. We would never have bothered without the Secret Somerset prompt, but we were so glad we did. A short but stunning walk ended in this: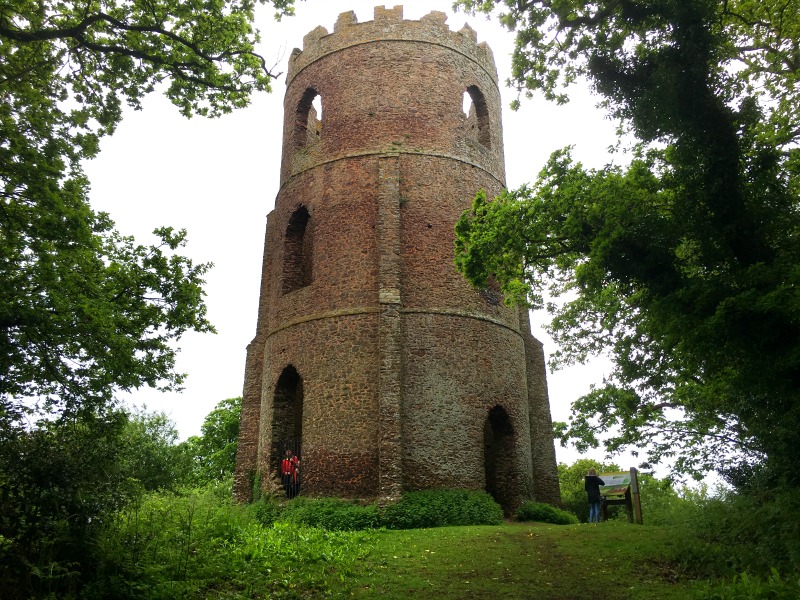 As well as having the best views in Dunster – including the castle – Conygar Tower is home to some of the loveliest poetry. Simply scan the QR codes next to the tower for words written by local schoolchildren about the elements they live amongst. My kids loved the novelty of scanning to read the words.
We carried on till we reached the crumbling tower, when all of a sudden we had a sparkling snow shower. Anya tried to eat the shining snow, the wind came over and my scarf was caught in the blow.
John Turner, CEO of Visit Somerset, describes the initiative: "The final Secret Somerset & Exmoor list is a collection of secrets that you can only find by having a real love and knowledge of the county. The list has been compiled to encourage new visitors and to help locals discover places they may not have even heard of before." 
And this is how it was for us. We visited Dunster Castle, and got caught up in the history of the place, but would we have ventured into the underground reservoir and lingered long enough to hear the story of a hapless badger who fell in and made his mark, without the Secret Somerset list?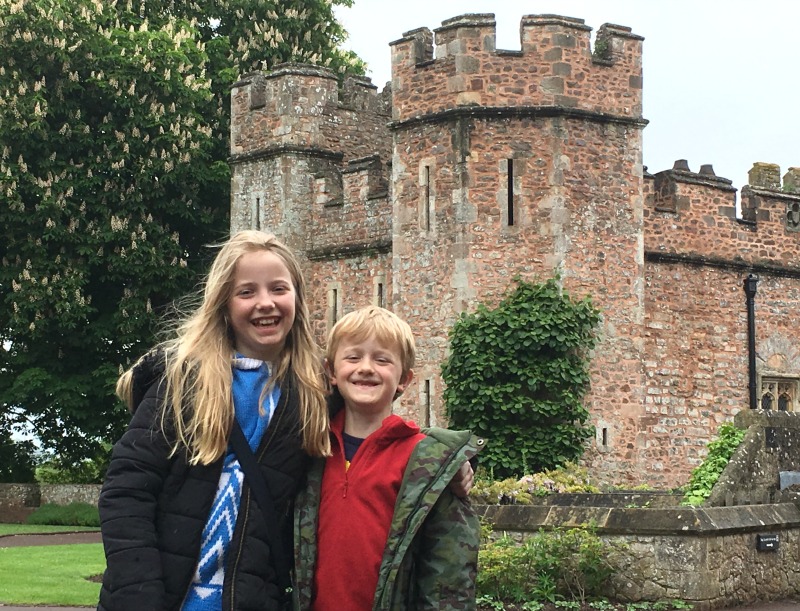 I suspect not. And we might have bypassed Gaddox Bridge – the perfect place for Pooh Sticks – and totally missed the nicest children's playground I've ever seen. That's part of the Secret Somerset and Exmoor campaign, and there's a collection of family activities to keep children entertained as they explore the county to download. The activity sheets encourage children (and adults!) to document their trip with photos, drawings and journal entries.
We certainly wouldn't have ventured up the ramshackle track to the Bakelite museum – which would have been a shame, because we'd have missed a brilliant collection of items from our past that astounded the kids as much as it made us reminisce.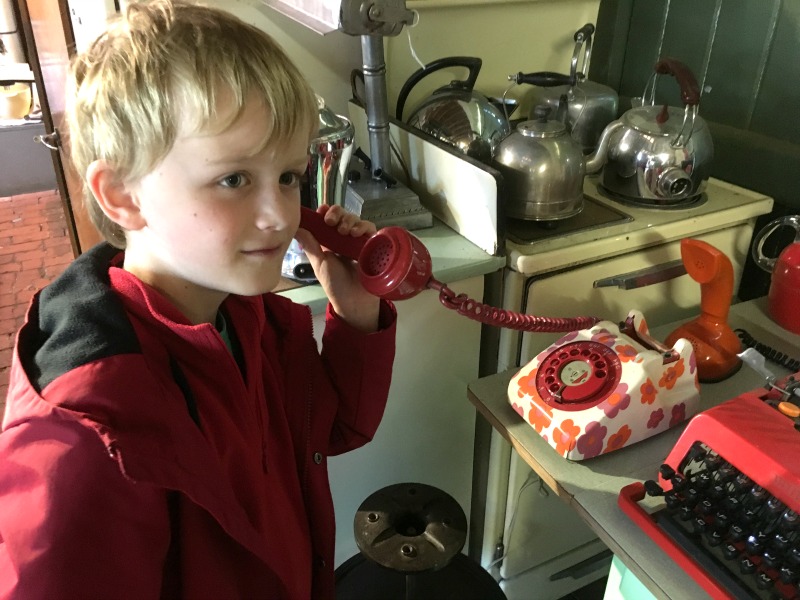 My children marvelled at seventies record players, the TV my grandma owned, and a plastic coffin that totally baffled us all! Who remembers the Homepride spice pots?
A beach was essential, and we discovered beautiful, but deserted St Audries Bay, with its impressive waterfall, the kids picking at shells in rock pools. How wonderful to explore a beach without the crowds.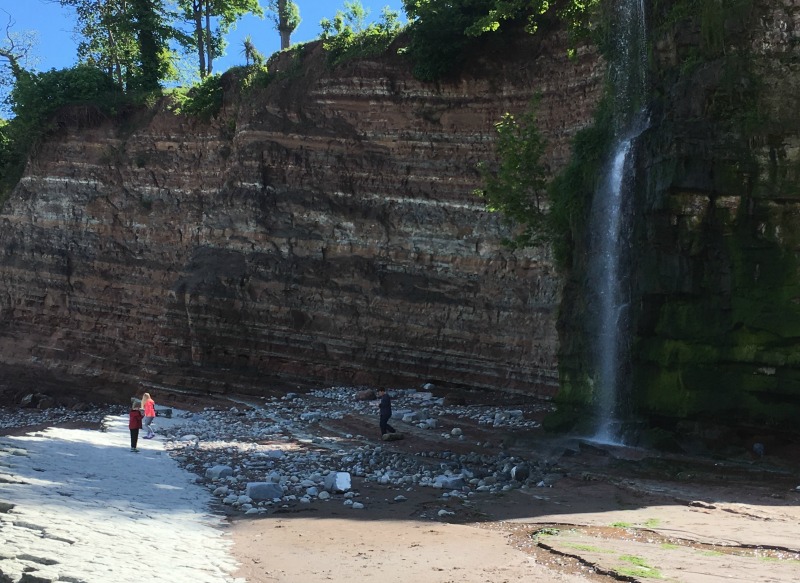 The drive back took us to Watchet, a beautiful harbour, with what looked like a nice collection of Somerset ice-cream shops. We couldn't stop though; we were on a mission to discover Contains Art, a small collection of artists studios housed within old shipping containers. Sounds harsh, but these metal boxes offer affordable studios and showcases to local artists, some just starting, other's with a few years of craft behind them. We met Georgina Towler, just back from college, living with her mum and dad to get started, creating these fascinating pieces: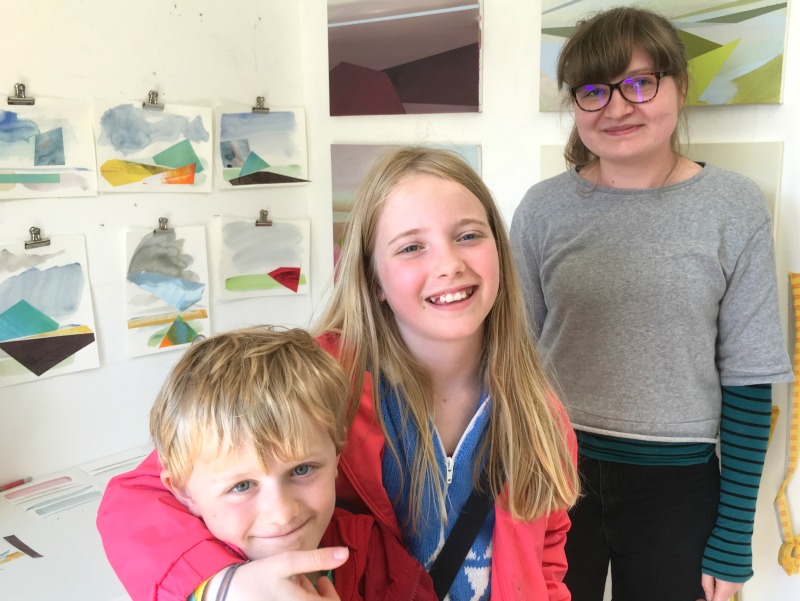 Next stop was Porlock Weir, and I was so looking forward to it, having visited during our last Somerset trip to Lynmouth. Porlock Bay have recently developed a fresh oyster trade, growing the delicacies on ropes in the weir. If you're lucky, you can taste them at the Café at Porlock Weir. Unfortunately they were too busy to accommodate us, so book in advance if you want to go. But we were delighted to find this alternative for Sunday lunch: The Bottom Ship does a wonderful crab sandwich, more wines by the glass than you could ever need, and a very friendly welcome – totally recommended!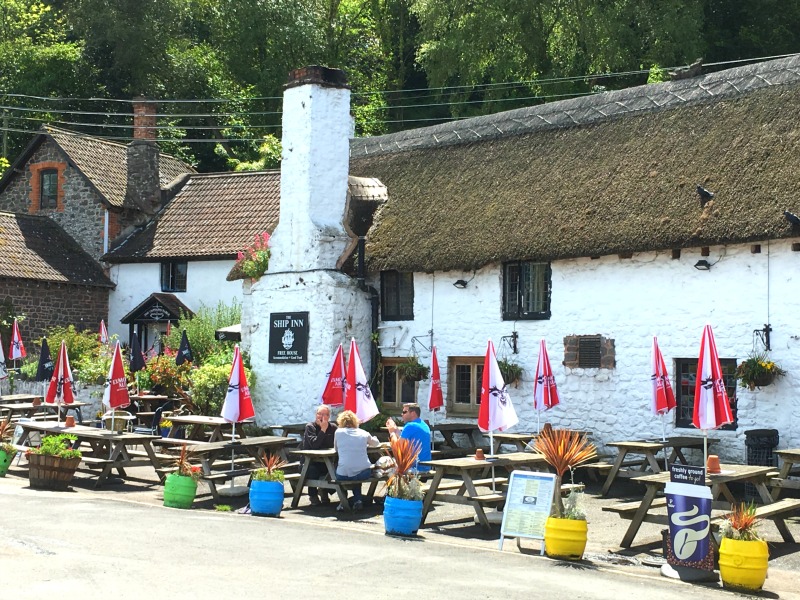 The resounding conclusion in the car on the way home? "We need to go back – there's so much more we haven't done!"
As Secret Somerset say: "Everyone on the panel has worked in Tourism in the area a very long time, and we have all discovered new 'secrets' about our wonderful county. That's been the best thing about the campaign; we've all found so much more about what Somerset has to offer both day trippers and holiday visitors alike."
You can find out more about places to visit in Somerset on the Visit Exmoor website.
We were guests of Secret Somerset. All opinion, editorial and imagery is our own.
Share this: