This year we're trying to be creative with Father's Day. Gone are the days when I could get away with a home-made card, and eating his picnmix. So we've been on the lookout for something a bit more innovative, that he hasn't already got. Here we've given you some of our favourites, in a range of pocket-money budgets 🙂
7 Father's Day gift ideas
Blow the budget – £1800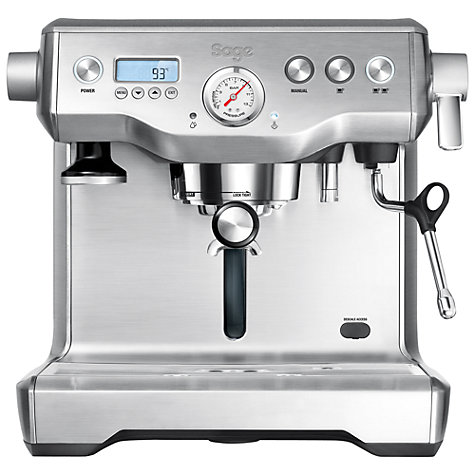 My Dad drinks a LOT of coffee. He necks the instant all day at work, but at weekends, when he has the time, he likes a good cup of coffee. He might even condescend to add some hot milk as a special treat. My Mum, conversely, takes one coffee a day, and one only. But it has to be immaculate. Woe betide the host who serves her a dodgy drink – she feels cheated. So I'm recommending they invest in the mother of all coffee makers. The Oracle, from Sage, by Heston Blumenthal, is aptly named. Automatic, and easy to use, it recreates the 'from grind to froth' perfection of an awesome coffee to such a high standard that they'll never need to spend £3.80 in a coffee shop again! Pays for itself in 473 cups – or a mere 23 days if you're my father.
Chill out in the garden – £517
Daddy is also obsessed with the garden. Not, as you might imagine, with the careful cultivation of perfumed roses, or the tender nurture of baby tomato plants, but with the destruction of ants. He recently engaged in a twitter rant with fellow ant killer Annie, which saw him covet a fire-breathing tool to torch his nemesis. A much more sensible, and safer option for the general environment would be to do some deep breathing in this gorgeous patio dining set, with a nice glass of something chilled, and a burnt sausage. Probably cheaper than the fire breather too, once you've factored in the potential for burned down fences…
Camping gear – £45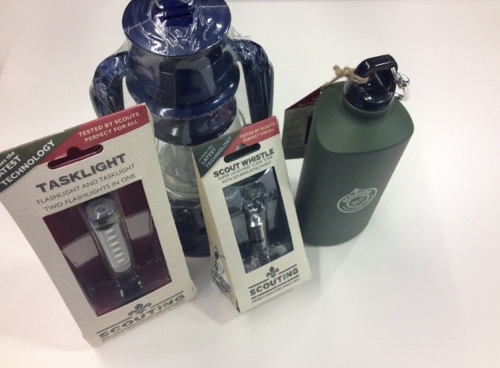 We like to camp. There's nothing better than chilling out in a field with a few friends an a hay bale for making you slow the heck down and relax. Even if tempers do get fraught after 2 nights of broken sleep. But it does pay to go prepared, and these camping gadgets from Halfords might give your Dad the beginnings of a plan if he's never taken you camping before. With a whistle to attract your attention when he gets lost on a nocturnal loo visit, and a bit of boy scout theming to grab his imagination you'll be swigging from a plastic cup in no time. And if he needs further convincing, just tell him that collecting sticks and building fires can be his job.
Classy glass – £30
Talking of relaxing, I believe we are in need of some wine glasses. He's actually quite good at doing his share of the washing up, my Dad. Especially after a dinner party, when he tackles the dishes with gusto. And the wine glasses. Which, once he's emptied them, become extrememly fragile. We may only have 4 left of the set of 8 we bought last year. And so it's time to replace them. We like these Polka Pastel glasses, which look pretty, but won't break the bank, in case they uhm, you know, break…
Socks Dad, but not as you know it – £21
If your Dad is fond of the classic city gent style (or even if he just needs a new pair of socks) £21 will get you the cutest sock combo available. One for me, one for my Dad is a gift box of 2 pairs of identical socks, the hook being that one pair is dinky, and perfect for the Bug, on the days when he wants to be just like his Dad. Although to be just like our Dad you'd kind of have to wear Angry Birds socks, and return to the house 6 times after leaving, to grab something essential that you've forgotten. So I'll continue working on my invention: a virtual 'stuff' magnet that will ensure all his paraphernalia follows him round in a kind of cloud of at-handedness 😉
'Stuff' storage – £6.95
One thing we know our Dad will never lose though, is all the stuff he doesn't really need any more, but can't bear to part with. Electrical leads, mostly. And twisted paperclips. A few chewed pen lids. The random bags and shelves full of pointless stuff drives Mummy bonkers, so we'll be getting our Dad a Man Tin. 'Nuff said.
An easy life – £4.49
If your Dad is the kind who dozes off on the sofa (check), or mysteriously disappears when the kids are 'bored,' then this is the gift for you. 100 gems of inspiration for things to do with the kids, that don't involve too much effort from your responsible adult. I've read a few, and I can safely say that they will appeal to the childish sense of humour that resides in our Dad, so if yours would find it amusing to compare bottom shapes in the sand, this is the book for you. And if nothing else it will give you all a giggle as you try to get Dad on his feet of a Sunday afternoon!
What are you getting for Dad on Father's Day?
Disclosure: We haven't been compensated for this post, or received review products. They're just a selection of things we think our Dad might like – and maybe yours too 🙂