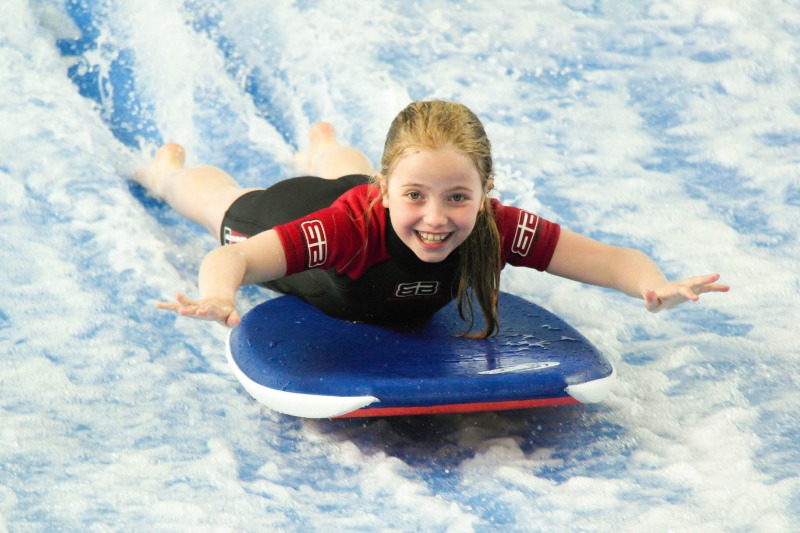 Thrilled.
Just look at that happy face. She's a thrillseeker, my daughter. She does have a safety gene that kicks in occasionally, but if an instructor tells her what to do and says it will probably be fine, she is first in line to give it a go. I love that about her.
Actually Daddy works on the Marketing team at Thorpe Park, and had been considering installing a Flowrider continuous surfing wave at the park, so he booked us all in to check it out. Immediately we arrived, I knew that myself and the Bug would be sitting it out with a milkshake, but there was absolutely no stopping this girl or her Dad. They embrace life and everything it has to offer them.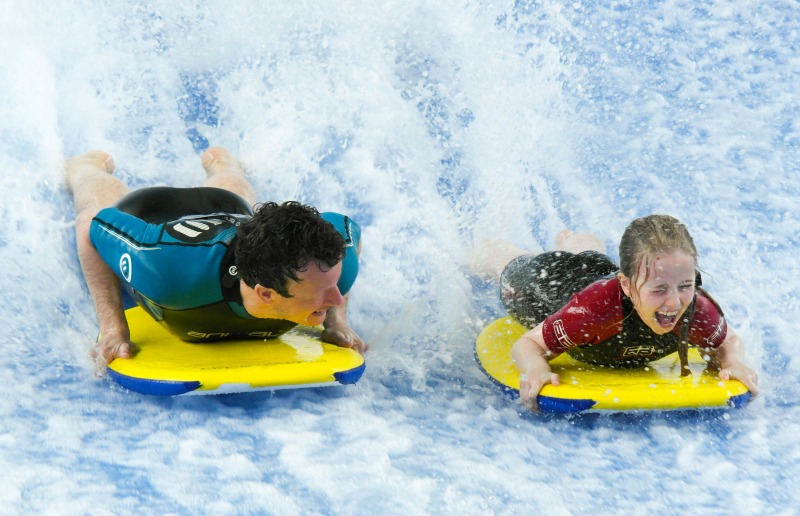 Over the course of the next hour the two of them – along with 6 other thrillseekers – listened to their instructor before hurling themlseves into the water. Gradually they learned to let go of the board, flip, and eventually to kneel as they rode the wave.  By the end of the lesson, Jason was brave enough to attempt a standing surf.
My thrillseekers.
Watch this short and very fast video to see how Actually Daddy fared: