I have been 9 for all of 3 days. It was great, but it's finished now, so I'm looking forward to Christmas 😉 I used to think that the best part of Christmas was unwrapping presents, but now I'm ancient, I actually love the shopping even more. And with only £2 pocket money a week (I know!!!) I can only afford the stocking fillers. So I was thrilled to discover Stickygram.
Something about Instagram appeals to the narcissist in me – I have been known to take 'selfies' behind Mummy's back on numerous occasions: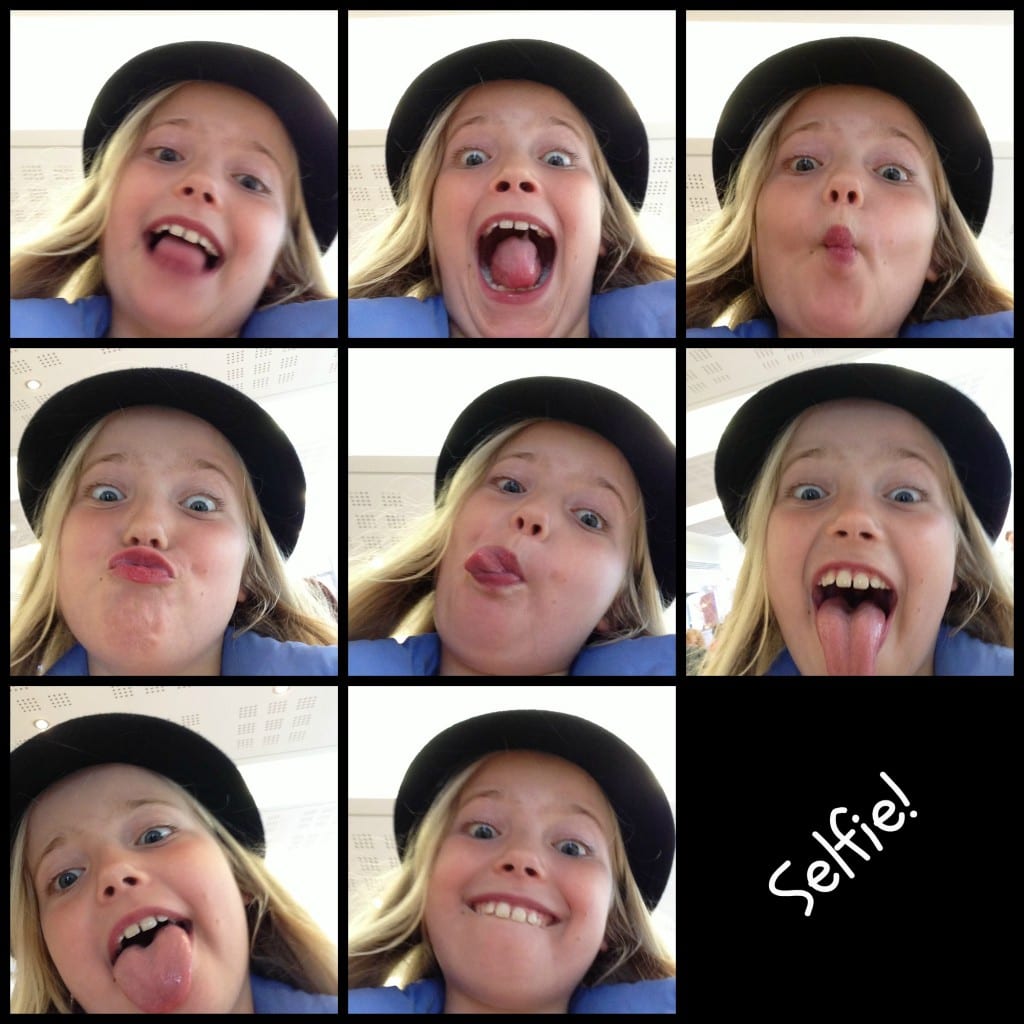 With Stickygram, you can create Instagram fridge magnets from your favourite images, direct from the site. How cool is that? Eight gorgeous pictures of me all over our fridge. Unbelievably, I wasn't allowed to choose my selfies, but here's what we did order.
There you have it. The highlights of 2013 for our family. All neatly transformed into fridge magnets for $14.99 (£9.29). Don't let the $ put you off. Ordering was really simple (I did it myself and I'm 9), and within a couple of days we had a chatty email letting us know our magnets were on their way.
I think I've done quite well getting Christmas sorted for all my rellies with only £9 of my pocket money, don't you?
Disclosure: we were given a code for a free set of Stickygram fridge magnets. All opinions and editorial are our own.