GIVEAWAY ENDED
I was in London this week for the Family Traveller awards. One thing I miss so much about living outside the city now, is the chance to just wander along high streets in my lunch break, or to sip a glass of wine after work. Dip into a café for a bite to eat, or see what's new in the shops for the next season. As we were meeting at the White Company in Sloane Square, we had a browse in Peter Jones first, and just like that, I'm in Christmas mode!
I know there's a backlash over Christmas coming too early in commercial terms – and I certainly didn't want to buy our local Sainsbury's mince pies at the end of August! – but there's something about the Christmas tree ornaments in a department store that draws me in, whether I'm ready or not. I'm ready to start my planning!
If you're the same (and I know lots of you secretly are), then I need to tell you about some of the things which have caught my eye recently that will be perfect for some of the more difficult-to-buy-for members of my family. And even better, I've got a lovely giveaway for you to solve two of your gift list quandaries. Read on for inspiration for the whole family, and enter the giveaway form at the end of the post for your chance to win.
For the Husband/Father who has it all
My husband has never been one for waiting. The year before I met him he went Christmas shopping the weekend before the big day, and came back with a brand new house for himself. I would have called it distraction theft that led him from Top Shop to the Estate Agents, to the new property development out of town. Who knew you could buy a house on a credit card? Anyway, long story short, when it comes to buying him a Christmas gift, I'm usually at a loss. I've decided the best thing to do is go off at a tangent and buy him something totally useless, but so completely adorable that he'll find it impossible to resist.
Saint John make mechanical vintage style collectible models that will whisk him straight back to his childhood. Not so much toys (they're not recommended for children), as a bolt from the past, they are beautifully packaged, and come with a chunky metal key to operate the old-fashioned wind-up mechanism. This Space Dog is adorable, and made me think of Dr Who's K9.
Mother-in-law Winners
I always feel like I need to be very considered when I shop for my mother-in-law. Don't get me wrong – she's lovely, but I'm always very aware that this is an important gift. It needs to say 'I've paid attention to what you like, and I've spent time seeking out the perfect gift.' My own mother-in-law is a fan of really good quality smellies, and has gifted me beautiful fragrances and bath products in the past. So I know for a fact that she is going to love this Himalayan Candles scented soy wax candle in night blooming jasmine. Made to last, and with a low smoking wick, the wax is poured into a heavy glass, lidded container which looks just like an old-fashioned powder puff box.
Your Favourite LEGO Fan
The Bug is going to be some kind of engineer, I'm sure of it. Either that, or he will be the best IKEA flat pack furniture builder ever! LEGO is his thing, and he prides himself on being 14+ in LEGO years. A couple of Saturdays ago we all fell hard for the Smyths Toys If I Were a Toy advert, and the kids had their Christmas bauble moment over the magic of browsing the toy stores for their Santa letter inspiration. Suffice to say, he was straight onto the website the next morning and now knows that he wants a giant AT-AT as his next mission. I'm not complaining – it will keep him busy until well past Boxing Day!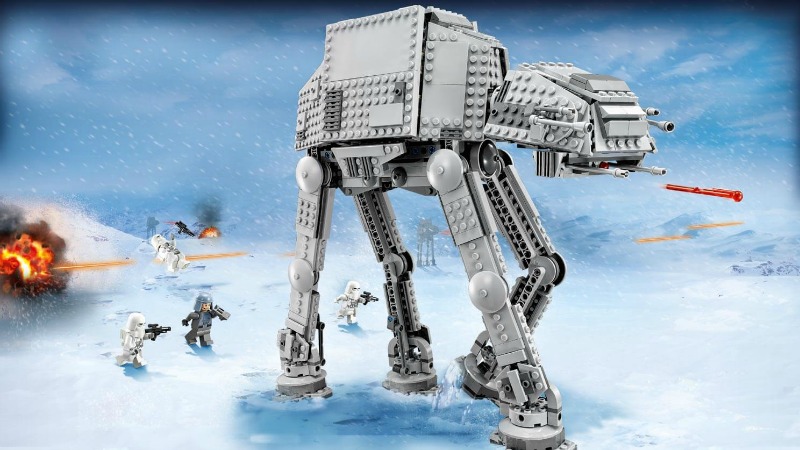 Your Tween Daughter
My daughter, at 12, suddenly has a life of her own. I find myself competing with her ever extending list of social connections for time with my girl. She regularly appears by my side on a Saturday afternoon,  phone in hand, to ask for a lift into town, or permission to go on a sleepover, and it's all facilitated by her mobile phone, and her instant access to her friends. I don't mind it; I like that she is finding her own way, building her life and her support networks, and I love her friends. She's always looking for quirky phone cases to update her best accessory, and I found these FLAVR designs for iPhone 5, 6, 7 ranges, and the Galaxy S7 range. They're £9.99 in Carphone Warehouse, and would make a perfect stocking filler.
Your Little Bookworm
A lovely easy read for children who are just beginning to master chapter books is a new publication by nature and travel enthusiast R.D. Dikstra. Tigeropolis draws on the author's own experiences of travelling in India, and interacting with real tigers. The result is a charming story about the importance of protecting our environment in a fun, gently educational way with engaging illustrations and an entertaining tale about a family of vegetarian tigers trying to save their tiger reserve. The Bug read this and really enjoyed it, so I know it will be popular with children from 6-10, and even younger if you like to read aloud to your child.
The Travel Addict
That trip to Chelsea I mentioned at the start? Totally ticked off loads of my stocking filler needs. John Lewis have a whole range of tree ornaments designed to appeal to tourists, with London buses and shiny red telephone boxes. But this one in particular caught my eye, and would be perfect if you have a backpacking student home for the holidays, or simply love to travel yourself!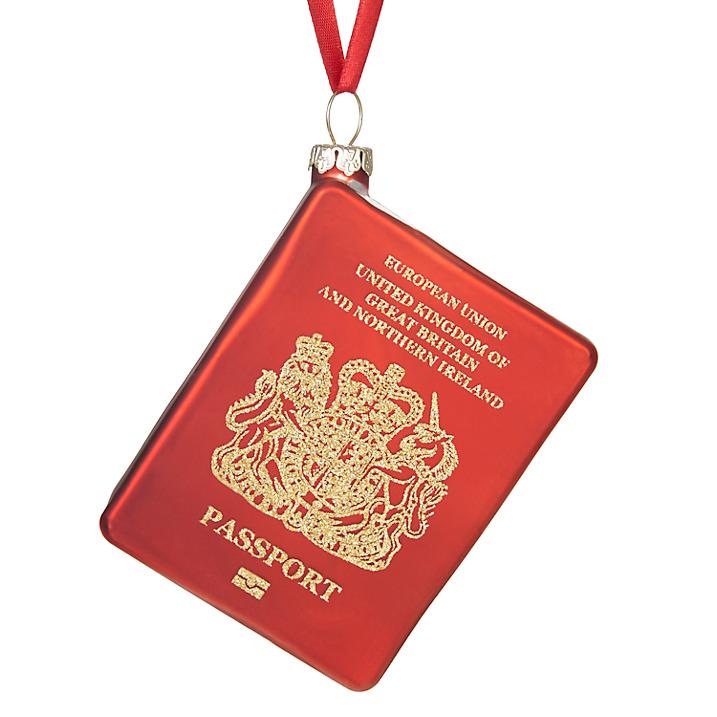 Your Brother/Sister's Kids
Let's face it, you can never buy a toy for someone else's child at Christmas, without the risk that they will already have received it that morning from the Big Man himself. So your best bet is to treat the whole family to a fab experience. We recently went to see Marvel Universe Live at the O2, and it was a total hit with our kids.
All their favourite characters act out a fun storyline, but really that's just a backdrop to some incredible stunts. Think motorcycles, fireballs, climbing and aerial manoeuvres mixed with colourful fight moves. It's a high energy night out sure to make some great memories. The show is on tour across the UK in the new year, so this would make a perfect gift for a high-octane family.
Good to know:
The Saint John collectible mechanical figures retail at £25.00 for the Laser Robot, and £49.95 for the Space Dog. The Powder Puff Box candle retails at £35. Find your nearest stockist for both ranges here. Tigeropolis is available in all good bookshops, priced at £7.99. FLAVR phone cases are in store at the Carphone Warehouse, priced at £9.99 each.
Giveaway Terms and Conditions
1. Entry is open to UK residents only, excluding anyone professionally associated with Actually Mummy or the promoter.
2. Five winners will win 1 Powder Puff Himalayan Scented candle, and one Laser Robot collectible figure. The prize is non-transferable, non-refundable and there is no cash alternative.
3. The prize draw starts at 12.01am GMT on Friday 7 October 2016 and closes at 11.59pm GMT on Thursday 27 October 2016.
4. Entry is free and must be made by commenting on this blog post answering: 'Which Enesco item would you most like for Christmas?' Bonus entries can be obtained by tweeting about the giveaway, visiting Enesco on Facebook, visiting Actually Mummy on Facebook, following Enesco on Twitter, and following Actually Mummy on Twitter.
5. The names of the winners will be published on this website within 14 days of the giveaway closing, and the winners confirming.
6. The winners will be drawn at random using Rafflecopter and they must have commented on this blog post for their entry to count.
7. The winner will be notified by email. They will have a week to respond, after which time a redraw will take place.
8. In the unlikely event that the prize becomes unavailable the Promoter reserves the right to substitute a prize of equal value.
9. The Promoter's decision on all matters is final and binding on all entrants. No correspondence will be entered into.
10. By taking part in this competition you agree to be bound by the competition terms and conditions.
11. The Promoter reserves the right to disqualify any entrant and / or winner at its discretion and without any notice in accordance with these terms and conditions.
12. The Promoter is: Enesco Ltd, UK Customer & Distribution Centre, Brunthill Road, Kingstown, Carlisle, Cumbria , CA3 0EN.