Yesterday we had a day in London with the kids. We took the car, and we parked it totally free of charge, all over the capital, while we explored some sights, sounds and smells we've never discovered before with the kids. We were able to do this because we have an electric car. Read on to find out how it works.
How to charge an electric car
Over the last few weeks we've been road-testing the Renault Zoë on behalf of Go Ultra Low. Until 31 March 2015, British Gas will install a charging point at your home free of charge, and the process was really simple for us. Over the weeks, we've gotten into the habit of plugging in whenever we get home for the evening, and switching off before we go to bed, with a fully charged car. I'll be honest here and say that the thought of plugging the car into our house freaked me out to begin with, so I handed the job over to he who loves change more than I do. But there came a time when I needed to learn how to charge the car. I have no idea what I was worried about. Take a look at just how easy it is:
Charging an electric car in London
We're subscribed to Urban Explorer, who every week send us an email with details of things we can do in London with the kids. Sometimes its whole day events, others its children's theatre suggestions, and often a mix of bits and pieces we can dip in and out of. Last weekend was exactly that, and we'd already secured tickets to see Little Mix at British Summertime in Hyde Park, so we decided to make a day of it. We planned our visits around events with public charge points nearby, thinking we'd park up and leave the car to charge whilst we spent an hour or two enjoying the various activities.
Stop 1: A Pop-Up Book Festival at Swiss Cottage
We have travelled through Swiss Cottage on numerous occasions, but never got off the train, or out of the car. The iconic pub is shut, and there never seemed to be anything else worth visiting on the Finchley Road. But on this particular day, tucked behind the library, little stalls selling gorgeous coffee and mouthwatering crêpes facilitated our journey around the book stalls and children's activities. Never able to resist a new book, the kids both quickly convinced us of the need to buy one signed by it's author. They quickly got stuck in, but were soon drawn into the performance poetry of the Poetic Debaters Project. Teenagers arguing their points – Arts vs. Science, environmental issues – all through the medium of poetry. It was inspiring!
Car plugged into a public chargepoints a couple of streets away, with 3 hours free parking, we felt relaxed enough to hang out for as long as the children were interested, soaking up a little sunshine along with the literary talent. All we had to do was find the free spot (the car's satnav system will tell you where the nearest chargepoints are, and whether or not they're in use) and connect up using the cable we'd been supplied with the car. You just swipe your network chargepoint card, plug in at the chargepoint, connect to the car, and you're set. Locking the car also locks in the cable, so no-one else can unhook you. An hour and a half later we'd topped up with about 20 miles of battery power – extra security on what we had left after our drive into London.
Stop 2: Spitalfields City Farm
We deliberately parked a short walk away from the Strawberry and Honey Fair at Spitalfields City Farm, becuase we wanted to walk through Brick Lane. The Bug is a huge fan of curry, and we knew that the street food there would be good. Luckily we had another 3 hours on our free parking spot, because the temptation to linger amongst the markets of Brick Lane was just too great.
Every nationality of food imaginable – Ethiopian, Thai, Chinese.
 We were sorely tempted by this too: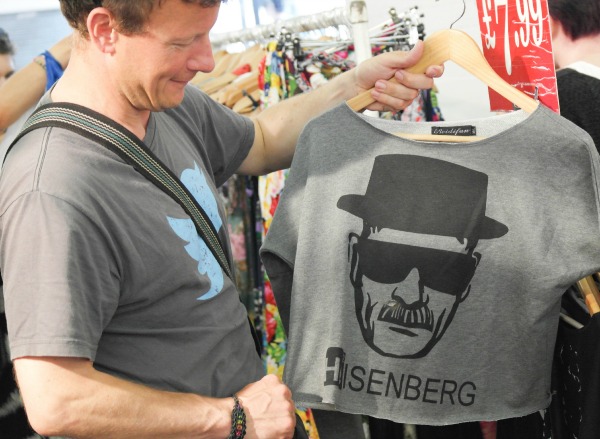 Spitalfields City Farm is a tiny gem in the East End of London. You wouldn't visit unless you lived nearby, but you should. A volunteer-run farm and garden, it is full of the unexpected, from literally giant flowers, to the healthiest donkeys you'll ever see. Add to that the heady waft of warm tomato plants, and the best climbing frame EVER, and you've got a compelling reason to spend some time delving deeper into east London than you've done before. We had visited for the Strawberry and Honey Fair – devouring a teacup of strawberries and cream topped off the experience perfectly!
Giant thistle.
This bee was so heavy with pollen he was flying like a drunk!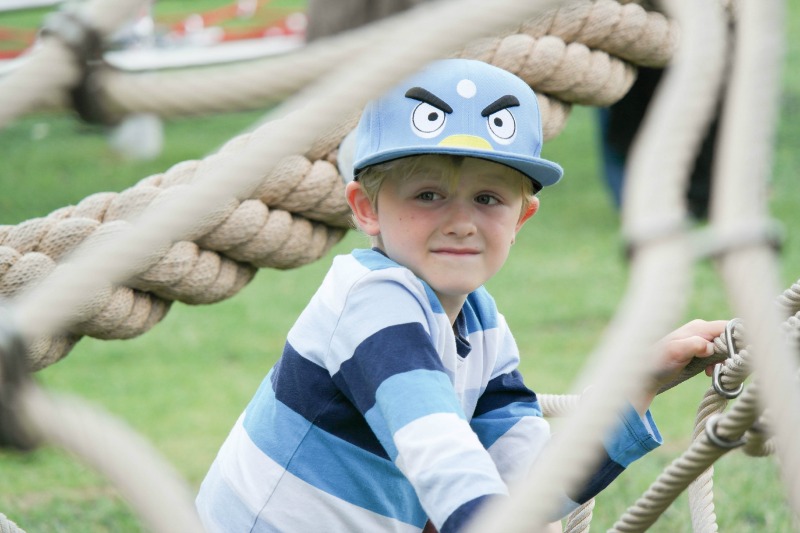 The best climbing frame,
Stop 3: Park Lane!
Yes, you can park free on Park Lane. Well, on Upper Grosvenor Street, which is pretty much as good as it gets. Happily chilling at British Summertime in Hyde Park, we knew the car was safely hooked up to the next chargepoint, filling up on mileage to get us back home. Which is just as well, because there was free ice-cream. And Little Mix played for over an hour…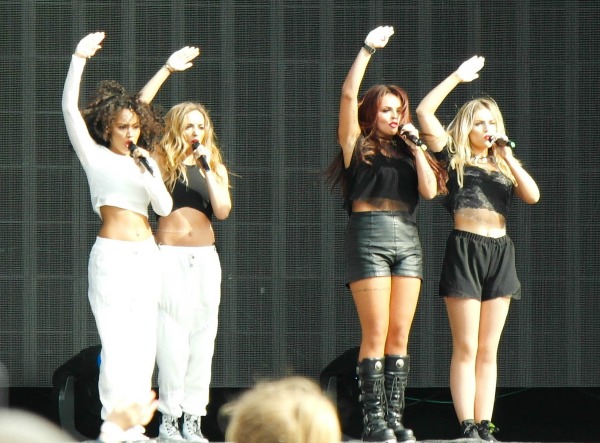 More on charging an electric car in London.
There are 1408 electric car charge points in London. That's twice as many charge points as there are petrol stations. And electric cars are exempt from the congestion charge, so that's a saving of £10 every time you drive into London. The aim is for every Londoner to eventually be within one mile of an electric car charge point. All you do is register with Source London, pay an annual fee of £10, and then use any charge point to charge your vehicle at no extra cost. (Parking charges may apply, but we didn't find any points where we needed to pay).
You can find out more about charging your car with Source London here. Visit the British Gas Electric Vehicle page to find out more about free installation of a home charging point. To plan your own out of the ordinary day in London, check out Urban Explorer.
We were loaned a Renault Zoe 100% electric car for the purposes of this review, and will receive a £100 admin fee for writing about our experiences. All opinion and editorial is our own. For more on owning an electric or low emissions vehicle follow the #GoUltraLow hashtag, or visit Go Ultra Low.
Related posts: