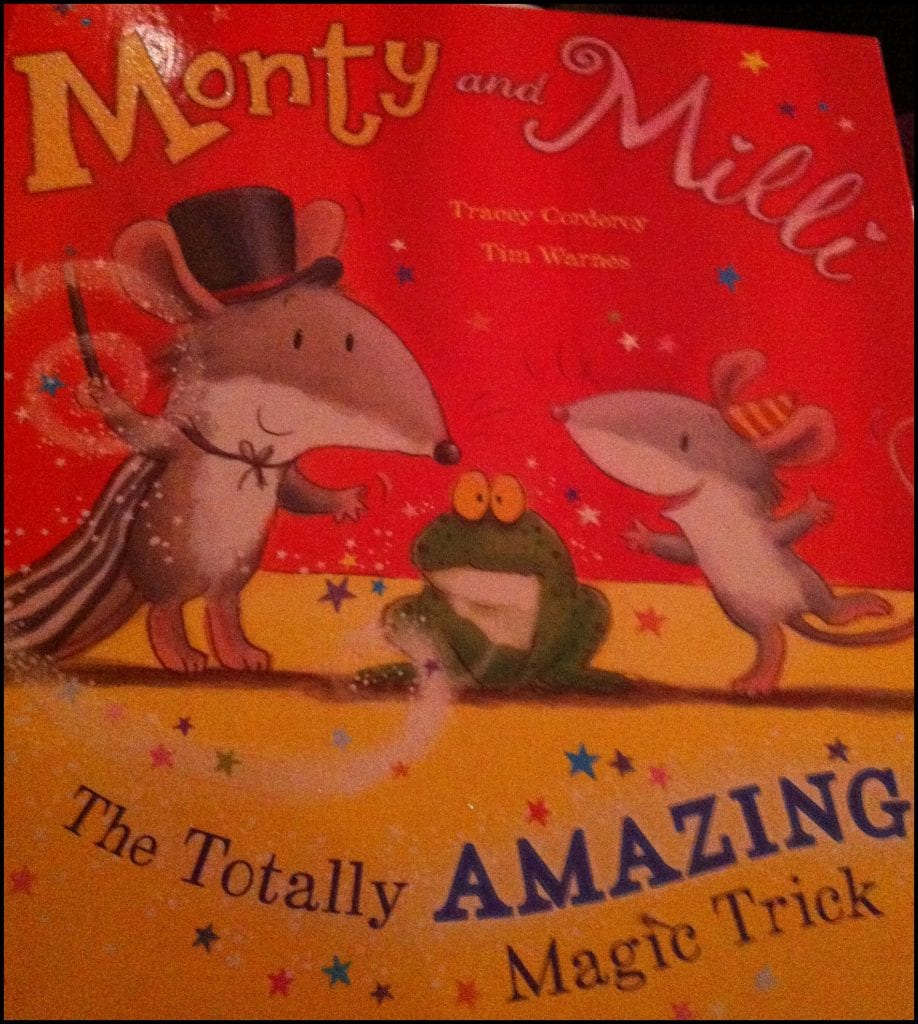 By Tracey Corderoy and Tim Warnes. Review by the Bug, aged 5.
My brother is not one for practising his writing. But he has recently acquired the ability to read, and can be found most mornings, long before M&D's alarm goes off, poring over his books. Even the promise of pain au chocolat elicits a groan of disobedience when he is asked to abandon his literature in favour of dressing and coming down for breakfast.
Perhaps this new-found ability accounts for his urge to review Monty and Milli. We've had The Totally Amazing Magic Trick hanging around for months, with a plan to review it, but before now it hasn't been a priority on my brother's list of things to do. He has been demanding Mummy's attention all week with a desire to flex his pencil. Let me translate:
Milli always copies Monty and it makes him cross.

I like Milli because she is funny.

My favourite part was when Milli was hiding under the table and pretended to be a warty toad.

Blank – ie. I wouldn't change anything about this book.
That just about covers it, from the Bug's point of view, but if you want to see a more in-depth review, head over to Mini Bookworms for the full lowdown 🙂