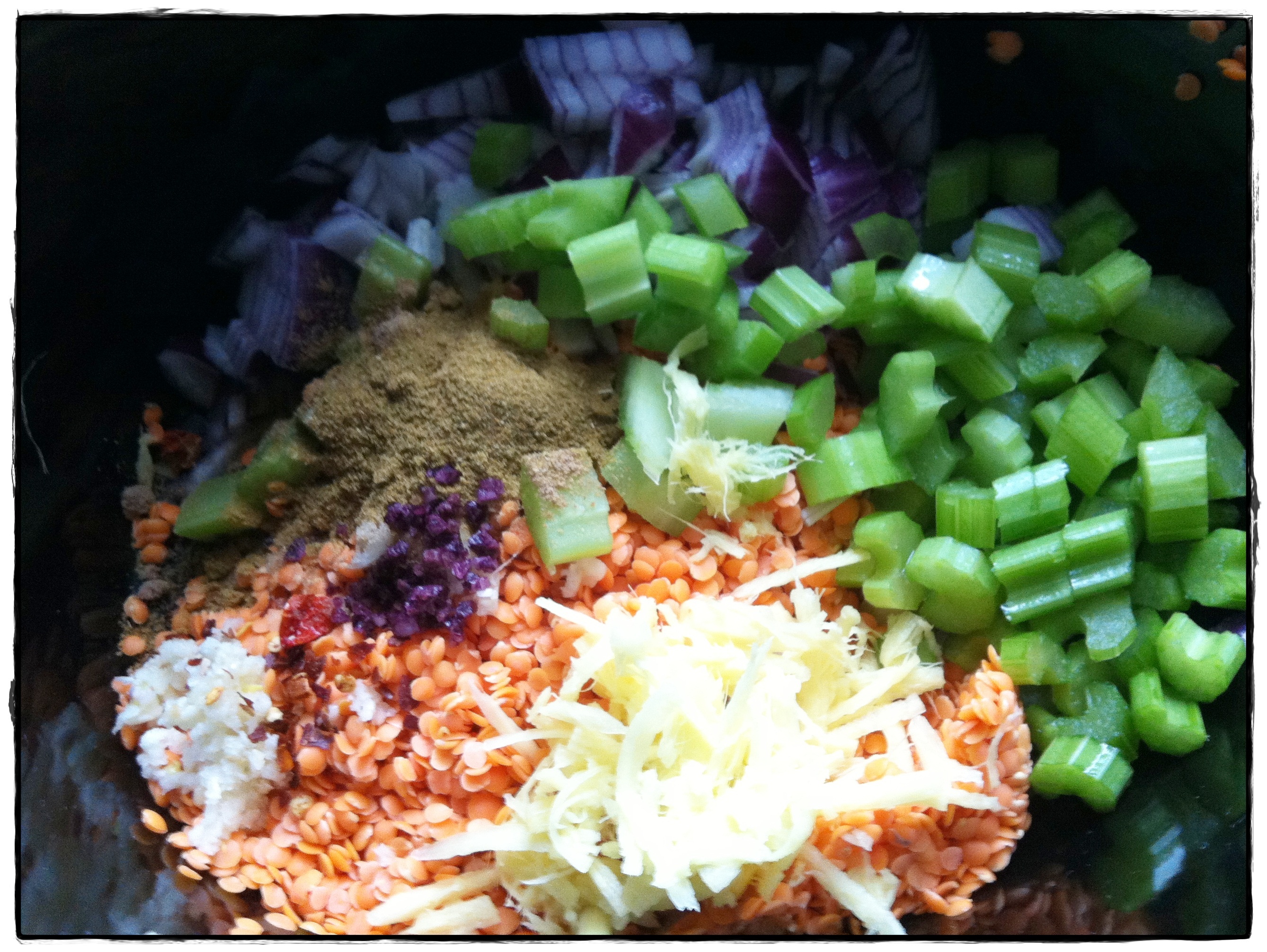 What Mummy loves about this red lentil curry, aside from the fact that it has only 7 WeightWatchers ProPoints per serving, is that it genuinely needs no effort at all. Simply chop up all the vegetables, rinse the lentils until the water runs clear, mince the garlic, grate the ginger and chuck everything in the slow cooker on a high setting for about 4 hours. Or you can cook it all on the hob, with some low calorie cooking spray, if you're in a hurry – about 15 minutes simmering will do it.
You will need:
250g red lentils
1 onion, finely chopped
2 stalks celery, chopped
2 cloves garlic, minced
pinch of chilli flakes
1tsp ground coriander
pinch of sea salt
1/2 tsp turmeric
1/2 tsp cumin seeds, roughly crushed
2cm fresh root ginger, peeled
400g can chopped tomatoes
300ml boiling vegetable stock
To be added later:
1 small head of spring greens or savoy cabbage, shredded
1 lime
handful of coriander leaves, chopped
Put all the vegetables, spices, seasoning and stock into the slow cooker as described above. Once the initial cooking time is up, you literally place the shredded greens on top and let them steam, covered, for about 20 minutes. Then mix into the curry, and serve with lime wedges and coriander leaves sprinkled over the top. We serve this with a WeightWatchers garlic and coriander Nan Bread for an extra 4 points.