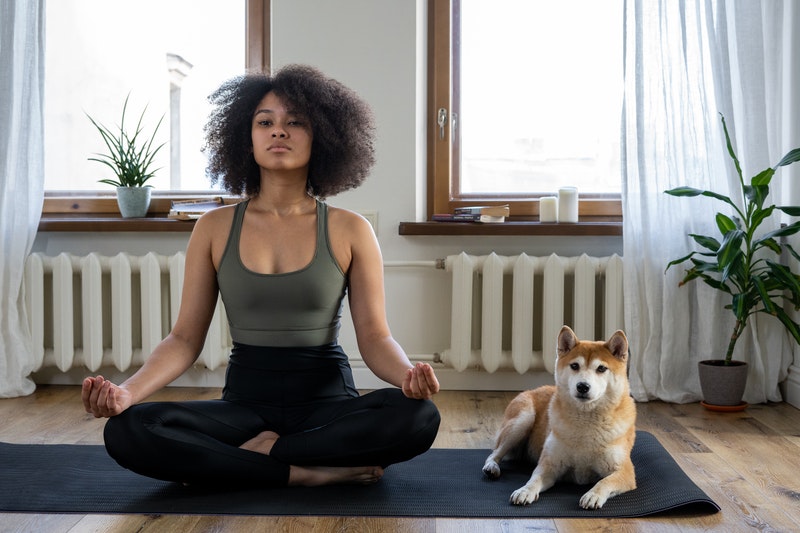 Whether you're in the midst of a national lockdown or just hauling up at home to stay out of the way of COVID-19, staying active whilst staying at home isn't easy. Add a teenager or two into the household, and it can feel almost impossible. However, it's so important to stay active for your physical and mental health. So, if you're looking for some inspiration or just a little nudge, hopefully, these tips and ideas will help you!
Set intentions
To get yourself motivated and really excited about getting active, try setting intentions for yourself and what you'd like to achieve. Maybe that's to learn a new type of workout style or to walk once a day, or maybe you'd like to feel better and more healthy in your body. Whatever motivates and encourages you, write it down. By setting your intentions and writing them down, you're setting yourself up for success and creating space for you to achieve your goals.
Get planning
The best intentions in the world aren't going to get you outside for a run if it's raining, so, planning is your next best friend. Try picking up a calendar or a diary and penciling in when you're going to get active. This means you (and everyone is in your household) will know when you're going to be getting active and will help you plan them into your day. That way it won't get to 7 pm and you haven't had a chance to fit it in yet.
Pick up a new hobby
Learning something new is great for the mind, and if it's fitness-related, great for the body, too. Lockdowns can make you feel restless, so if you're looking for a new challenge then why not try something totally different? That could be Hoola hooping (a brilliantly fun workout) or start cycling around the block.
Brush off those skipping rope skills
Remember those hours spent skipping in the playground? Well, they weren't wasted after all. After going out of fashion, skipping is being brought back as a brilliant fitness method. Skipping workouts are now all the rage, and they're brilliantly accessible, too. You can pick up a skipping rope cheaply online and follow a number of workouts online. Apparently, it's one of the most time-effective fat-burning workouts you can do!
Get zen
Yoga. It might not seem like the first choice for those looking to burn calories or 'get active' but it has so many brilliant health benefits. It improves balance, strength, and flexibility (which will help your posture after all those hours on the sofa!) and can be easily picked up at home. You can easily go online and follow a beginner's plan, or commit to an online yoga studio membership for more classes and guides.
Walking works
Whether it's laps of your garden while quarantining or a gentle stroll in the local park, walking can do wonders for you. Just being outside and getting into the fresh air is great for you (so much so that some people call it 'green therapy'), but add a brisk walk into the mix and you've got yourself a workout!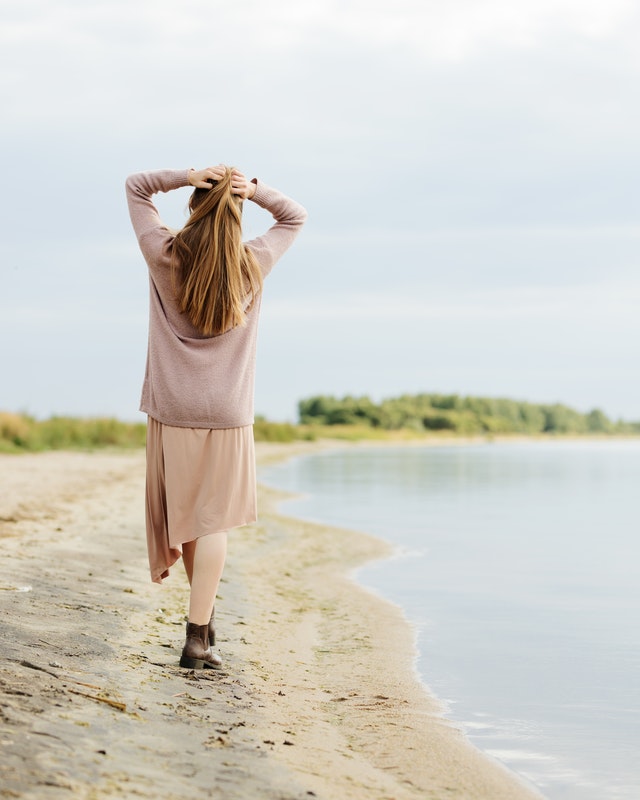 Work with your teens
Cooperating with teenagers isn't always easy, but getting them off the computer and onto the exercise mat can make the world of difference! Find something that you might enjoy together, be that a HIIT (high-intensity interval training) workout online or a walk through the woods. It's just as important for your kids to be moving as you, so try and get them involved if you can.
Go digital
Online streaming sites like YouTube have changed the fitness game. Whatever workout you'd like to do, you will be able to find one on YouTube. So, if you've never worked out in your life and you don't know where to start, you can tentatively do some research, watch a video for free and follow along in the privacy of your own home! Equally, if you're a gym fanatic who's tearing their hair out that their gyms are shut, then you can find advanced workouts there too. It's a great place to explore and learn, so, what are you waiting for?
Build it into your day
If you find your motivation flagging, or the day keeps running away with you, try setting alarms during the day to remind you to get moving. You could set one to go off at lunchtime, and you could go for a half an hour walk in your lunch break. Equally, setting your alarm for slightly earlier in the morning means you can get your workout done before breakfast, and you'll get to spend the rest of the day basking in the satisfaction that you've already achieved your goal that day.
Reach out to experts
Just because you might not be able to get to a spin class at your local studio or pump iron in the gym, doesn't mean you can't enlist the help of trained professionals. You can access personal trainers online, and even have physiotherapy consultations on video chat! Staying in shape has never been so easy, or accessible. So, if you're in need of a little bit of help while getting active, remember there are solutions out there.
Don't be too hard on yourself
Rest is important, that's why you hear personal trainers encouraging rest days. So, remember to listen to your body and rest when you need to. Now more than ever, you don't want to get worn out and compromise your immune system! And if you're finding that you're piling too much pressure on yourself and getting active isn't fun anymore, then press pause and reset. Remember: your doing this for your own benefit and it's meant to be fun, not a chore.
Hopefully, you've found these tips and tricks helpful for keeping fit during a lockdown. You never know, you could soon become a level 3 personal trainer!