Just look at that view. Spectacular, isn't it? This is Guernsey.
The view in Guernsey
You'll see a lot of lanes like this one on the second largest of the Channel Islands, and most of them will lead to a similarly beautiful panorama. This is where I was fortunate enough to spend the weekend, because this is where my brother and sister-in-law live.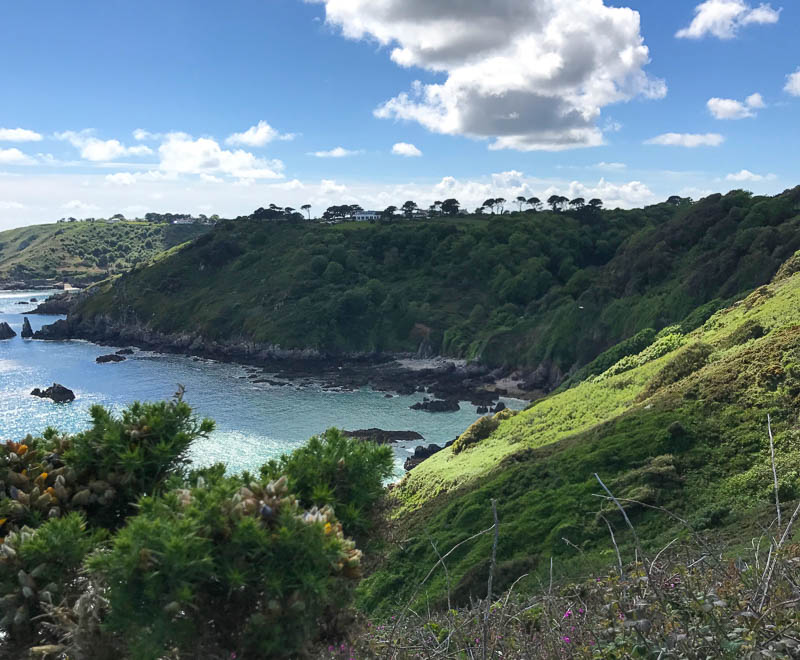 Thirty-five years ago they holidayed on the island, never intending to make their home there. But my brother stumbled across a job vacancies board, and they've been there ever since. This weekend I visited on a rare solo trip, leaving the rest of my family at home taking care of the usual weekend activities. I couldn't have been luckier with the weather, and my brother in his retirement has committed to walking his ten thousand steps a day, so we took to the cliffs.
I couldn't tell you where most of these views are, but I do know that the path we took was along the south coast of the island, where cliffs undulate like a sedate rollercoaster. We climbed at least 10 of these impressive staircases as we hiked, and it was with wobbly legs that we finally made it to Le Gouffre, a little café with yet another gorgeous view.
Dotted along our routes were beautiful houses, from the quaint and picturesque to the quite simply grand. Apparently George Michael once owned a property on the island, and it's not difficult to see the lure.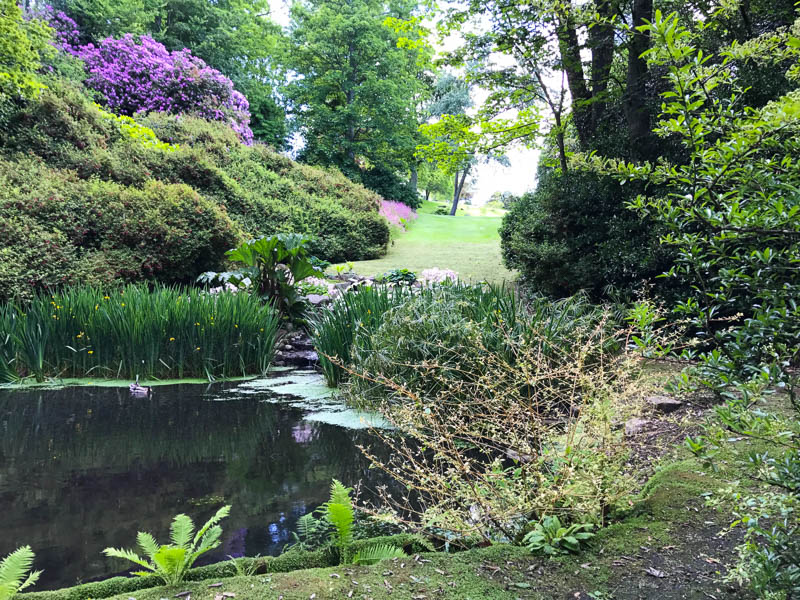 As we walked I quizzed my brother about the island, and it dawned on me that I've never really asked a lot. As a younger person loving London life, I suppose I didn't really appreciate it. And when I've visited in recent years I've been distracted by the demands of family life. It was special to take the time to soak it all up, to ask questions, and to stop and think about what would make a lovely photograph.
This one I do remember. It's the pea stacks. Although why they're so named, I can't tell you, and my family had no idea either. Perhaps one of them will enlighten me when they read this!
Likewise, no one could remember what these succulent flowers are called that cling defiantly to the sides of the cliff. They're supposed to be yellow, but some have turned pink, like a handful of rebellious kids out of uniform.
I adore my family at home, but it was such a treat to be away from the routine for a little while. I don't think I've spent that kind of time on my own with my brother in nearly 20 years. It was wonderful to reconnect, to just walk in the sun with those beautiful views. We had afternoon teas and feasted on crab and lobster fresh from the sea. I enthused about how much my son would have enjoyed those, my daughter the clotted cream and scones. But something tells me I might find another reason not to bring them with me next time either…
If you're thinking of visiting the island this post about the best places to eat in Guernsey might help with your planning.