Imagine a square half mile that provides enough entertainment for the whole family for an entire day. It's not a theme park, or a festival (although it has a festival atmosphere this summer); it's just a city attraction that will keep all ages happy just hanging out together. I'm talking about the Albert Dock, in Liverpool, a small but vibrant commercial centre built around the historic old dockyards of Liverpool's port.
It's years since I've been to Liverpool, but it's only 2 hours from London on the train, so we decided to have a day out somewhere different now that the school holidays have started. I researched what there is to do in Liverpool for families, and came up with enough for at least a week, as you'd imagine – it's a big city! But we decided we'd start at the Albert Dock, and branch out from there when we got bored. We didn't get bored.
As well as shops and lots of restaurants and quirky cafés, there are loads of museums that entertain at every age level; but what really impressed us was the amount of family activities being run at the dock over the summer – just for the sake of summer fun. Here's what you can do over the next few weeks:
Summer at the Albert Dock

Roller Disco
At the back of the dock, by Mermaid Courtyard, there are some great disco tunes playing, where you can have some fun skating with your family. Kids skate for £4, and there are discounts for families. We found the staff there really fun, and keen to help show us some moves. Even Actually Daddy managed to stay on his feet!
It's only there this week though, so if you're thinking of going to the Albert Dock, get your skates on! (Pun intended).
Eating Out
The Albert Dock has a seriously impressive selection of restaurants. There are lots of lovely coffee shops, including Ziferblat, a place where you don't pay for anything you eat or drink. Instead, you are clocked in and out, and pay for the amount of time you spend there. They're counting on it being good, and it is, in a slightly unnerving way, with an eclectic mix of comfy sofas, cheerful cushions, and even an old piano, as well as child-friendly seating and a huge array of actually pretty good cakes. The coffee is ok, and the only bit of work you'll do is clearing your own table and popping everything in the dishwasher. I'm still not sure how I feel about the concept – the frugal queen in me felt under pressure not to stay too long, but then perhaps – in a busy marketplace – that's the idea?
We ate lunch at Panam, a modern American mix that served brilliant ribs and some good hot and cold hoagies – we had Philly Cheese Steak – as well as some delicious desserts.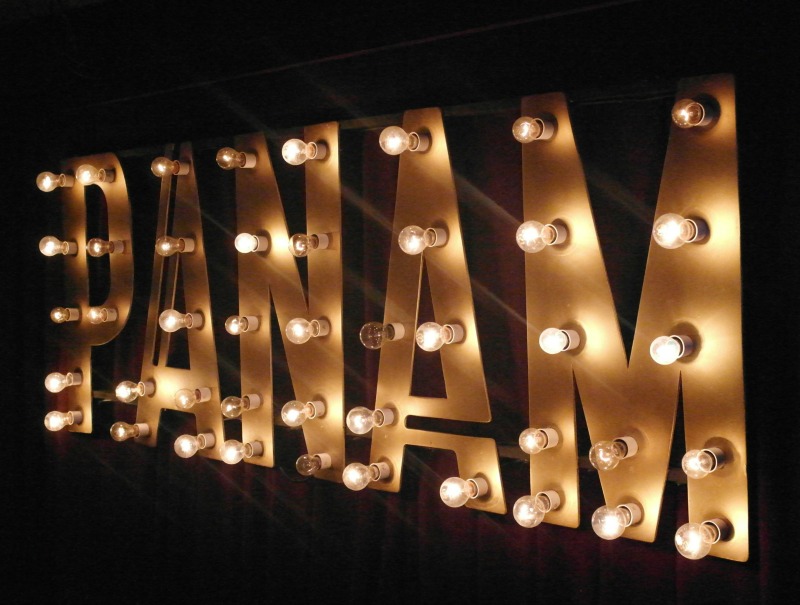 The service was quick and friendly, and the upstairs restaurant gave us an incredible view of the dock while we ate.
By this time we were wishing we'd thought to book ahead and spend the night in the hotel at the dock; the vast downstairs bar at Panam looked like it would play host to an amazing atmosphere in the evening, with party and music nights.
The Echo Wheel
Liverpool's answer to the London Eye, the Echo wheel costs £25 for a family of four, and shows you some stunning views of the city and the docks. Unlike the London Eye, there were no queues, and we took at pleasant ride in our own pod, spotting some of Liverpool's iconic landmarks, including the Liver building, and a rather fancy cruise ship that was in for the day.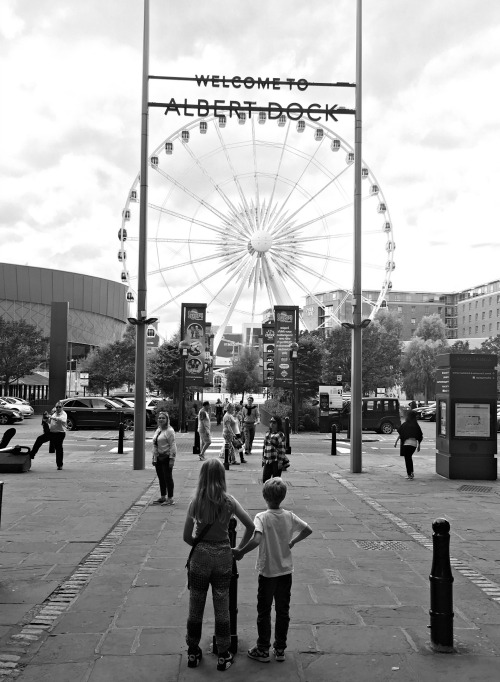 We dreamed of setting off on the Caribbean Princess, but we still had lots to do in Liverpool!
Liverpool Maritime Museum
We wandered into the Maritime Museum thinking that we might be able to keep the kids interested for half an hour. Who were we kidding? We practically had to drag them out of there, or miss our train home. As well as fascinating history around the city's most famous ship, Titanic, we were treated to the history of the Lusitania through the war, including the personal stories of those who survived aboard both ships. Seriously, this is a rabbit warren of maritime discovery, though you'll be hard pressed to get the children to leave the Seized! exhibition of the history of goods smuggled into the UK, with its interactive installations.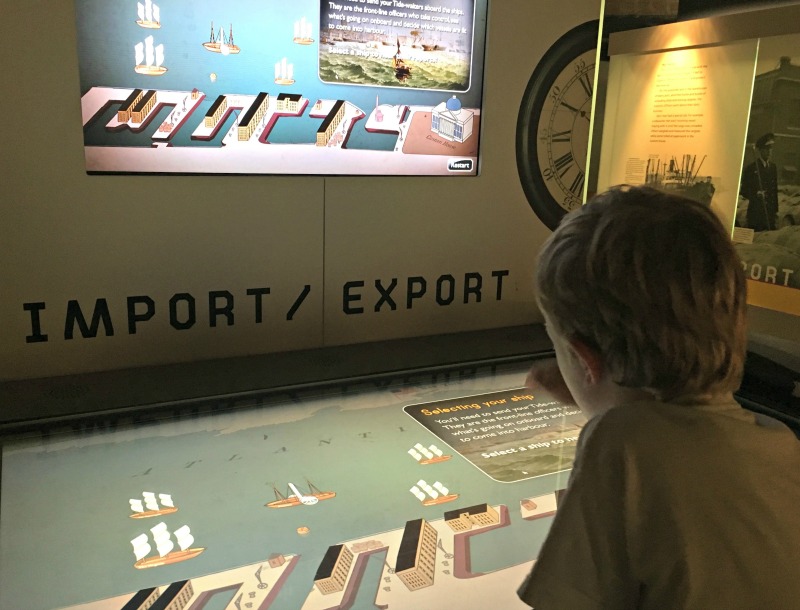 What else is on at the Albert Dock this summer:
Folk Festival on the Dock is a free event running from August 26-29, hosted by BBC Radio 2 DJ Janice Long, and featuring contemporary folk acts, as well as local artists
A pirate festival parade on September 10-11
Younger children might like Mattel Play!, a brand new family entertainment centre featuring the worlds of Bob the Builder, Fireman Sam, and Thomas and Friends
Free family craft sessions with The Beatles Story
Albert Dock's beach hut is open from 6-21 August showing live coverage of the Rio Olympics
Visit the International Slavery Museum for colourful crafts designed to help kids learn about this era
Explore Tate Liverpool with a fun rocket backpack to help you explore the art, or experiment with clay art
Traditional fairground rides for the kids from as little as £2 per person
There really is so much to do for families at the Albert Dock, and this summer there is even more than usual. Check out the website for more details on specific events and exhibitions. Entry to the dock is free of charge, and lots of the museums and exhibitions are free as well. If you want to make a weekend of it, there's a Premier Inn right on the dock, and plenty of things going on in the evening too.
*We were guests of the Albert Dock for our lunch at Panam, and our roller disco session. All opinion, editorial, and imagery is our own.