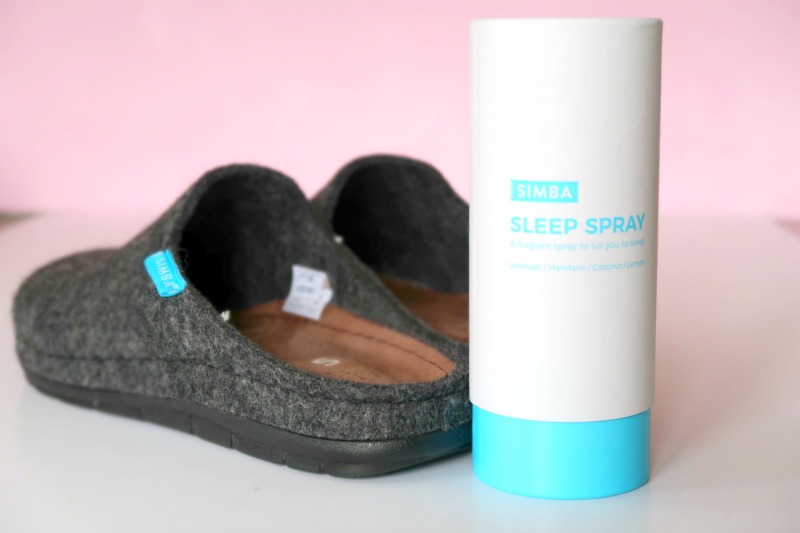 Advertisement feature
Some of you will know about my love affair with Simba. It began with a much needed mattress change, which I reviewed here; next I got the Simba pillow, so customisable that I challenge anyone not to find it perfect for them. Now, Simba have asked me to review the Simba Slippers, and their very own Sleep Spray.
Simba slippers review
My first thought was "Wait. Simba do slippers? Why?! They sell mattresses!" But not content with making the nation sleep better, it seems Simba want to make their customers more comfortable when they're not in bed too. My next question was "How on earth can Simba have improved on a pair of slippers? Slippers are slippers, right?"
Well, no, as it turns out. When you open the box, you may at first not notice the pointers on the packaging. But as you examine your new slippers, you'll find something rather unusual: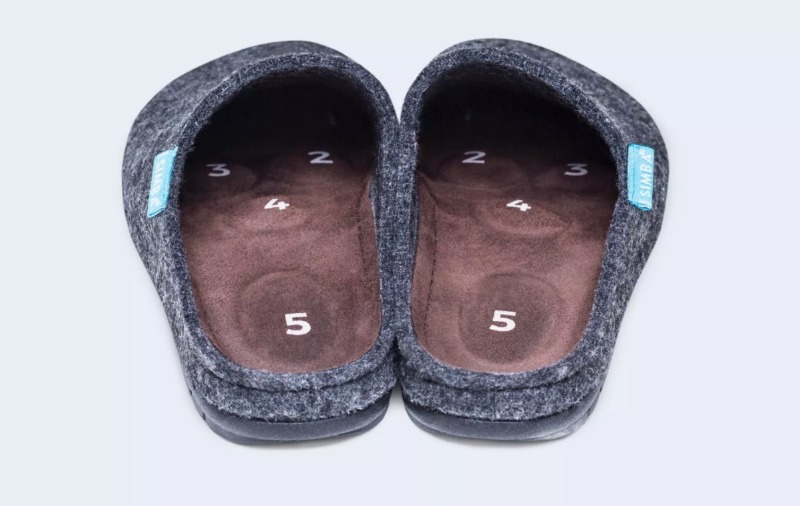 Those numbers you see correspond to reflexology points on the foot, and are designed to massage and stimulate reflex points connected to the rest of your body, to help alleviate stress, and maximise comfort. Now, before you scoff at so-called alternative therapies, let me tell you: I've had reflexology, and although I don't hold with a lot of the chakra/reiki/colour theories, I'm convinced of the benefits of massage to certain points in the foot. My reflexology sessions left me relaxed, and much less agitated than usual (I am a stress-bucket at times!), which in turn led to less pain in my neck and shoulders.
Sliding these slippers on, I definitely felt a pleasant pressure on key areas of my feet. As I walked, I had the sensation of massage on my soles, and once I was used to it, I barely noticed that it was happening. The raised areas also contribute to a feeling of stability, something which is lacking in the average slipper. I wear orthotics in my regular slippers, as I do in my shoes, to keep my feet in the best position to align my hips and back for less pain. I was nervous that without my orthotics things might start to slip, but the Simba slippers felt supportive, despite having an open back. I also struggle with cold feet, and I wondered if they'd be warm enough, but as they're made of wool, my toes were toasty all evening.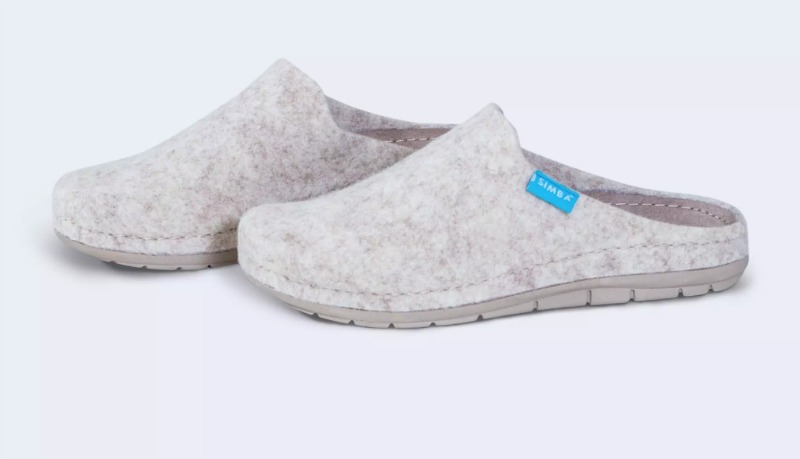 The idea is that you're so relaxed and comfortable during your evenings that you're set up for decent sleep even before your head hits the pillow. Speaking of which…
Simba Sleep Spray
What can I say about this? With lavender, mandarin, coconut and lemon essential oils it is heaven! Whether you believe it will improve your sleep or not, it's such a treat to have a scented pillow that it's bound to make you feel pampered, which is exactly the right state of mind for sleep. We have room sprays in every mood-enhancing scent you can imagine, so why not a fragrance for your pillow?
I sprayed this on my pillow on night one and got an instant fix of feel good. Just reading a book before sleep became a much more pleasant experience, and by the time I was ready for sleep, I was out like the proverbial light. Has the Simba Sleep Spray improved the quality of my sleep? I'm not one to hail miracle cures, as I believe that a lot of factors contribute to good sleep habits. But I have slept more deeply than usual this week. My daughter has type 1 diabetes, and even on the nights when her blood sugar doesn't fluctuate too much, I wake frequently to check her numbers on my phone by the bed, before drifting off again. But that last few mornings I'm waking up with no recollection at all of anything during the night, so I'm clearly in a much deeper sleep. Is it the spray? The slippers? The pillow, the mattress… Who knows, but I'm definitely sleeping better these days!
Good to know
The Simba Slippers come in grey or sand, and retail at £45. You can buy the Simba Sleep Spray for £18 and it will last a good while. If you're interested in a new mattress, take a look at my Simba Mattress review. I am a Simba affiliate, which means I also receive a small payment from Simba when you purchase through my link. The slippers, sleep spray and pillow were gifted to me by Simba for the purposes of review. All opinion is my own.
*Terms and Conditions (Giveaway now ended).
1. Entry is open to UK residents only, excluding anyone professionally associated with Actually Mummy or the promoter.
2. One winners will win 1 pair of Simba Slippers, and 1 Sleep Spray. The prize is non-transferable, non-refundable and there is no cash alternative.
3. The prize draw starts at 12.01pm GMT on Monday 5 February 2018 and closes at 11.59am GMT on Monday 12 February 2018.
4. Entry is free and must be made by completing the form on the promoter's site.
7. The winner will be notified by email within 14 days of the giveaway ending. They will have a week to respond, after which time a redraw will take place.
8. In the unlikely event that the prize becomes unavailable the Promoter reserves the right to substitute a prize of equal value.
9. The Promoter's decision on all matters is final and binding on all entrants. No correspondence will be entered into.
10. By taking part in this competition you agree to be bound by the competition terms and conditions.
11. The Promoter reserves the right to disqualify any entrant and / or winner at its discretion and without any notice in accordance with these terms and conditions.
12. The Promoter is: Simba Sleep, Mezzanine Floor, Southside Building, 105 Victoria Street, London SW1E 6QT.