I love to read. I read anywhere and all the time; I frequently generate grumbles from my parents by asking them to carry a bag load of my books on train journeys and trips to the supermarket. You just never know when you might get some down-time, and a book fills it like nothing else.
This amount of reading has rendered me practiced at quickly decoding words, and so I'm always looking for the next challenge. But at the age of 9, many of the books I'm capable of reading are deemed unsuitable my my mother, or too complex by yours truly. So this week we put out a call for help – a request for good reads for a good reader aged 9 and 10.
We got a ton of fantastic recommendations – come back on Wednesday to see our entire list – but this was by far the most exciting thing to happen in response to our request. A visit from local teacher Kirsty at Damson Lane, who plucked her favourites from her Year 5 and 6 bookshelf and delivered them to us to borrow.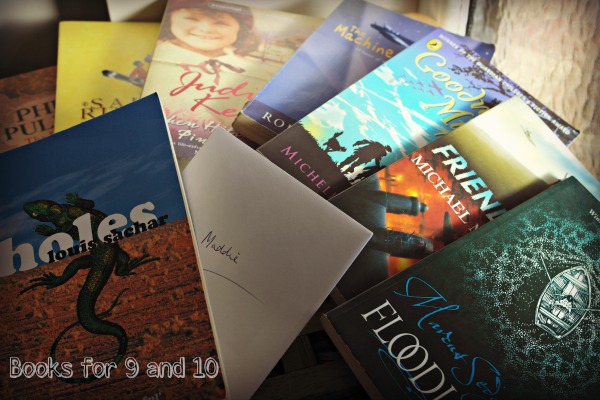 So the story of this week's photo is about reading; it is about friends, community, generosity, and the warm glow you get from knowing that there is another book lover to inspire the next phase of your reading, just around the corner.