There's been a furore lately over the Insta-Mum phenomenon. Most of us are on there, even if it's only to stalk our children's accounts. We laugh and nod at someone else's crappy day, and get shopping envy over their new pink boots.
The phony Insta-Mum claim
Apparently some of us are letting the side down, making motherhood look way too easy and glamorous. We're posting too many perfect lattes and sparkly manicures, and not enough eyebags and carrot splats. Our houses look too tidy, our children too angelic, and our beaches too pristine. It's not the truth, some claim, and we're making the real mums feel bad about themselves.
Now, I have an Instagram account, and I try to post nice pictures on there. No one really wants to see me in my pyjamas on the school run, with my menopausal sweat on, right? (That's what Stories are for). I figure people want to see nice colours, or artful photos, not pictures labelled #foodporn that look like something the dog threw up.
One Insta-Mum this week has laid down a challenge to show life as it really is. Her real life holiday photo is a corker, and I can't imagine there's anything to beat it (unless you count the time my daughter photographed me at the optician). But never let it be said that I will walk away from a challenge. Alongside all those carefully staged and edited images that make you want to be me (cough), there occasionally languishes a dodgy snap that should never see the light of day.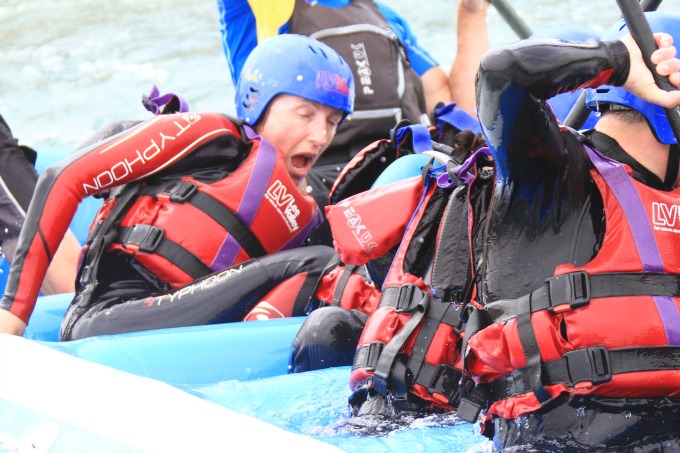 In fact, there are many…
But my best real Insta-Mum example came courtesy of a theme park. My family are fans of the rollercoaster photo confrontation. They'll do a ride once, to figure out where the camera is, then go round again and strike an ironic pose, just for the hell of it.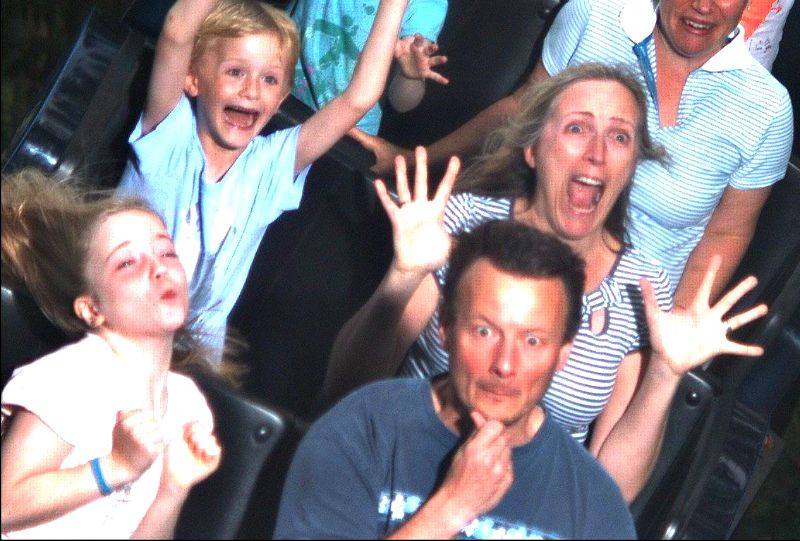 It's a giggle, and we always buy the picture. But I'd never put it on Instagram. It's not quite right for my feed. No, this is the one that best shows a real Insta-Mum: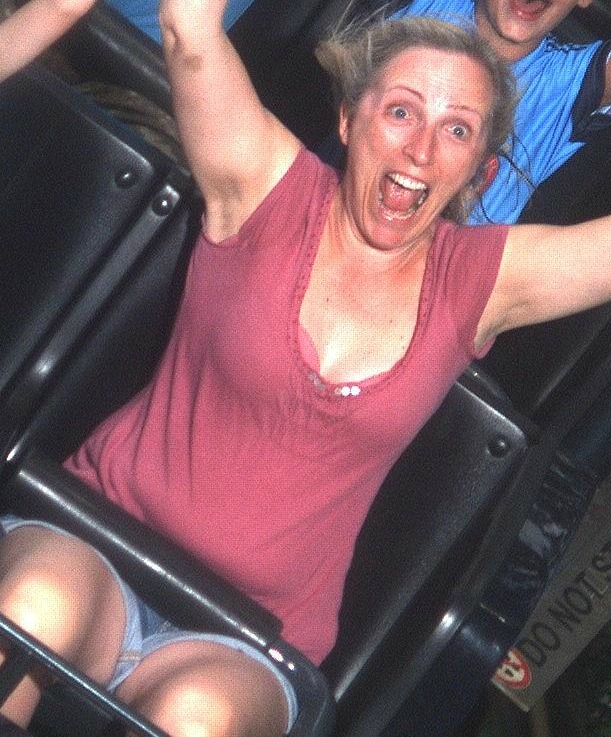 It couldn't be more perfect. It has everything possible to fulfil the requirements of the mums who want to see real-life parenting: flabby muffin top belly; bra on show; saggy neck and double chin; fillings from the pre-fluoride era. And look! Proof that you CAN gain weight in your unshaven armpits (*makes proud face*).
That's a real Insta-Mum, right there, folks. The question is, should I ruin my perfect Instagram feed with it?
Shall we create a real Insta-Mum commotion? Sally is asking Mums to share their real mum moments in the #NotAnInstaMum challenge. Take a look at hers (top tip – put your coffee cup down first).