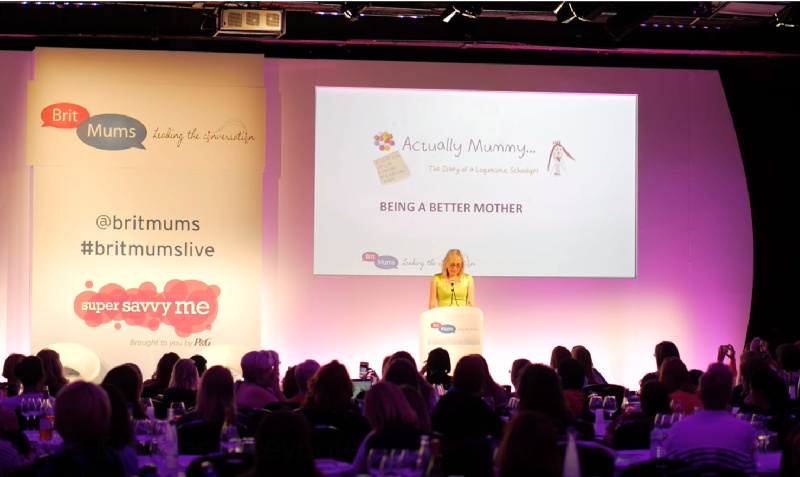 In June 2015 I attended the BritMums Live conference for parenting bloggers. I have been many times to the event, and have transitioned from nervous new blogger to being relaxed and excited to catch up with friends and discover new brands. I have spoken at the event in previous years, and gained valuable experience in public-speaking. I have even read a blogger keynote speech before – a funny one that gave me the satisfaction of a few audience laughs.
This year though, I was brave. This year I spoke out about what it means to suffer a life-changing event in your family, after my beautiful, perfect daughter, was diagnosed with Type 1 Diabetes, a condition which makes her life less than perfect forever. I spoke about the grief, the distress, and the unfairness of it all. For those are valid emotions. But I also spoke about the positives that we have found as a family by living through the despair. I wobbled a fair bit, but I held it together and did my kids – and myself – justice.
I am not a great fundraiser. I find it difficult asking family and friends to part with money. And yet research into a cure for Type 1 Diabetes is massively underfunded, despite there being promising science for the future. The papers are full of how easy it is for diabetics, how the cure is imminent and everything is ok, and how Type 2 diabetics only have themselves to blame. The reality is much more complicated than that, much more stark.
So I am not a fundraiser. But I think I can speak well. I have some social media presence. I am smart, motivated, and articulate. I'm good with words, and with people. And I've been on the biggest learning curve of my life in the last twelve months. I know my stuff. My role will be as an advocate; I will raise awareness, and educate. That is how I will contribute to the enormous need of the relevant charities to fund and further life-saving research.
I'm job-hunting…