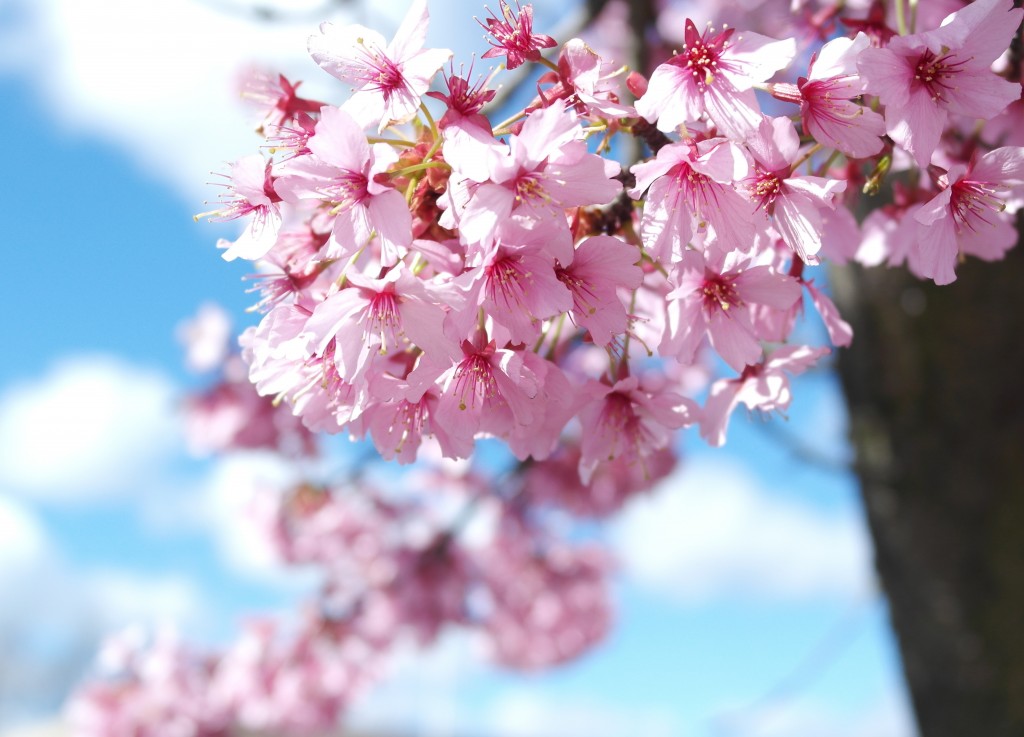 You know that time of year when the first blossom appears on trees? You get excited for Spring, but then it stalls. You try to take photographs, but there's just not quite enough. The branches are still there, just dotted with pink. I found my first candy floss tree this week – great big cotton wool balls of pink. And just look at the sky behind. Like a bag of pink and whites. It made me happy.
And flowers! I got flowers this week, for Mother's Day. Not from my kids – they will bounce onto my bed in a few short hours, full of excitememt for their mum's big day. I will make the most of that. I know it won't be long before it will be a slightly more watered-down enthusiasm that greets me. For now they relish the prospect of Mother's day, and so do I. The hyacinth from school that I have been instructed to water, but not to look at; the whispered secrets with their dad before bed; the inevitable early start.
I can't wait. Happy Mother's Day all.
Thank you Next for the beautiful flowers that afforded me my best photos this week. If you haven't voted in the MADs yet, or made your BiB's nominations, we'd be honoured to have your support – just click on the badges.