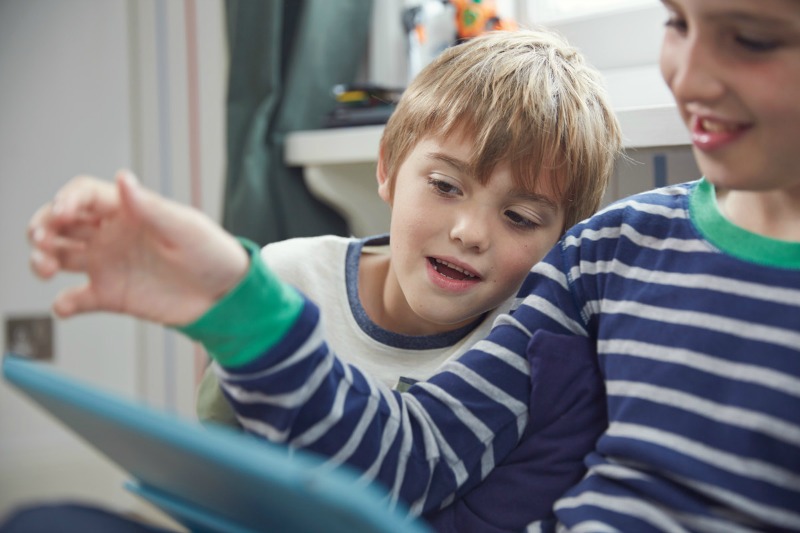 Parental Controls – Simplified
It's a nightmare, isn't it? Knowing what your kids are doing online, and more importantly, knowing that they're safe. Our children have grown up intuitively knowing how to operate devices, seeing them as sources of fun, interaction with friends, and even – as they get older – educational tools. They're not scared of them, they're not nonplussed by technology, and so it stands to reason that they're not worried about living their lives online.
But for parents – many of whom have had to learn alongside their children, and with media horror stories in mind – supporting children as they develop a digital footprint can seem very scary. My son, like most boys, loves his XBox, creates Minecraft kingdoms to be proud of, and follows his YouTube heroes to fuel new projects every weekend. My daughter, in her first year at secondary school, has seen her digital contact list explode in a few short months, and is involved in online conversations essential to her social confidence, but potentially tricky to navigate.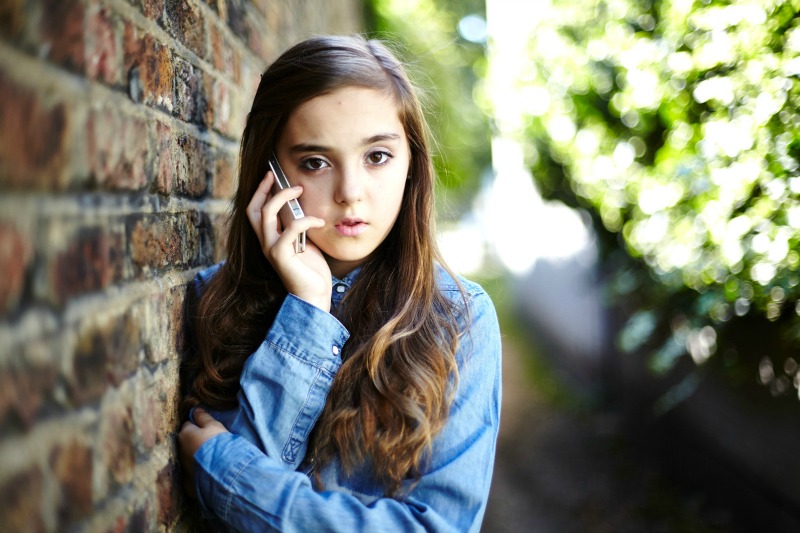 According to research by O2, the number one worry for parents – ahead of bullying, or academic success – is what their children are doing online. And to some extent, it's with good reason; the NSPCC says that a third of children are victims of cyberbullying and one in four have experienced something upsetting on a social media site. As a parent, I want to give my children the freedom to experiment, and learn safe online behaviour, but knowing what limits to set, and when to intervene, often feels incredibly confusing.
Demystifying Parental Controls
The first place to start with setting parental controls is usually your wifi router account settings. Most providers have password controlled settings to prevent access to particular sites via your wifi. However, as soon as your child has a mobile phone, they'll find it simple to switch to mobile data if they want to get past that restriction. Sometimes it's not practical either. A new addition to my son's LEGO Dimensions collection at Christmas required a downloadable update on the XBox, and we had to disable our internet restrictions to do it. And it's easy to say you'll prohibit all access to social media, but in reality – when teenagers are all living their lives online, they're going to find a way. So you need help.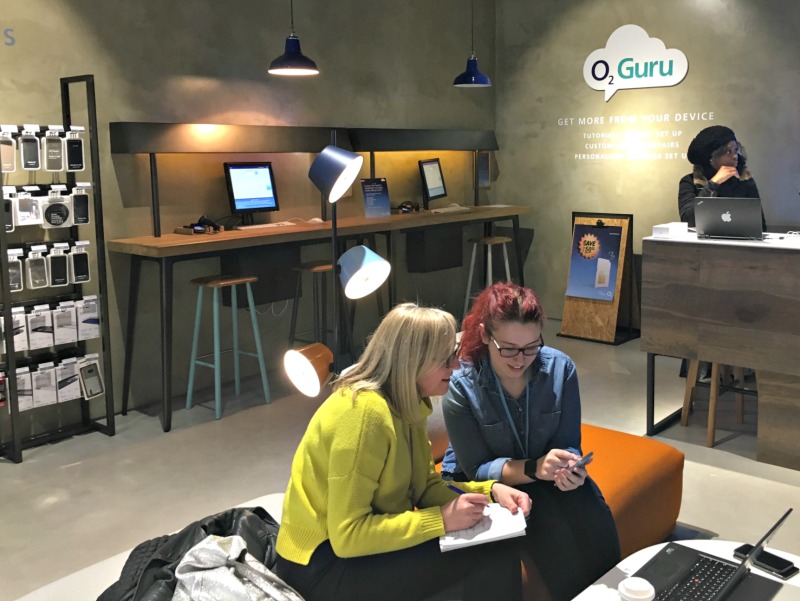 Which is where O2 comes in. In partnership with the NSPCC, O2 now have an O2 Guru available in every shop to advise parents on how best to keep their children safe online. It's perfect timing, with new games consoles, tablets and smart TV's topping the list of gifts this Christmas. The partnership focuses on equipping and empowering parents with the right digital skills and tools so that they are as comfortable discussing what their child does online as they would be their day at school. I went to meet Charlotte, an O2 Guru, to find out more about the service, and how it helps parents:
The O2 Guru service:
Anyone can make an appointment with an O2 Guru. You don't have to be an O2 customer, and you can see a Guru in any O2 store
Appointments are free of charge
The appointment involves a half hour chat, during which you can ask the questions that matter to you and your child at this moment. You could even take your child in with you, to discuss openly the best ways to manage their online presence safely
As well as answering your questions, if you take in your device, your O2 Guru will walk you through setting up parental controls, and address any specific issues you may have, as well as giving you a heads up on things you might not have considered
O2 Gurus are all trained by the NSPCC
Children and parents can call the NSPCC/O2 Child Safety Helpline (0808 800 5002) for information on apps and privacy settings, as well as advice on how to stop online bullying, what to do about who your child is messaging, and how to talk about sexting, or other difficult subjects
There's also an online hub for access to training and videos, and a live chat facility to get answers when you're setting up parental controls at home
You can visit Net Aware for quick tips on 50 of the most popular social media sites, apps, and games, that young people use, designed to help parents talk to their children about socialising safely online. What's great about Net Aware is that all the sites are rated not only by the creators, but by parents and children as well, so you can get a real life idea of whether they are suitable for your child.
Even though I work in digital media, I have still found internet security issues confusing over the years, so it's small wonder some parents feel like burying their head in the sand and hoping for safe passage. But that's a huge risk. A Facebook thread I was involved in recently was full of parents quoting some frankly horrifying things they'd seen their children's friends posting online, and despairing at the lack of vigilance. But chatting to an O2 Guru was seriously empowering for me.
Firstly, none of my questions felt stupid. Everything I worry about was acknowledged by Charlotte as incredibly common, and she stripped out all my confusion over my approach. She also opened my eyes to a few things I didn't know about my children's online presence. For example, did you know that when your kids play Minecraft, other gamers can request to join their game? I didn't, but rather than panicking, I took Charlotte's advice, and now have a straightforward way to make sure my son is safe.
So what can you do right now?
Aside from setting up parental controls on devices, the most important thing parents can do is start early, informed discussion with their children about their activities online. The trick is for the conversation to be two-way from a young enough age that children feel comfortable talking to parents about internet safety going forward. O2 and the NSPCC advocate a four step approach to managing your family's digital footprint: explore what your children are doing online and get them to show you; talk to them about it; manage the technology to work for your family and finally agree family boundaries.
Don't restrict their access to the internet in response to things that worry you as a parent. I recently went through a phase of reading my daughter's texts. All it achieved was her deleting threads and taking her conversations elsewhere. So instead, she's promised to show me if I ask, and I've promised not to ask unless she's showing signs of being worryingly secretive. We talk about online behaviour as and when each of us sees things that concern us, and as long as that conversation continues, I've chosen to trust her. It's hard, don't get me wrong, but there has to be balance. So if your child does come to you with a question or issue, reassure them that between the two of you (and possibly with the help of an O2 Guru), you can make their time online productive and safe.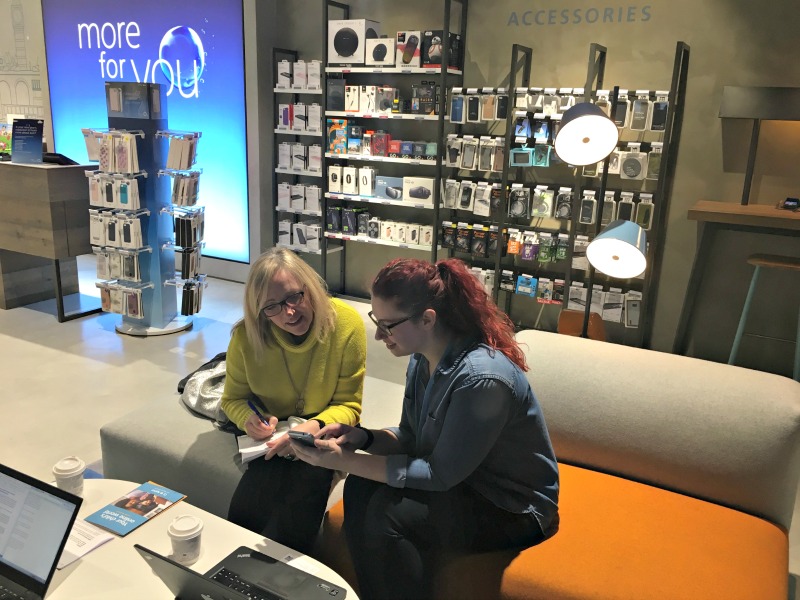 O2 and the NSPCC really help with that, by taking away the unknown, and empowering parents to understand what their children are doing. The NSPCC recommends that parents take a 'whole family' approach to online activity, from when and where devices are appropriate, to what needs to be discussed with a parent, and what can be enjoyed freely. Above all, parents should be good role models for their children, using their own devices appropriately. Since my O2 Guru appointment, we've implemented a few good practice measures for all of us to observe, to make sure our online lives are not disproportionate to our offline time together as a family.
O2 Guru – the facts:
You can make an appointment with an O2 Guru in store, online, or by calling your nearest store. Visit the website for more information.
Disclosure: I have been compensated for my time in reviewing the O2 Guru service. All opinion and editorial is my own. Images are mine, or belong to O2.