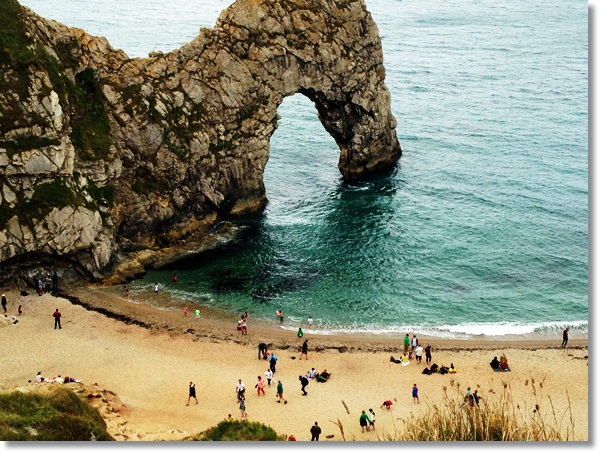 Durdle Door – a geocache location
I have to confess that the word geocaching used to leave me cold. I had visions of map-reading in extreme circumstances, rain, rock scrambling, and walking – WALKING! Just Dance it is not. Nor is it hanging out with friends, watching the X-Factor, or chilling out in bed with a book. In short, not something I wanted to do.
But then we did geocaching at Center Parcs: we scrapped over who was going to follow the GPS coordinates, and by the time we had our second code we were hooked. We came home determined to continue, and geocaching became a regular habit. It started with the discovery of our first trackable bug – Percy, whose goal was to get to Antarctica (we helped a little by transferring him from Hertfordshire to Weymouth. Now everywhere we go is an opportunity to join the world's largest treasure hunt.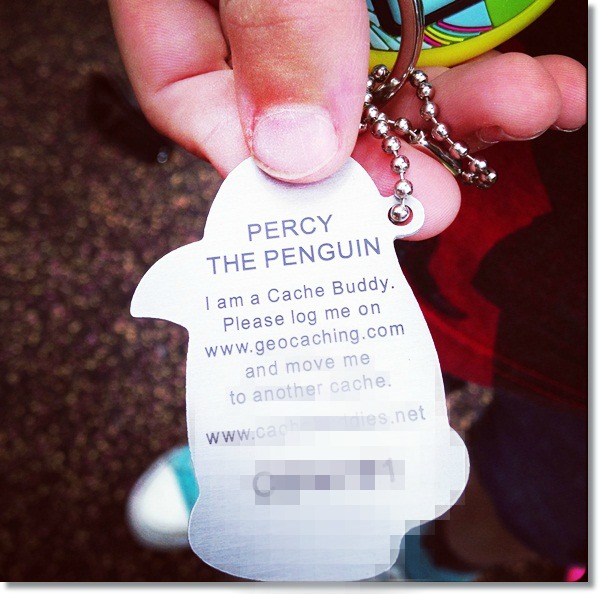 How to go geocaching with kids
Daddy in particular has become a massive fan, to the extent that in planning his birthday celebrations this year we neglected to book Gaucho to fulfil his love of steak, and took him instead on a geocaching trail. First, we wrapped his presents, and labelled them clearly, on the offchance that someone else might find it first!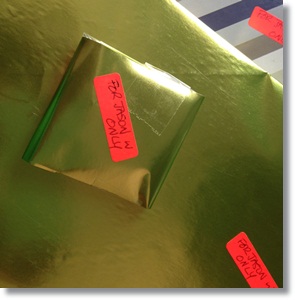 Then 2 hours ahead of his return time from work, we set out on a geocaching trail, hiding his gifts alongside already plotted caches. We ended at a favourite pub, where we convinced the management to hand over the final gift, 2 glasses of champagne, and the location of Mummy's table in the restaurant. He got his steak. And he declared it "the best birthday in a long time…"
To get started on geocaching for yourself, visit www.geocaching.com. We are linking this post to Country Kids at Coombe Mill, where families have fun outdoors 🙂